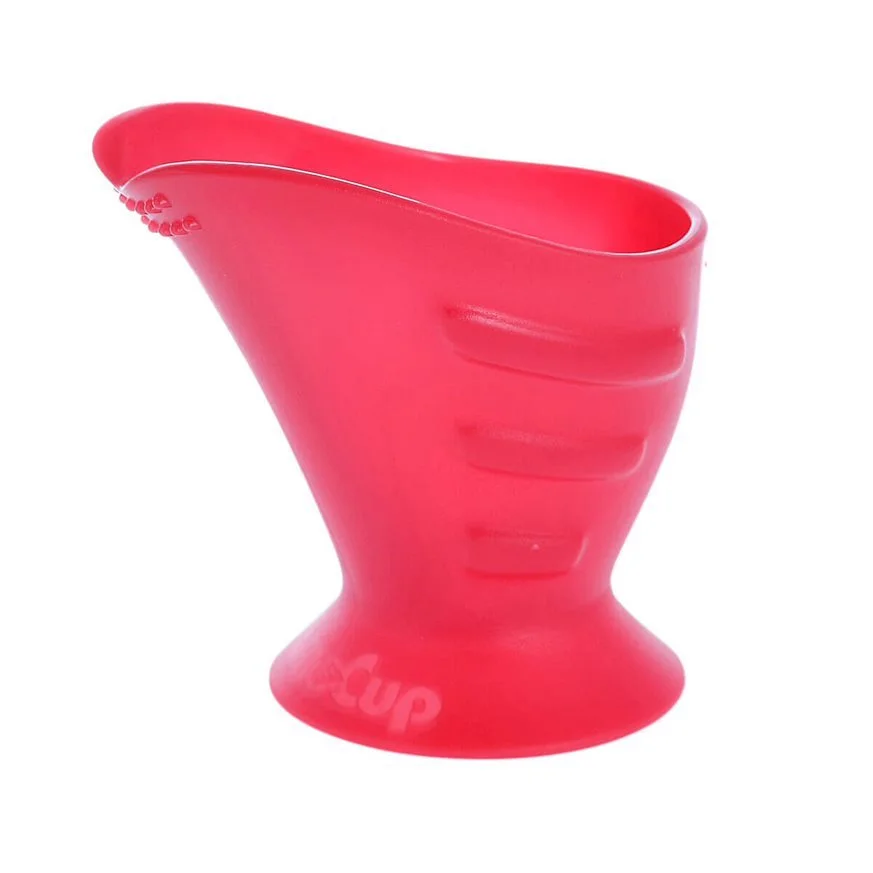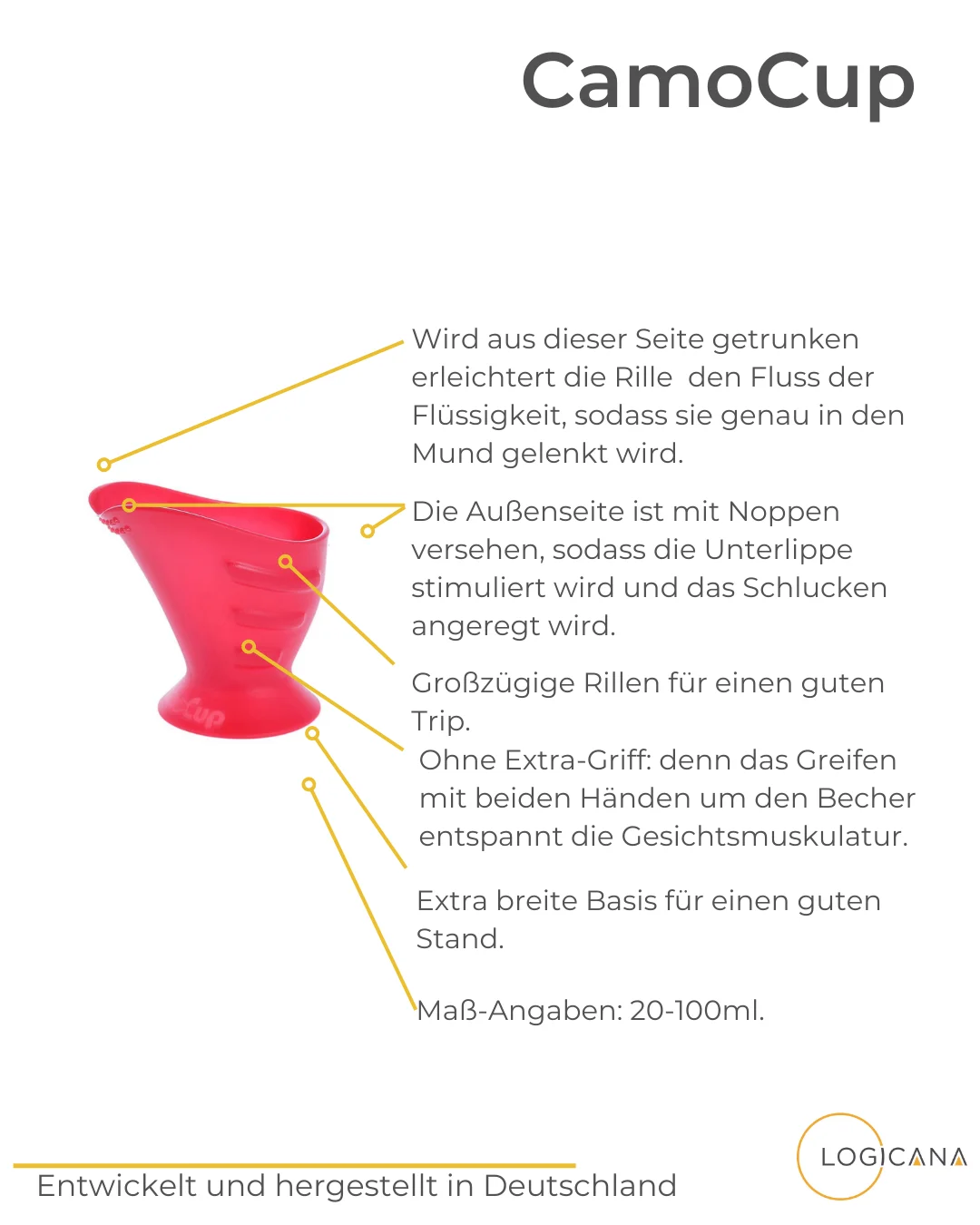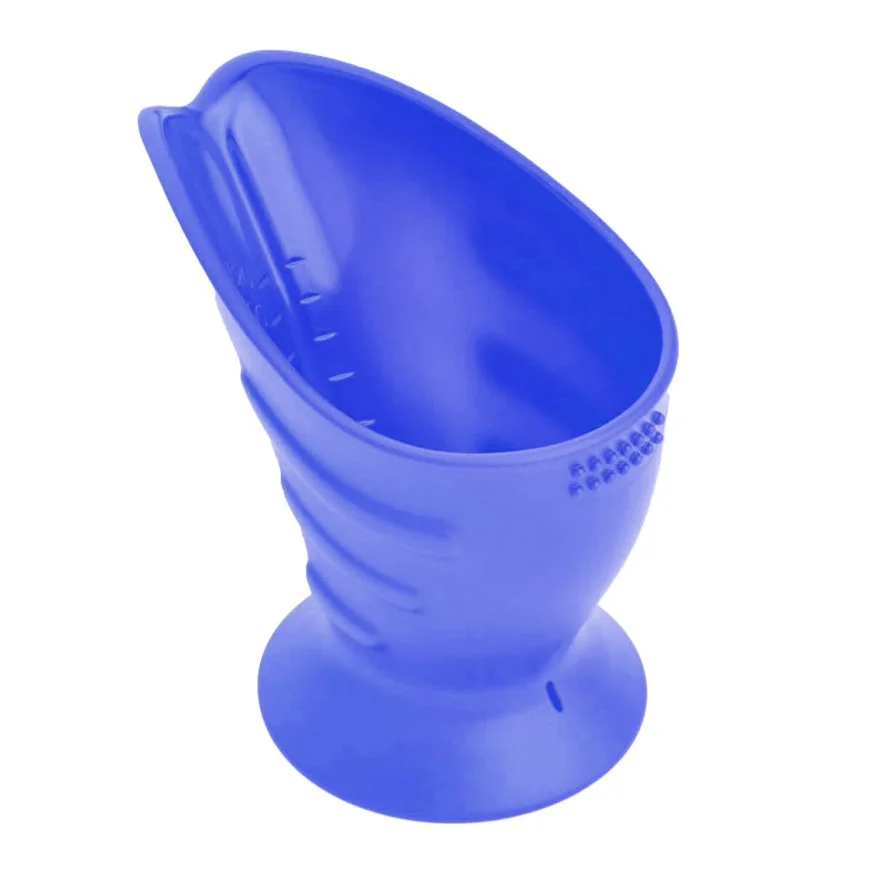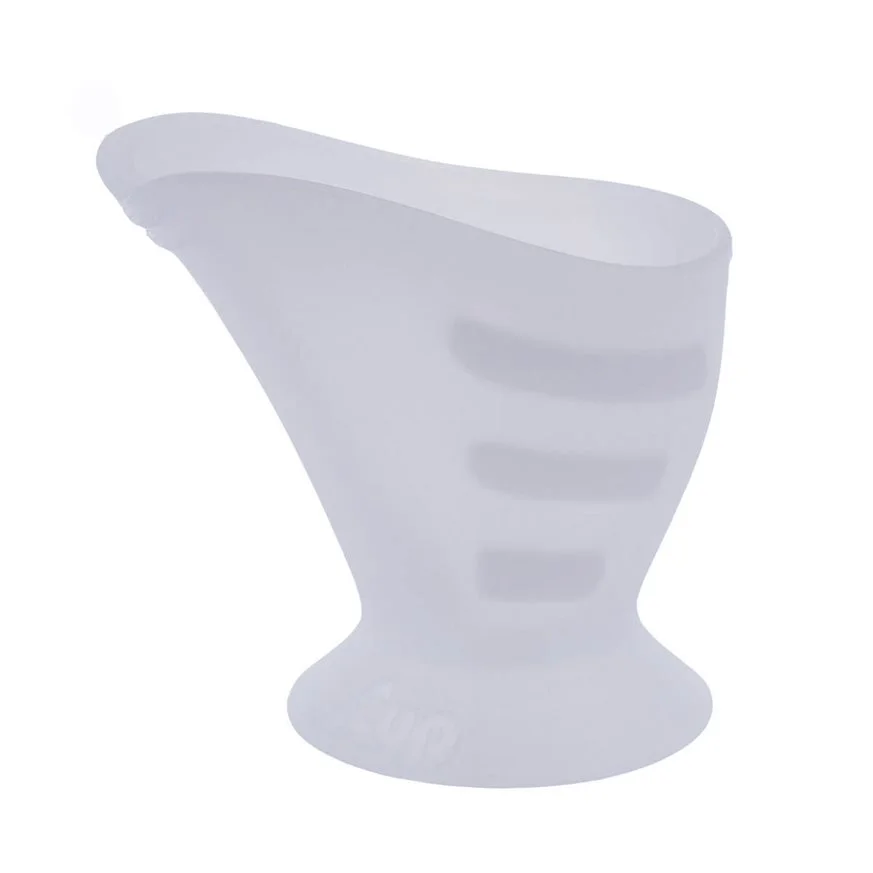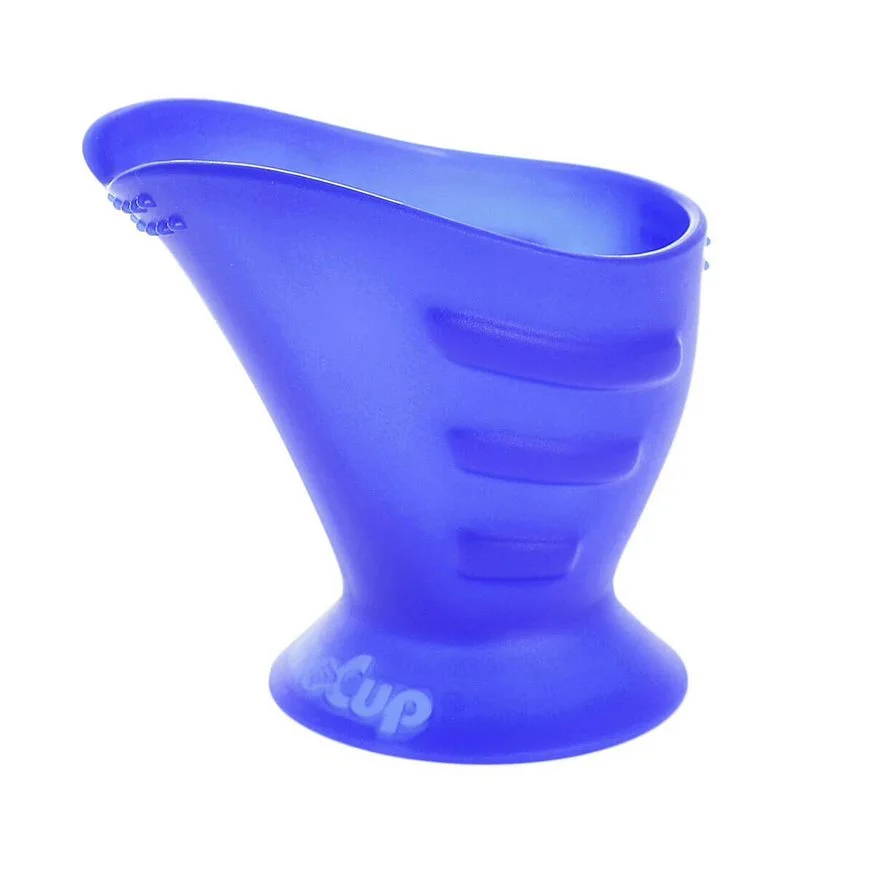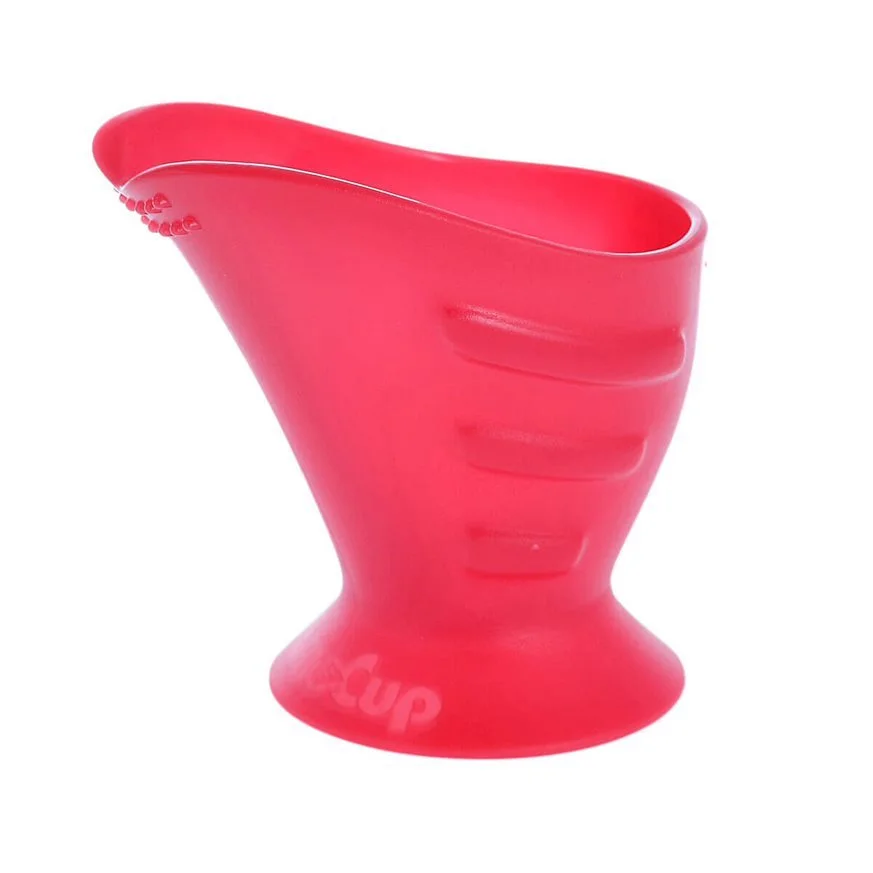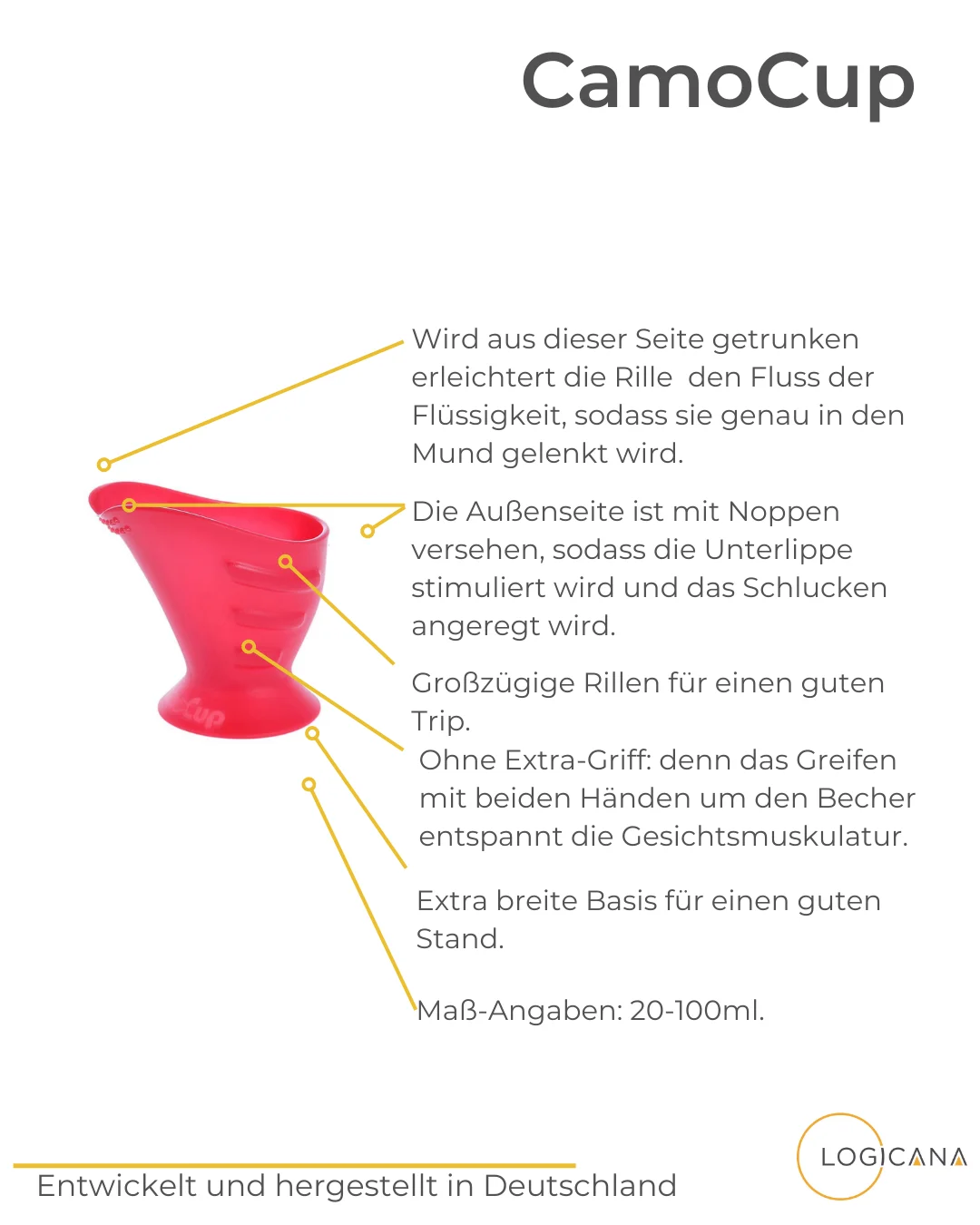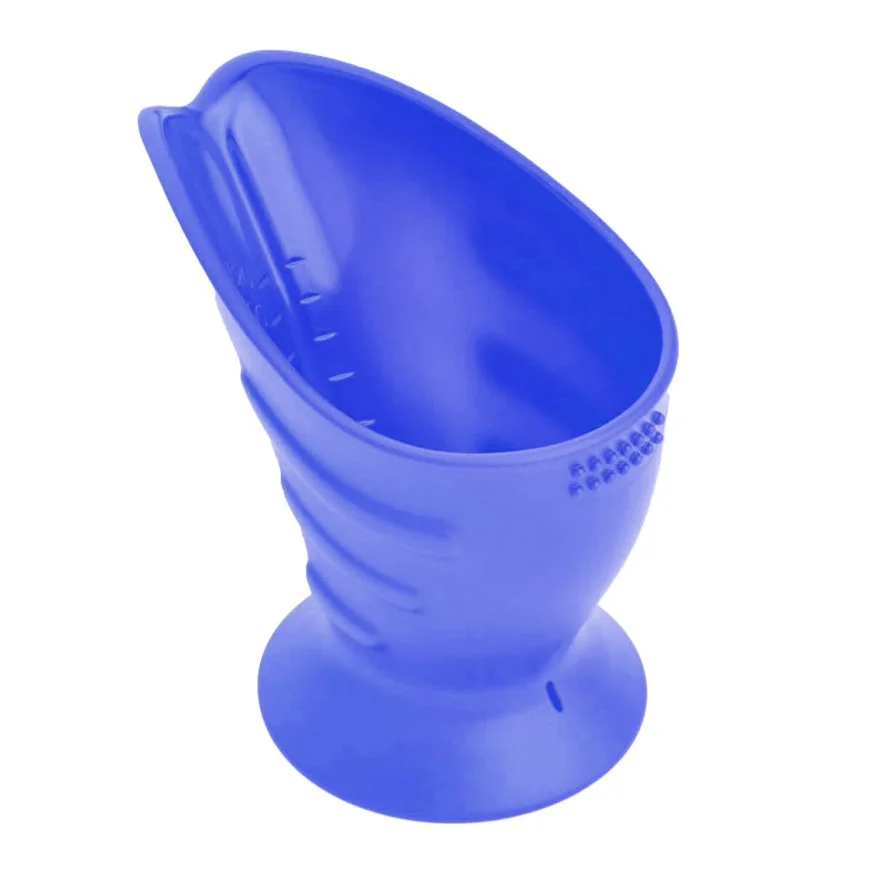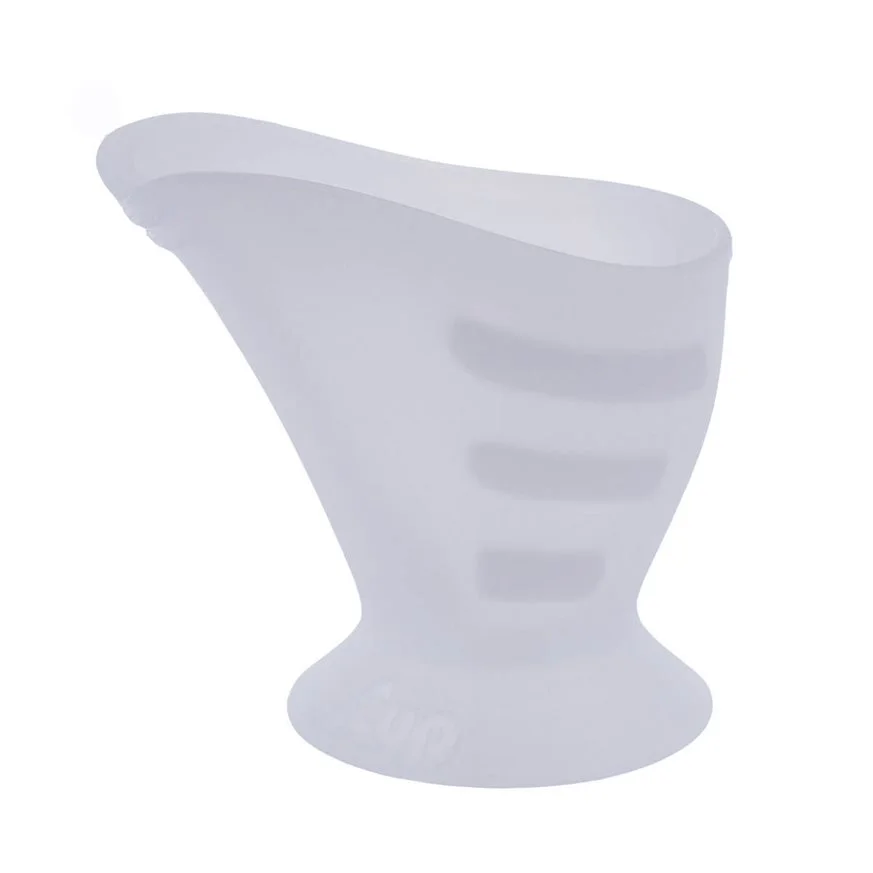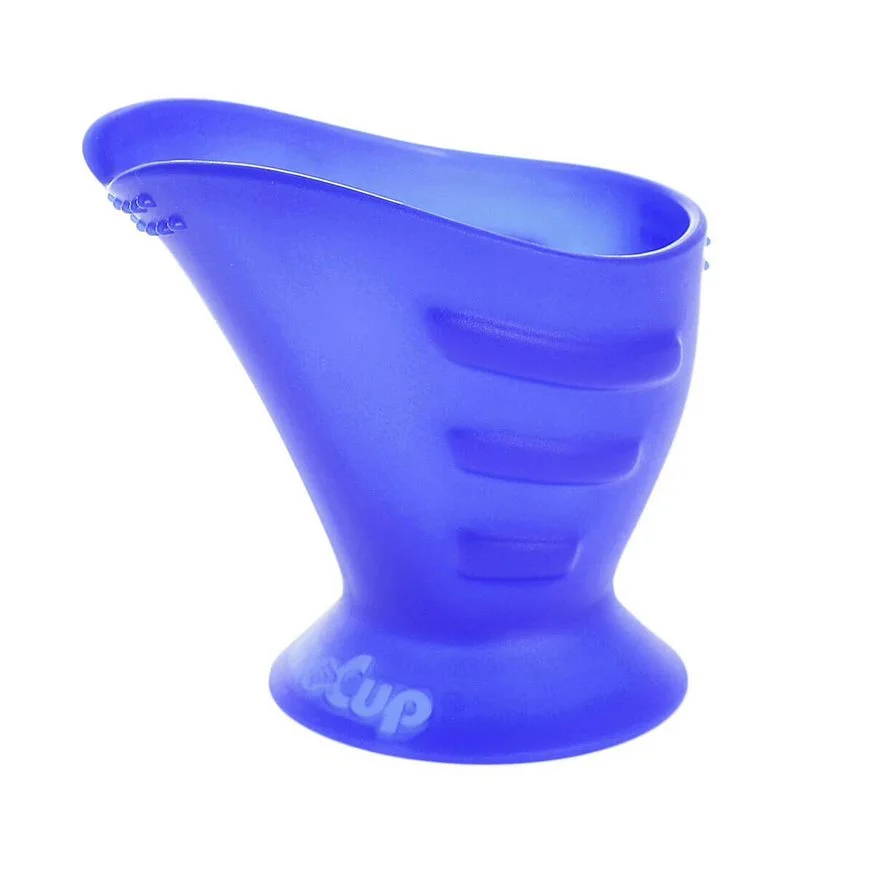 Available, delivery time: 1-3 days
Product information "CamoCup"
The

CamoCup®

was developed for infants, children, and adults with

sensory motor skill deficiencies.


In addition to helping this population learn to drink, it is perfectly suitable for anyone learning to drink independently from a cup. It's unique design is loaded with features to make it easy for anyone to learn how to use a cup, and the large opening makes it easy to see what's inside.
Features include:

Grooved Lip to prevent spillage
Textured Rim to stimulates swallowing
Nubs in the lip area stimulate the swallowing reflex
Grasping the cup with the hands (as there is no handle) relaxes the facial muscles
Wide base for stable stand
Measuring Lines
and Easy-Grip Grooves.
Food safe
unbreakable
dishwasher safe
sterilizable
Developed and recommended by speech therapists. CamoCup® is used for teaching purposes at the Fresenius University of Applied Sciences in Idstein, Germany
Made in Germany