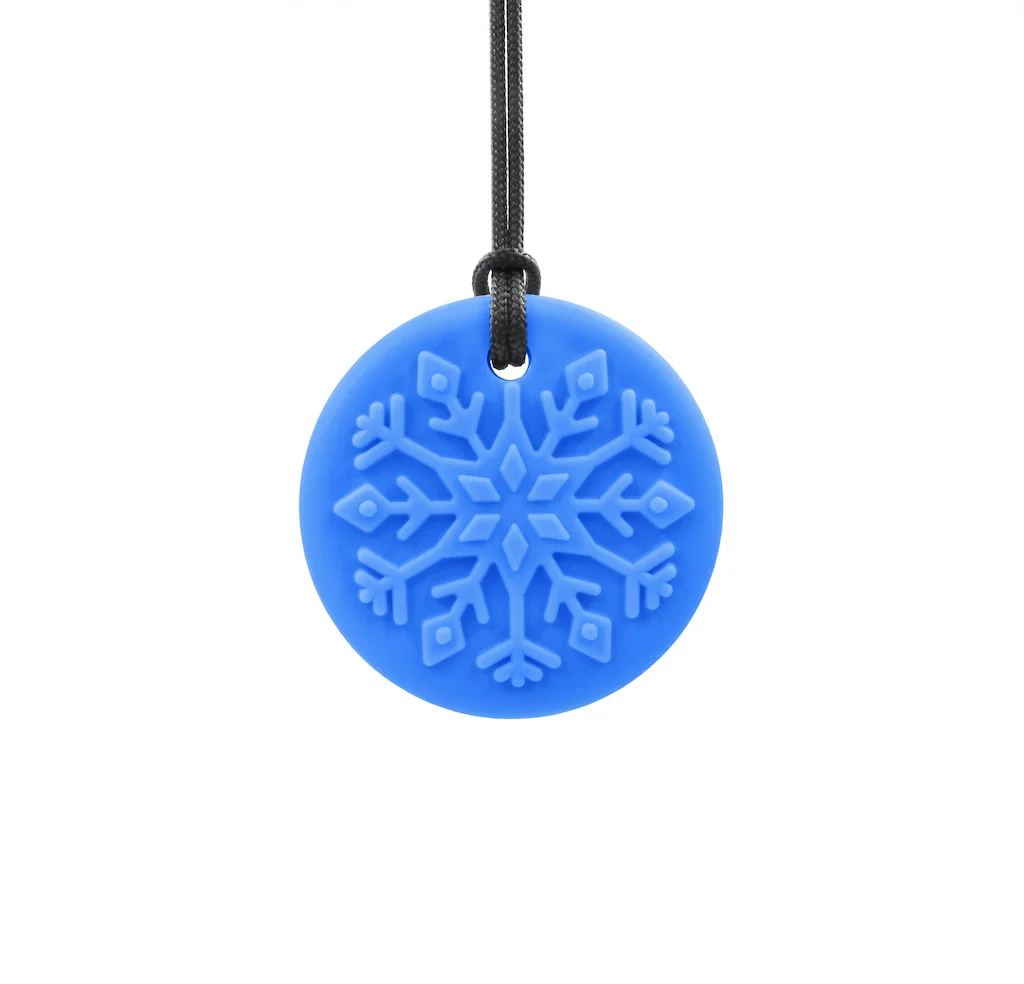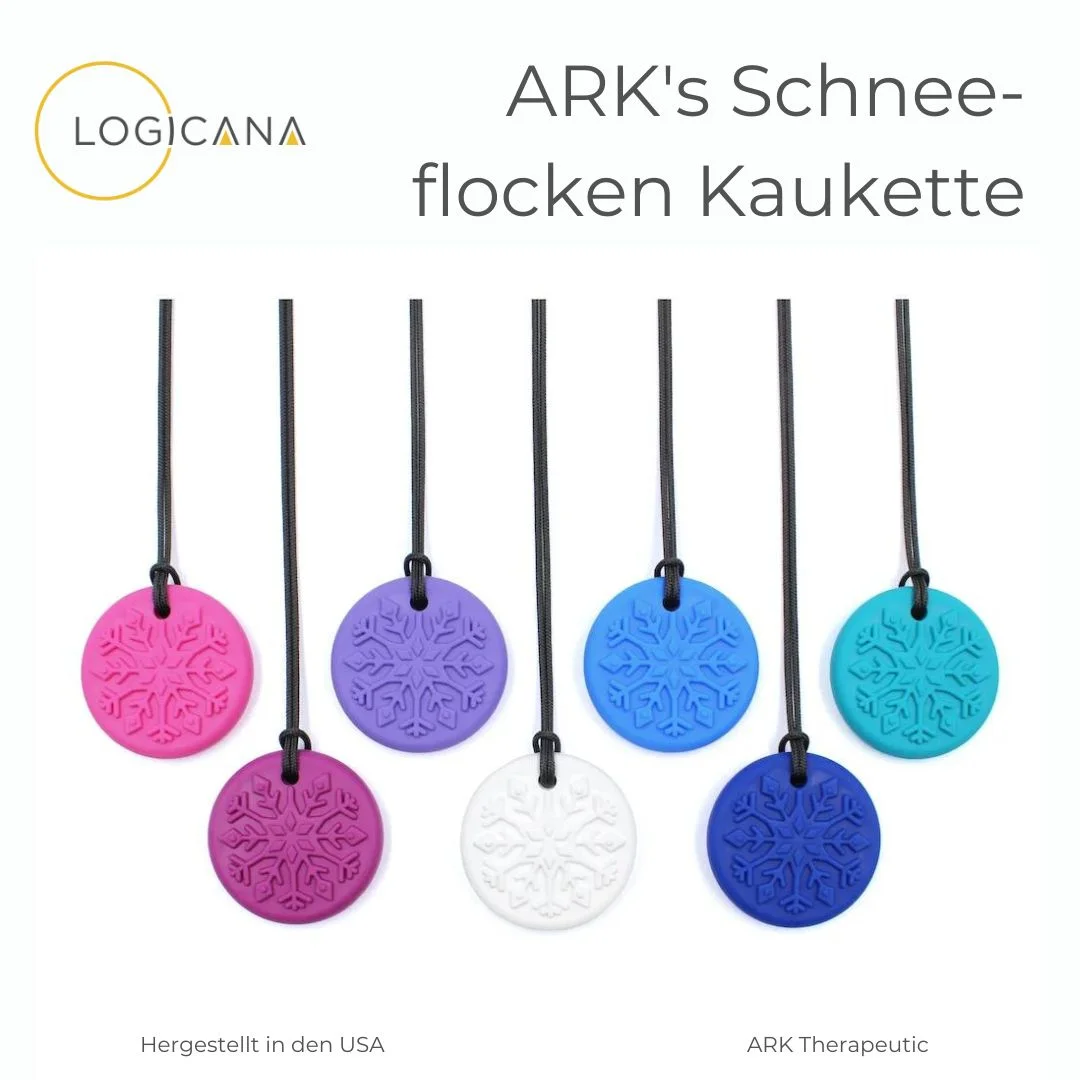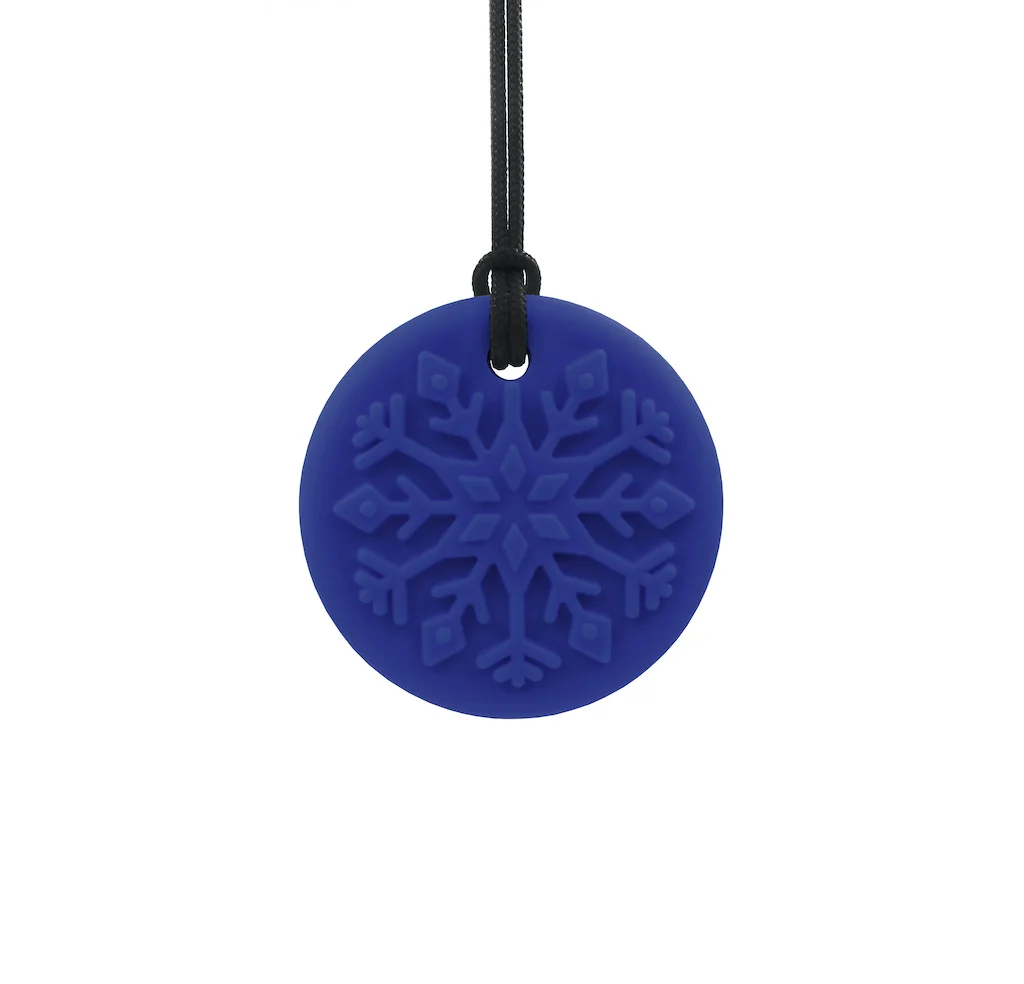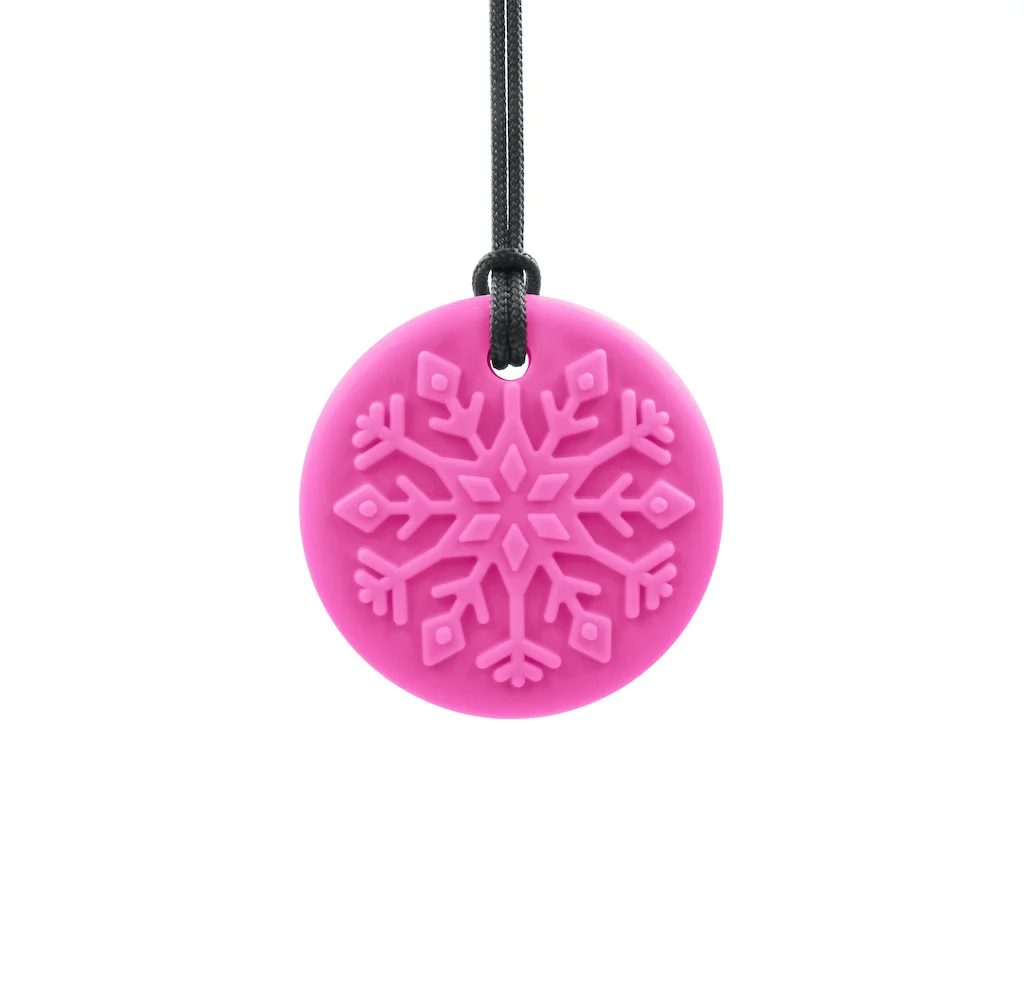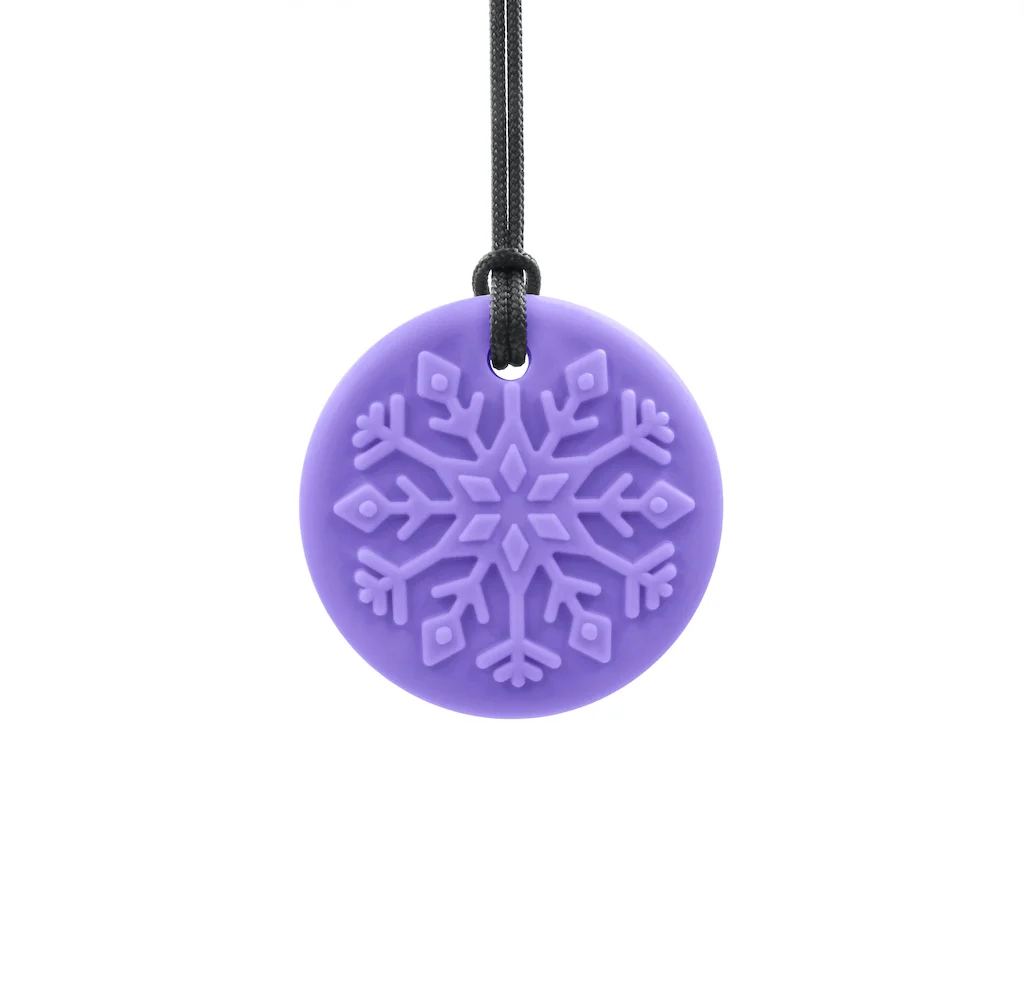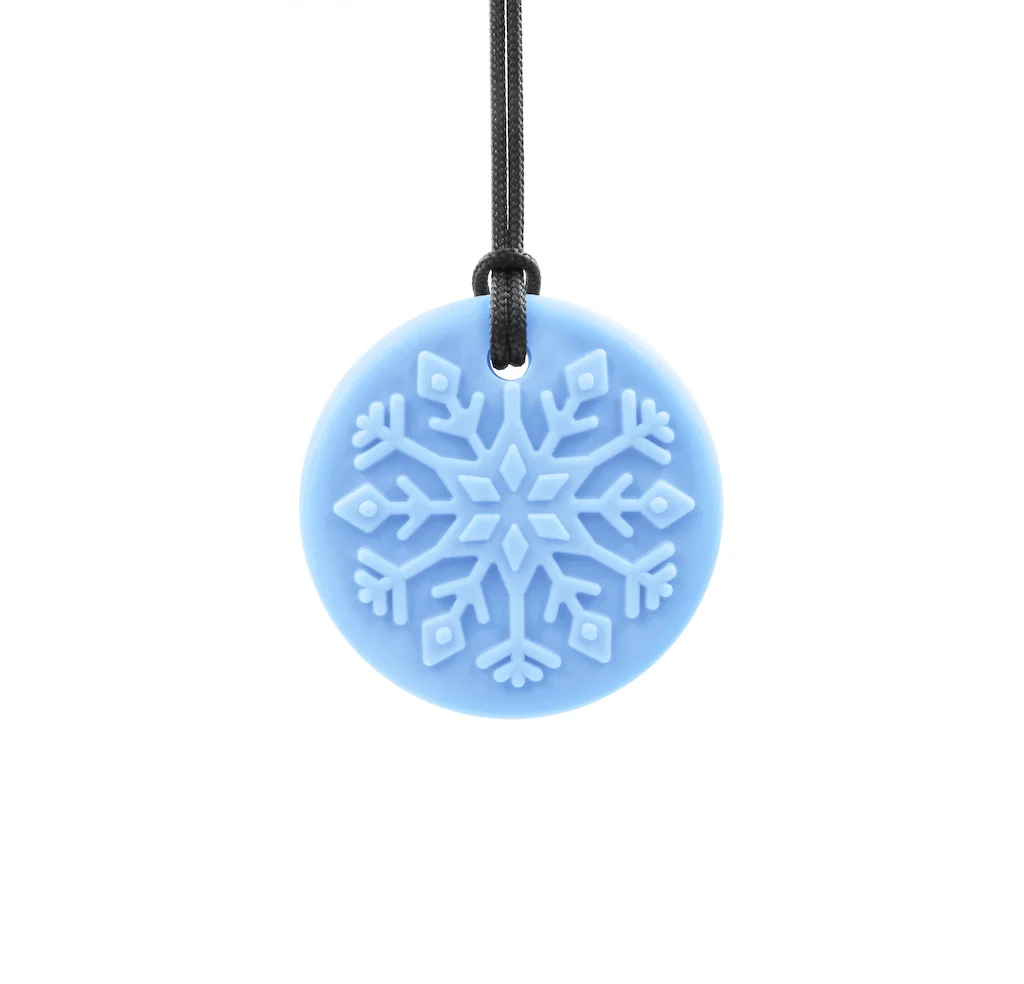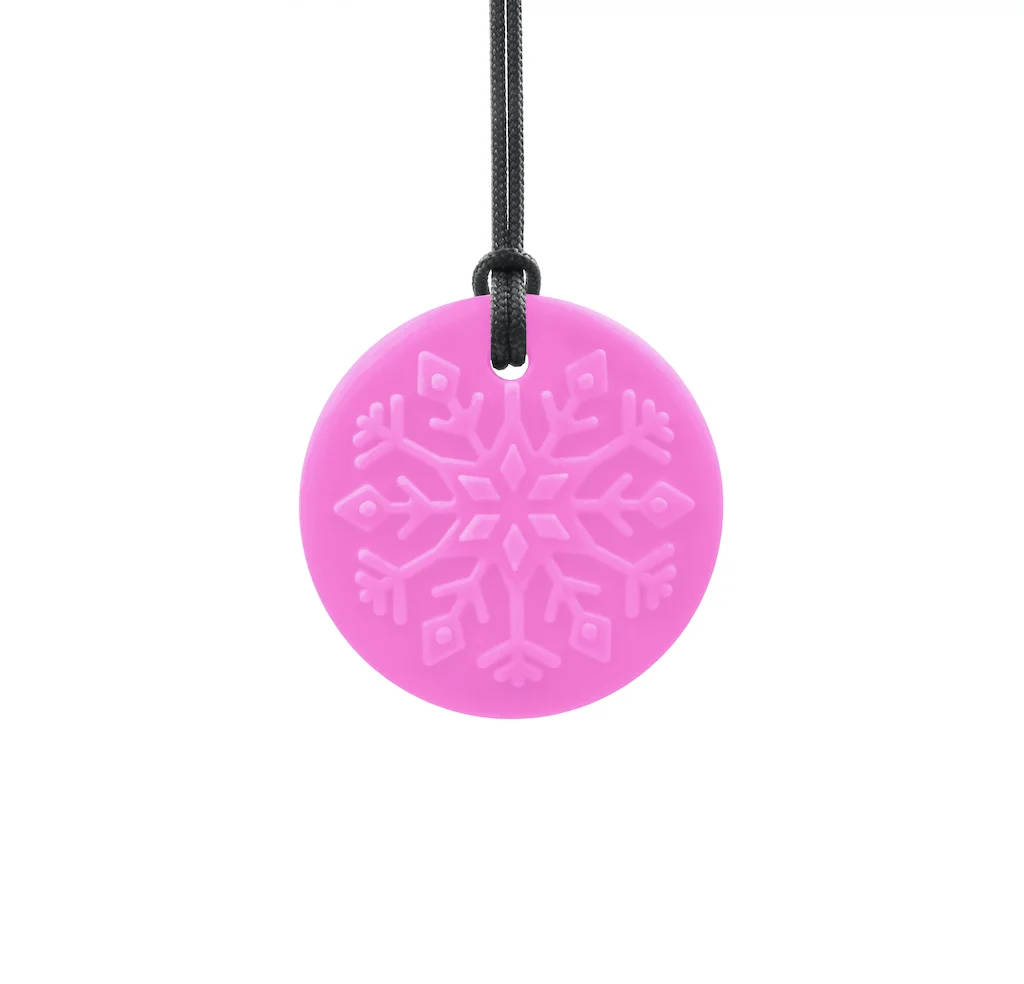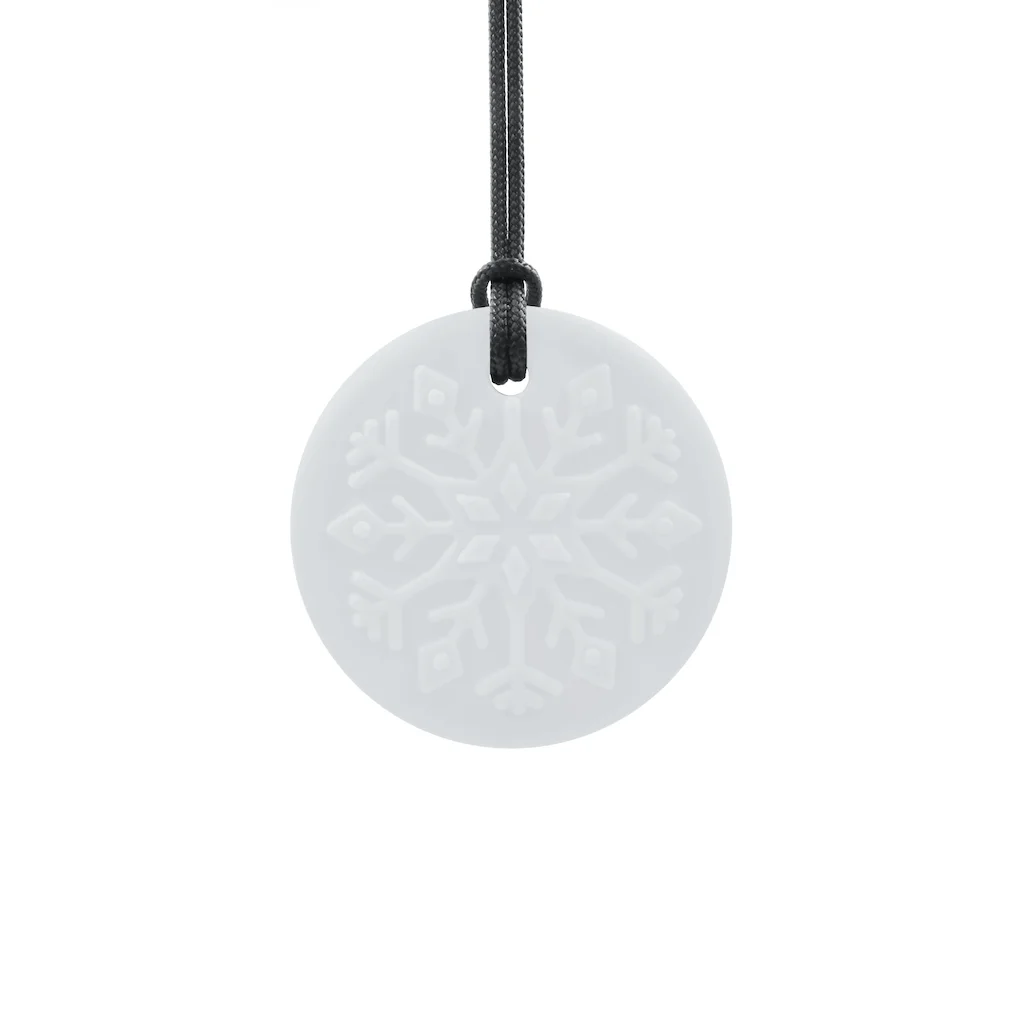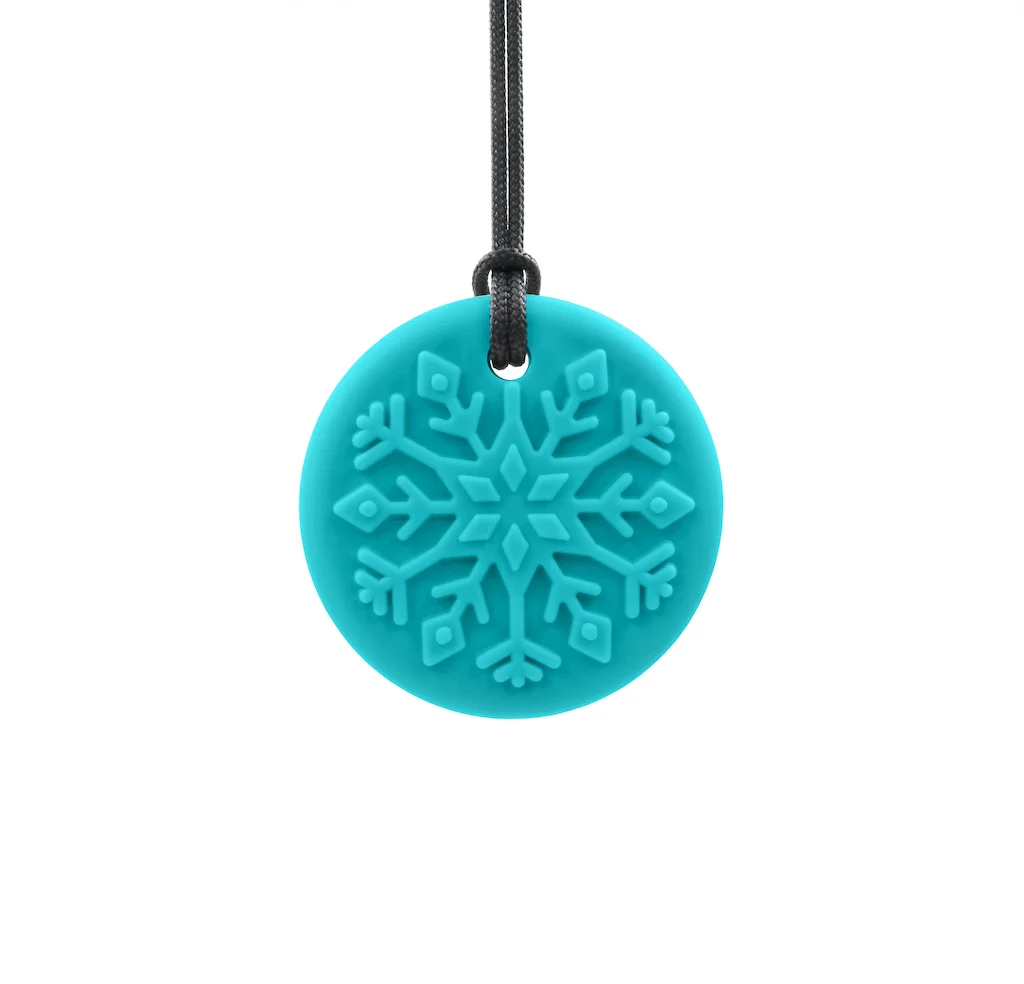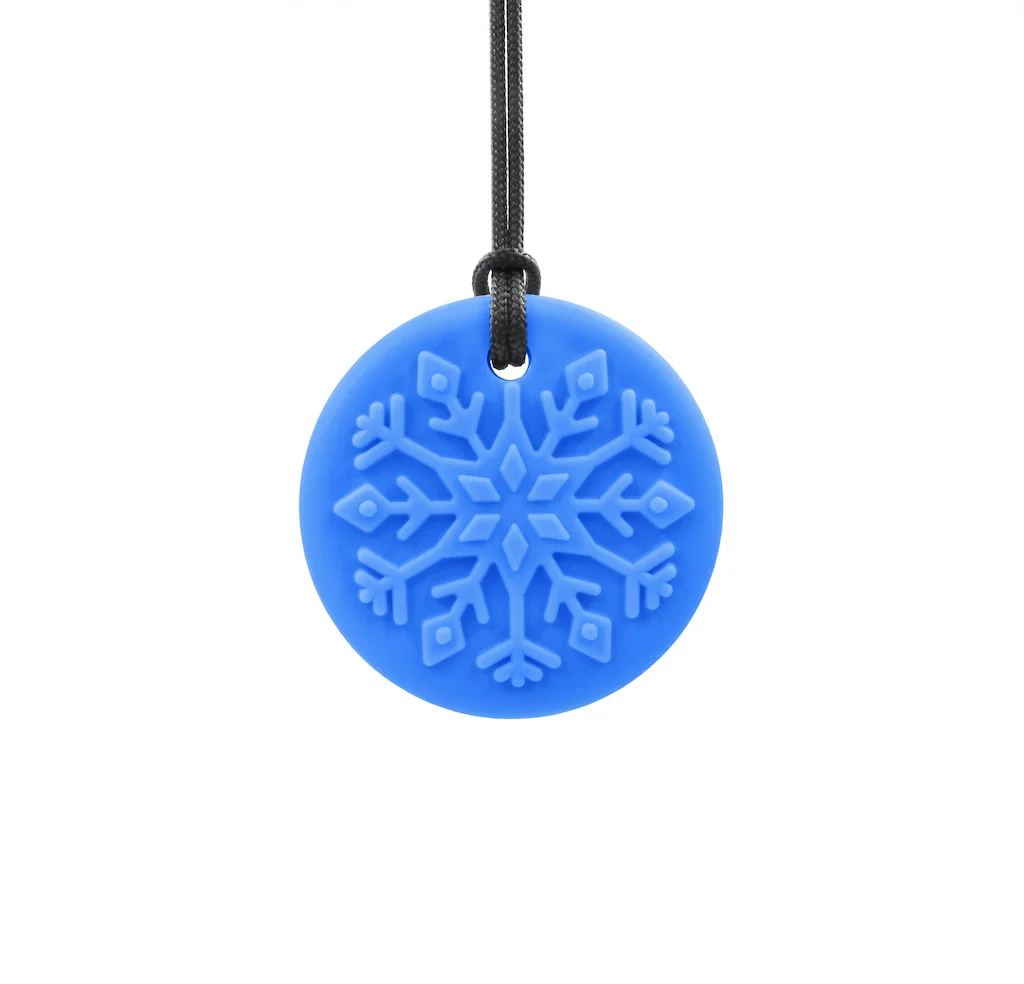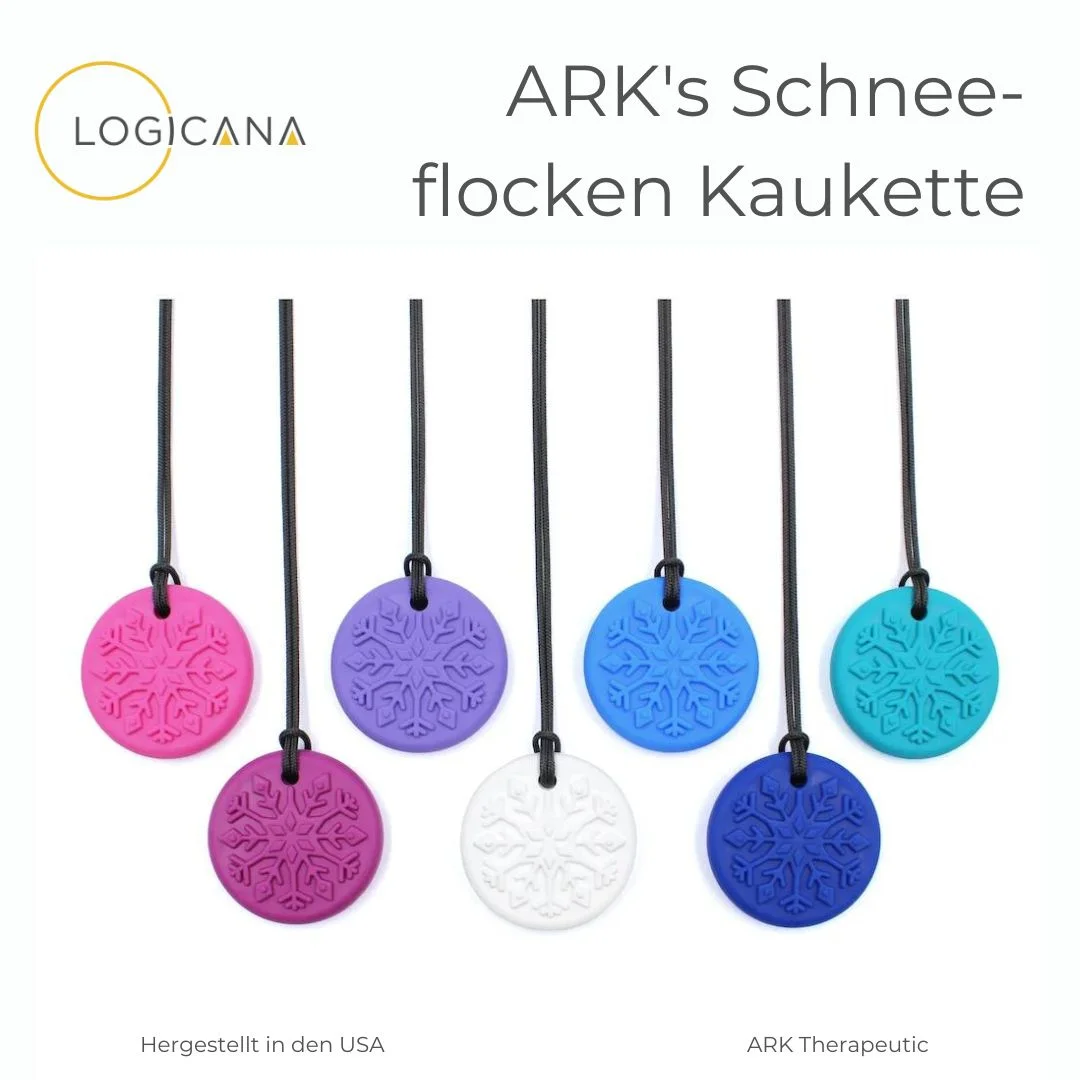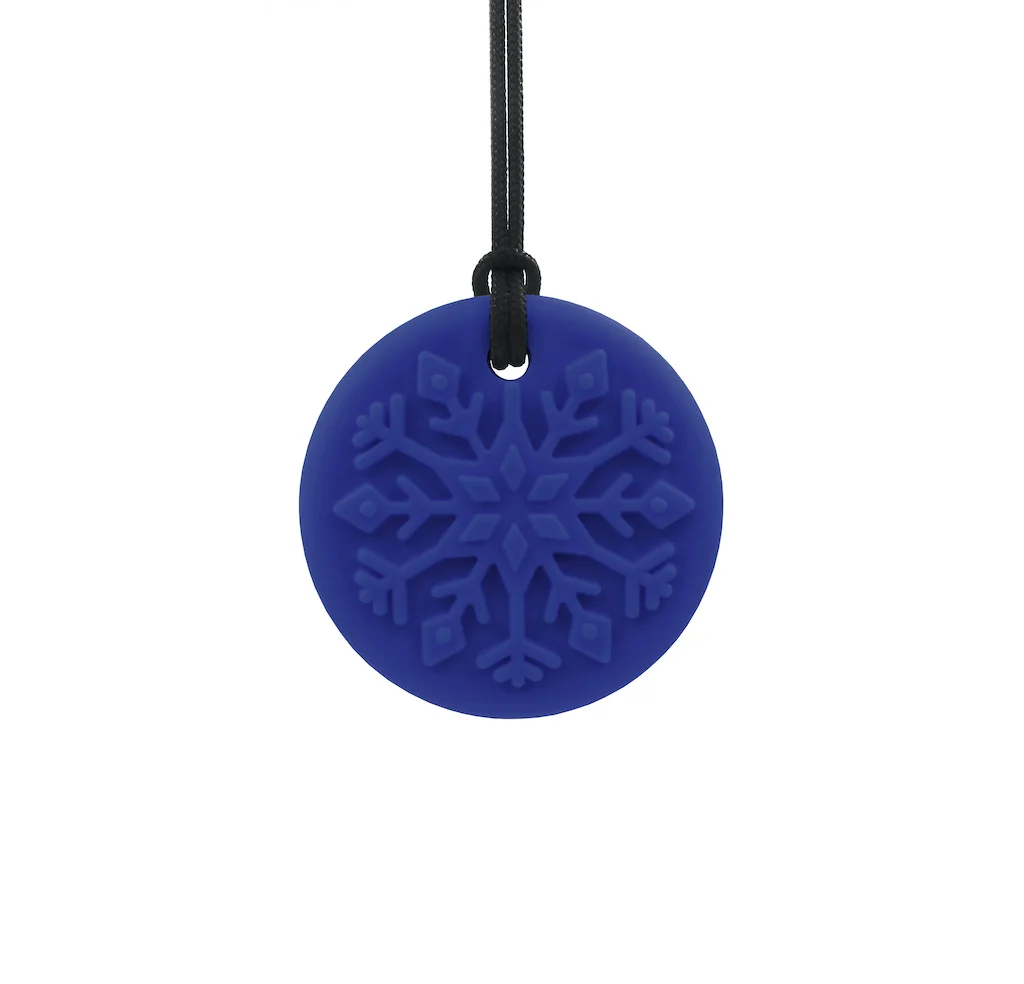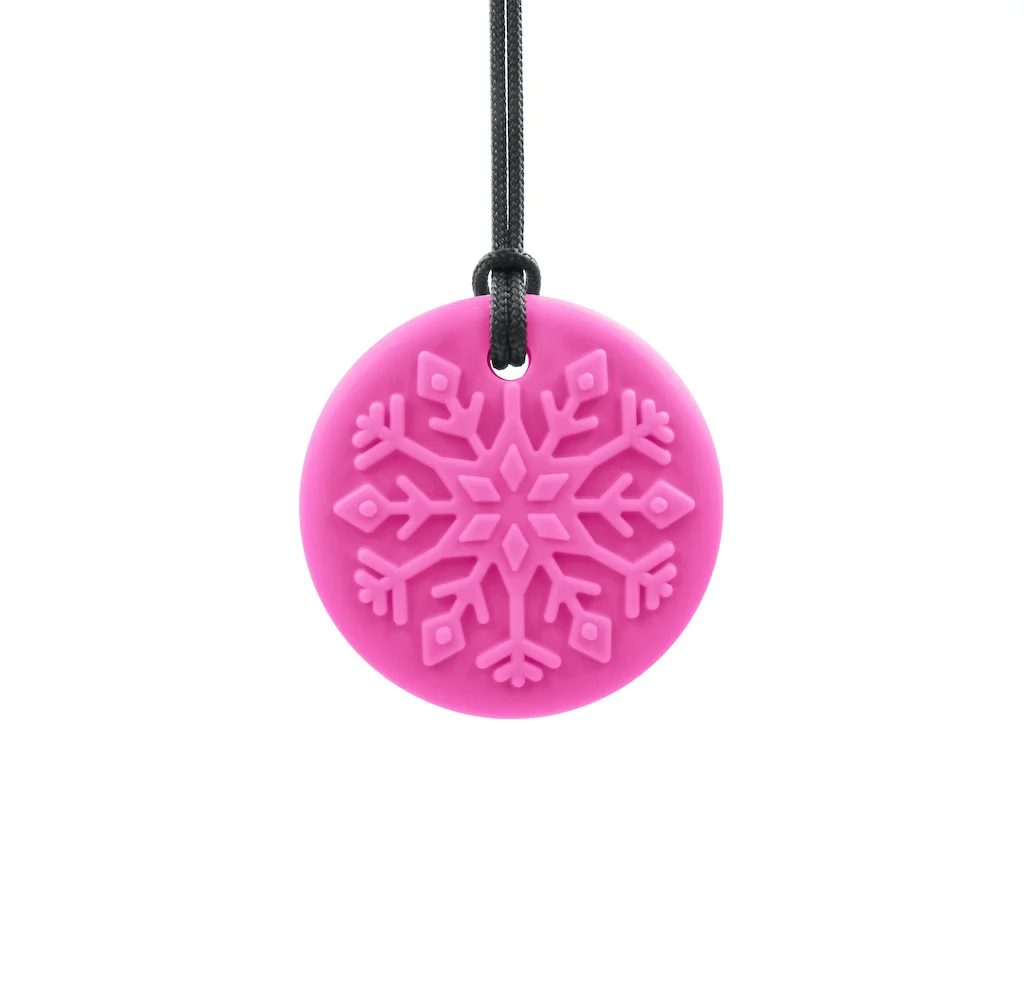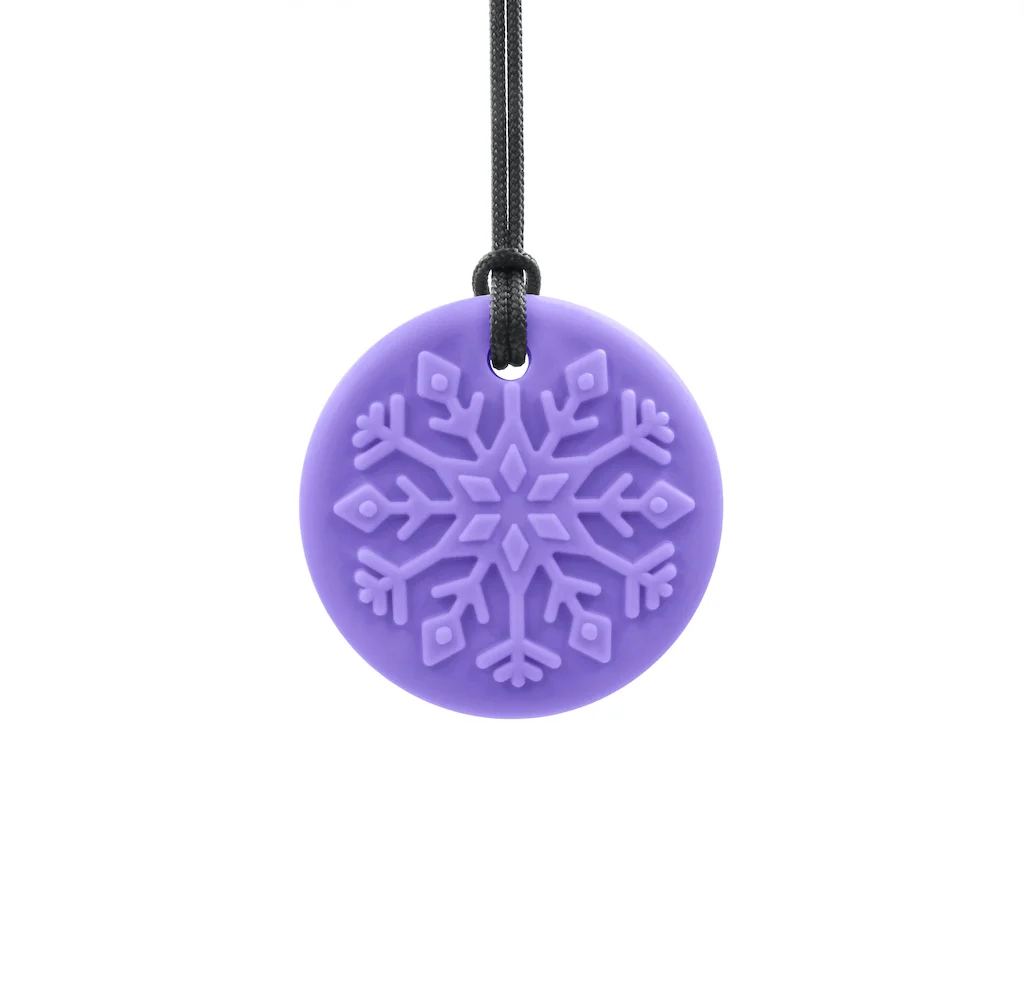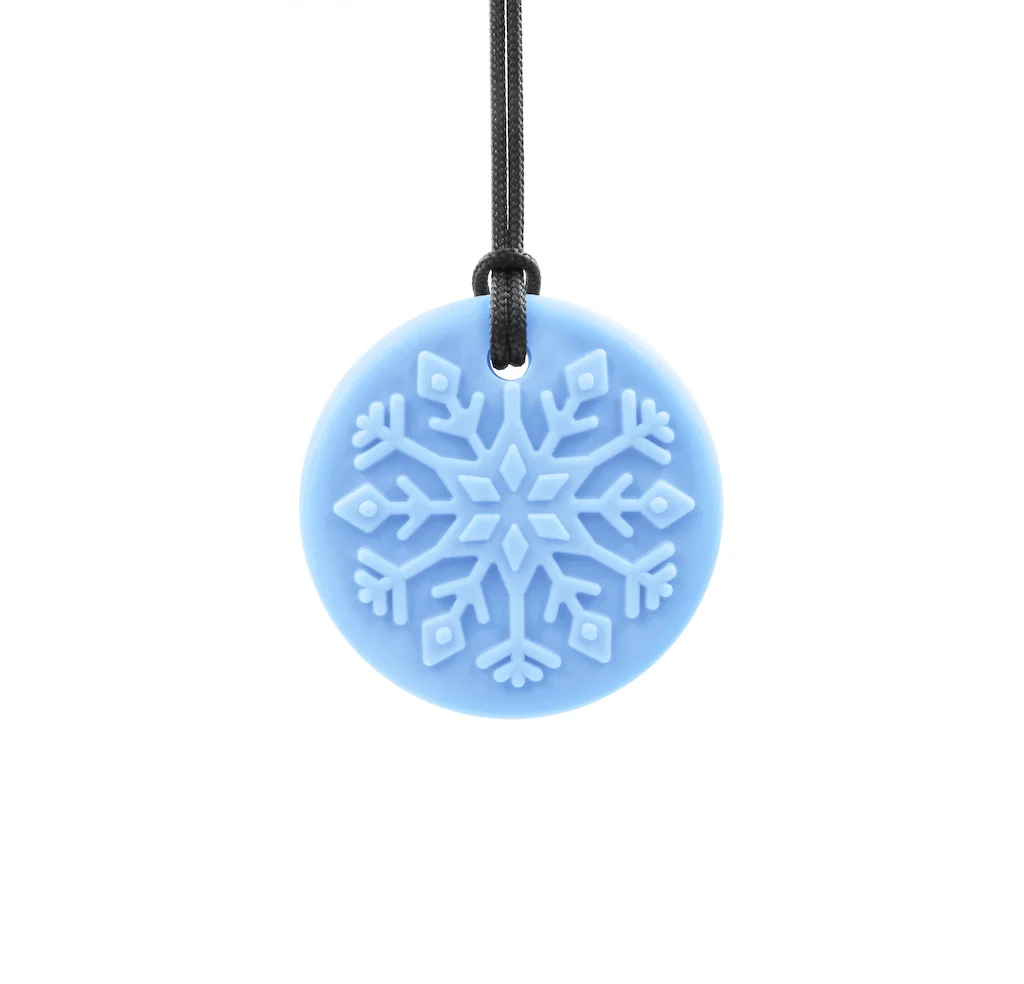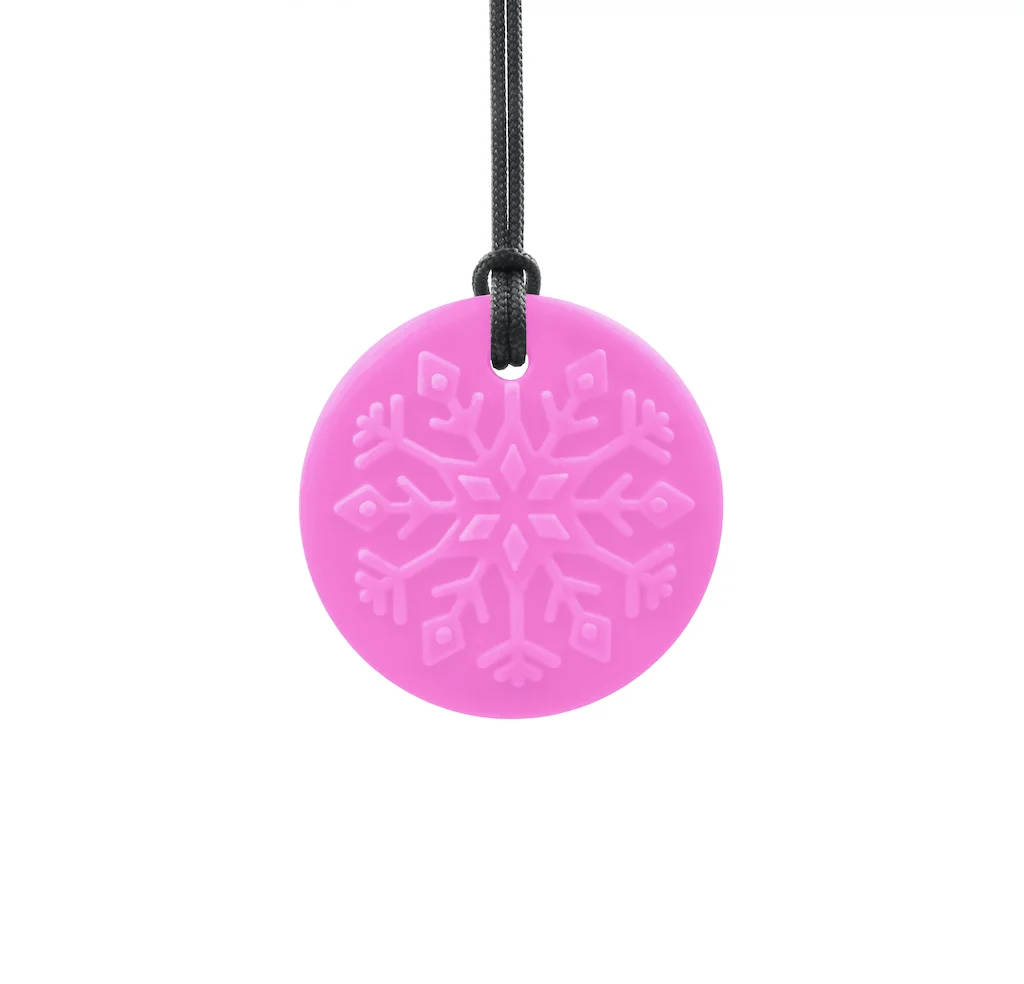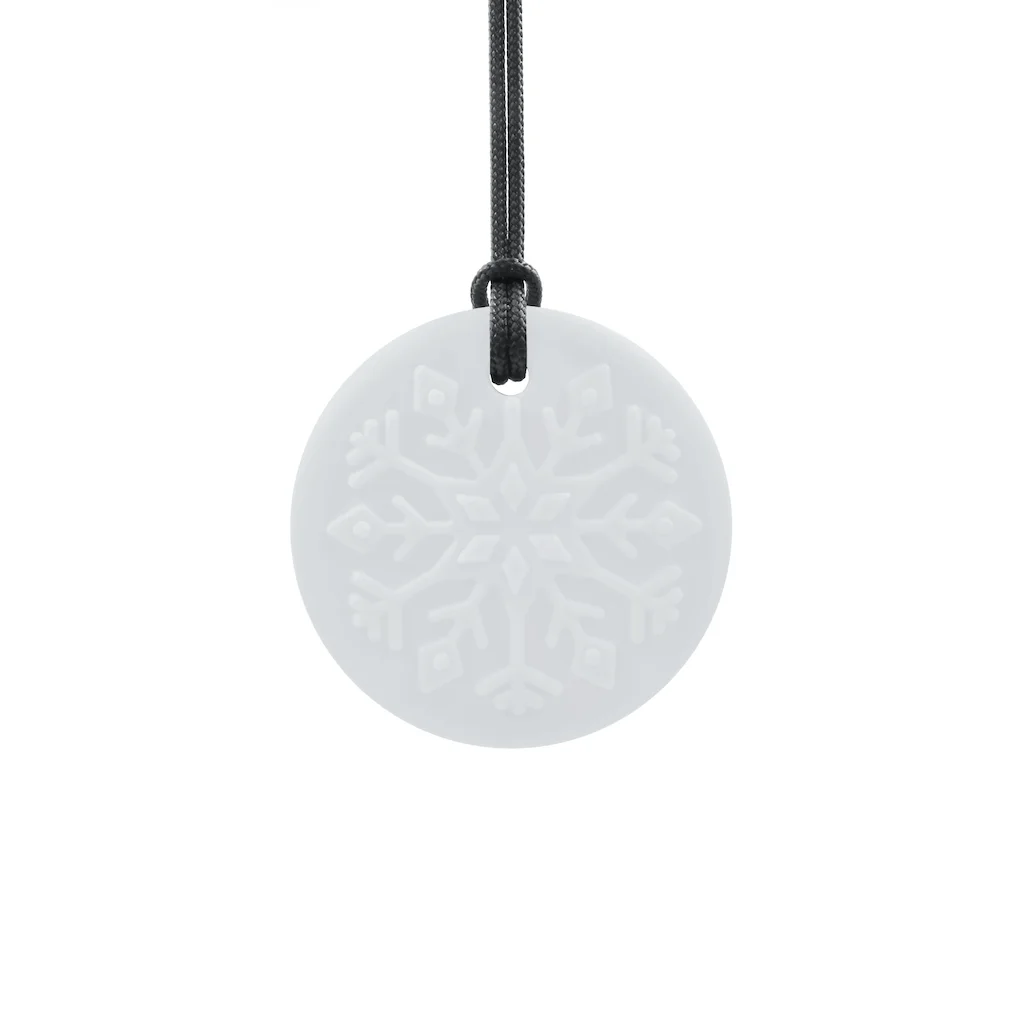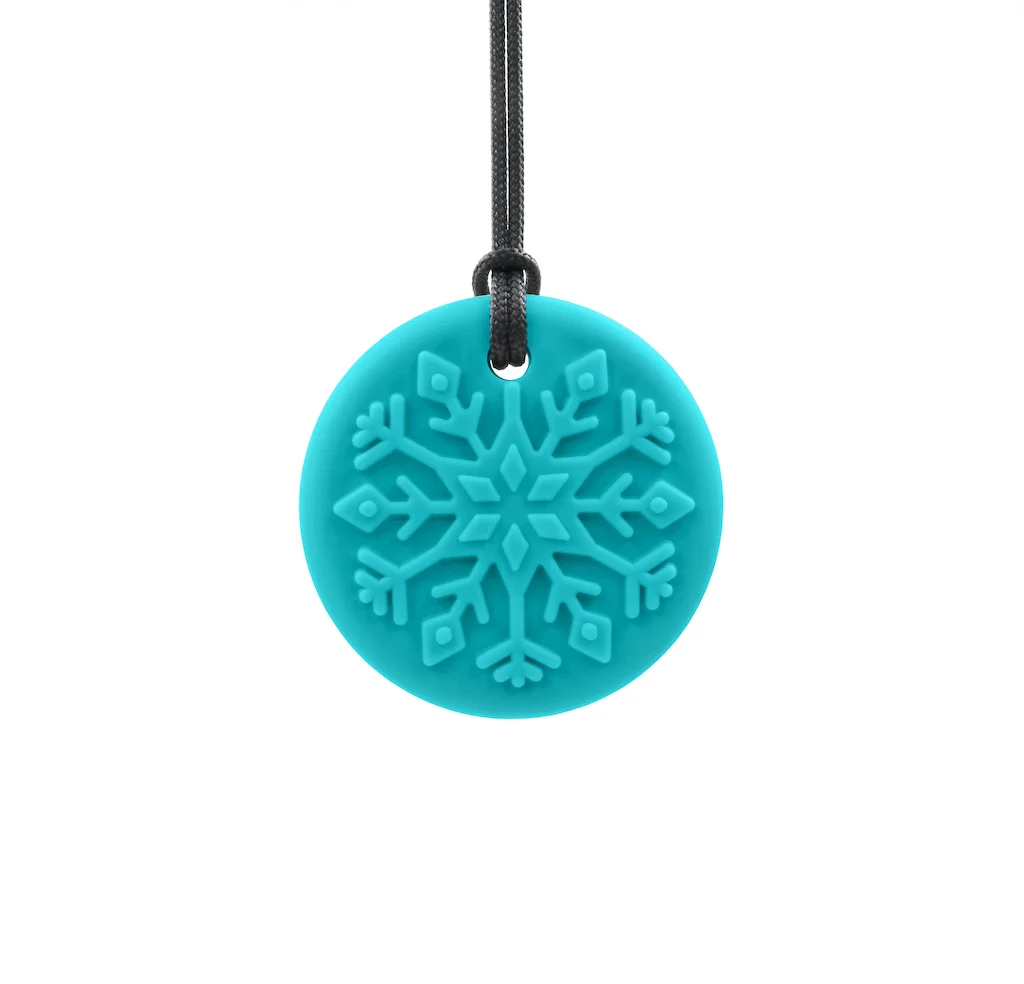 ARK's Blizzard Bite™ Snowflake Chewelry
Available, delivery time: 1-3 days
Product number:
SNOWFLAKE100XXTRoyal
Product information "ARK's Blizzard Bite™ Snowflake Chewelry"
Brrr! The Blizzard Bite™ from ARK is the chew necklace for winter!
The

snowflake

has a round shape, smooth edges and a textured snowflake design on the front for added

sensory input

. Each pendant is approximately 5cm in diameter and 0.75cm thick (0.9cm including the texture) - perfect for those who chew with their

premolars and/or front teeth.

(for slimmer versions that reach the back molars, click

here).
Use this

oral sensory solution

as a

safe alternative

to chewing on

pens, shirts, fingers, etc

. and as an aid to calming, concentration and self-regulation.
Recommended for ages

5 and up.
Like all ARK chews, these are available in

3 color-coded toughness

levels:
Standard / Soft

- This is the softest level recommended for light chewing.

XT / medium

- This is the medium level recommended for moderate chewing.

XXT / hard

- This is the hardest level recommended for heavy chewing.
Each pendant is sold with a collar. The collar measures approximately
96cm in length
and can be
shortened individually.
Replacement collars
can be found
here.
Medical grade, FDA compliant, NO lead, phthalates, PVC, BPA or latex.
Highly recommended for people with autism, sensory needs, anxiety, ADHD, etc. or anyone of any age who needs to chew.
Caution:

This product is not a toy. The clasp and cord are not intended for chewing. Contains small parts that may pose a choking hazard - direct supervision required. Recommended for children age 5 years and up. Although these chew tools are sturdy and durable, no chew tool is indestructible. Wear/tear may be expected given the nature of the intended use. How long they last is typically equal to the amount and intensity of the chewing, as well as other variables (such as jaw strength, stress/anxiety levels, if other sensory strategies are in place, etc.). While for some people a chew tool will last forever, for others with heavy/aggressive oral needs, they may go through it very quickly. Please supervise at all times and replace if necessary if the item shows signs of wear and tear. For the longest lasting chew tool overall, see ARK's

Y-Chew XXT.