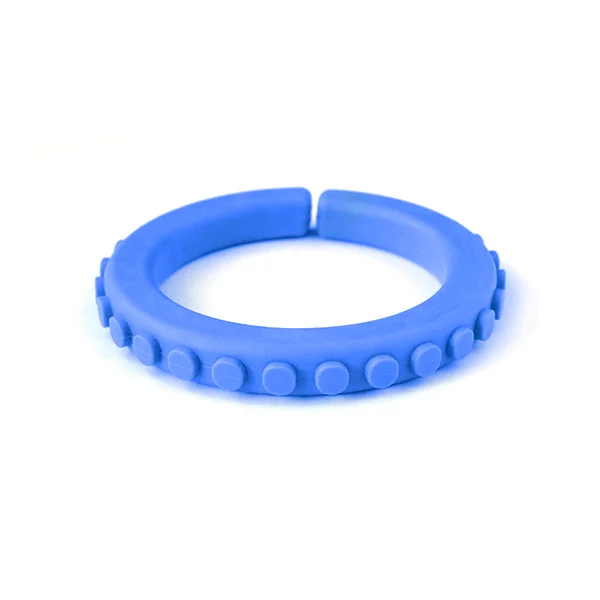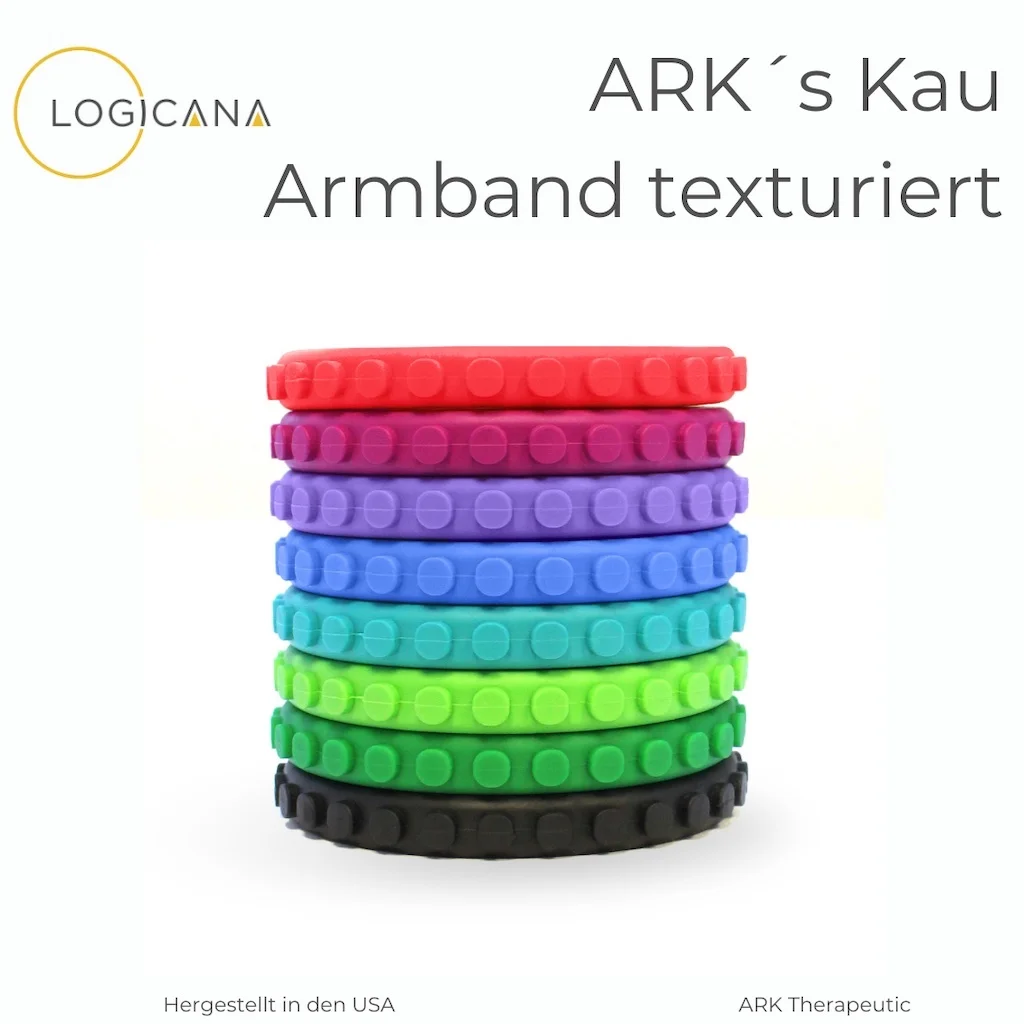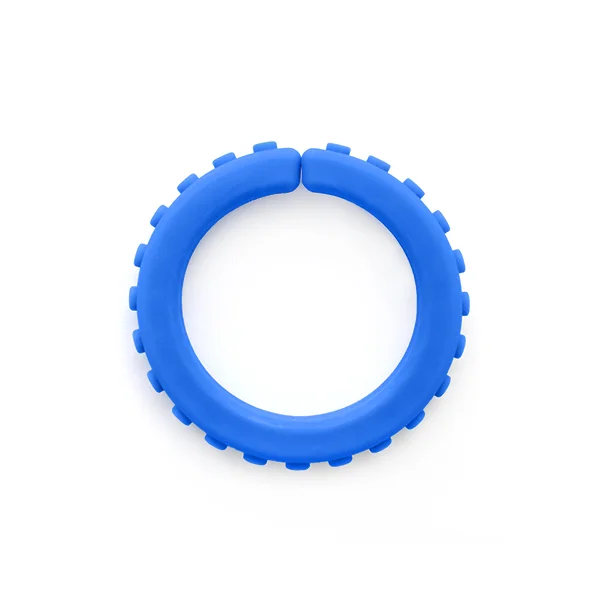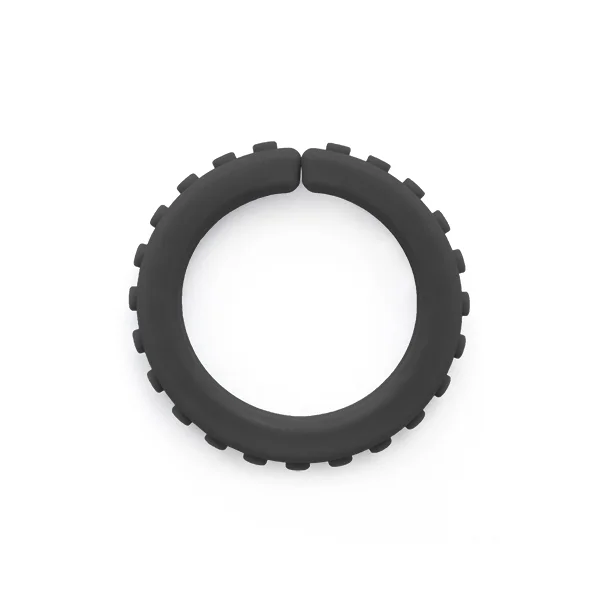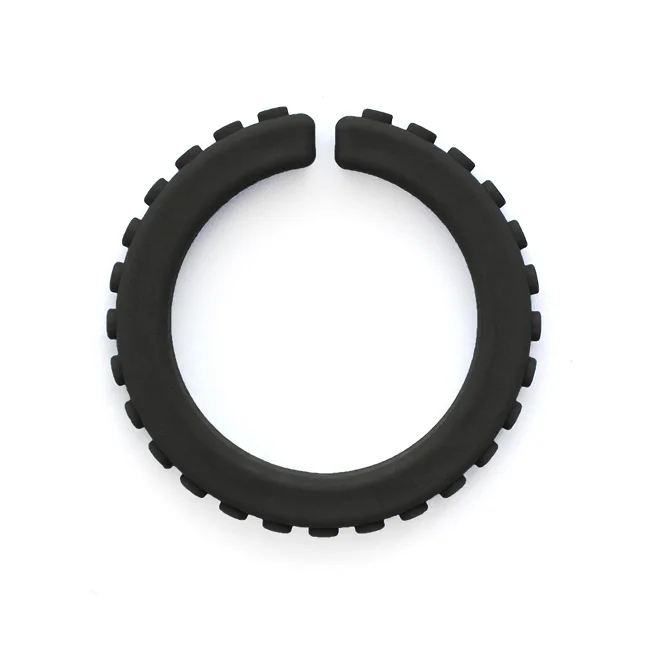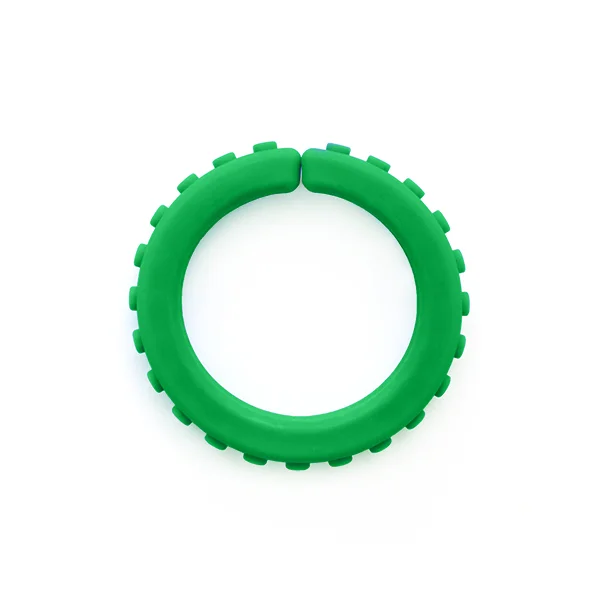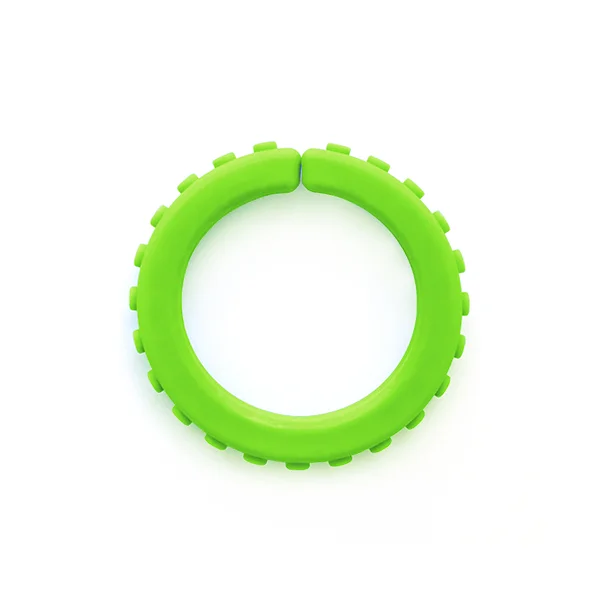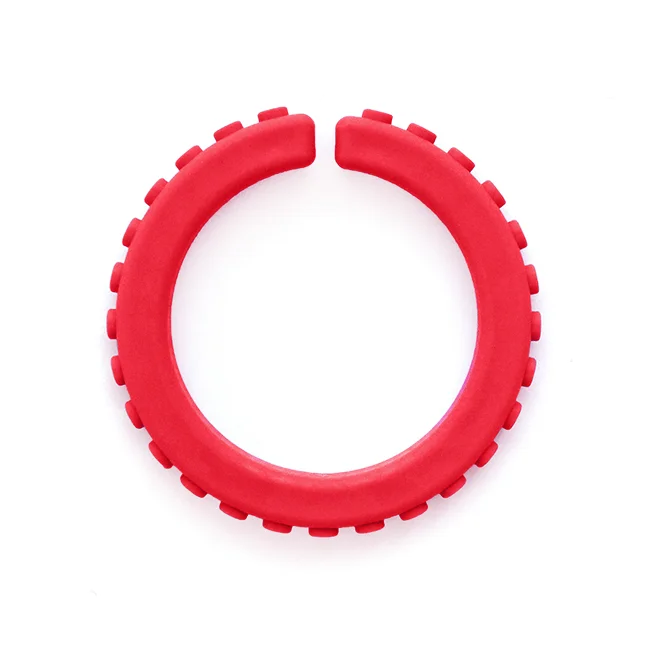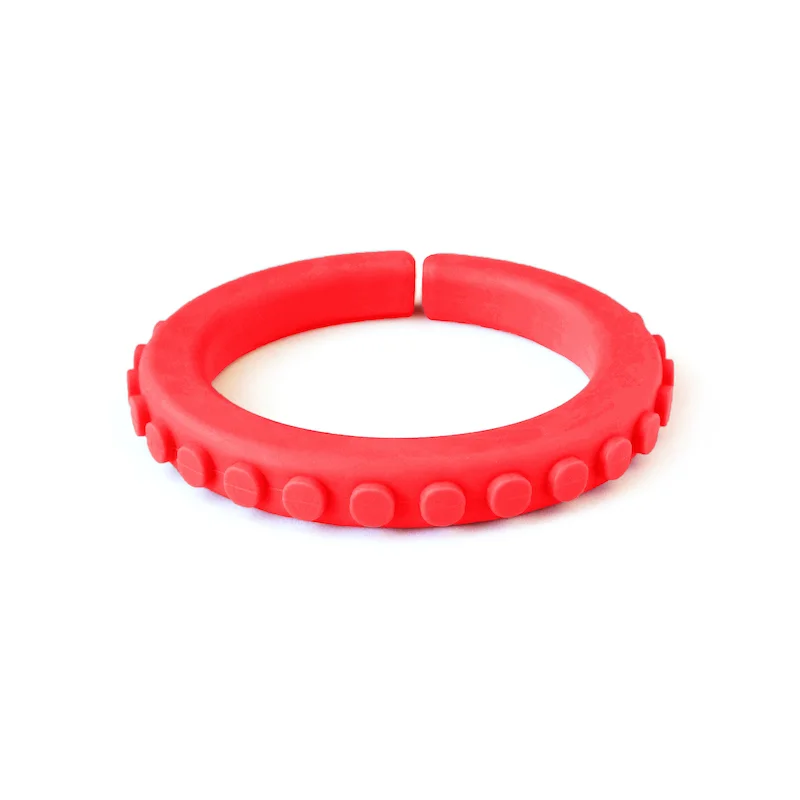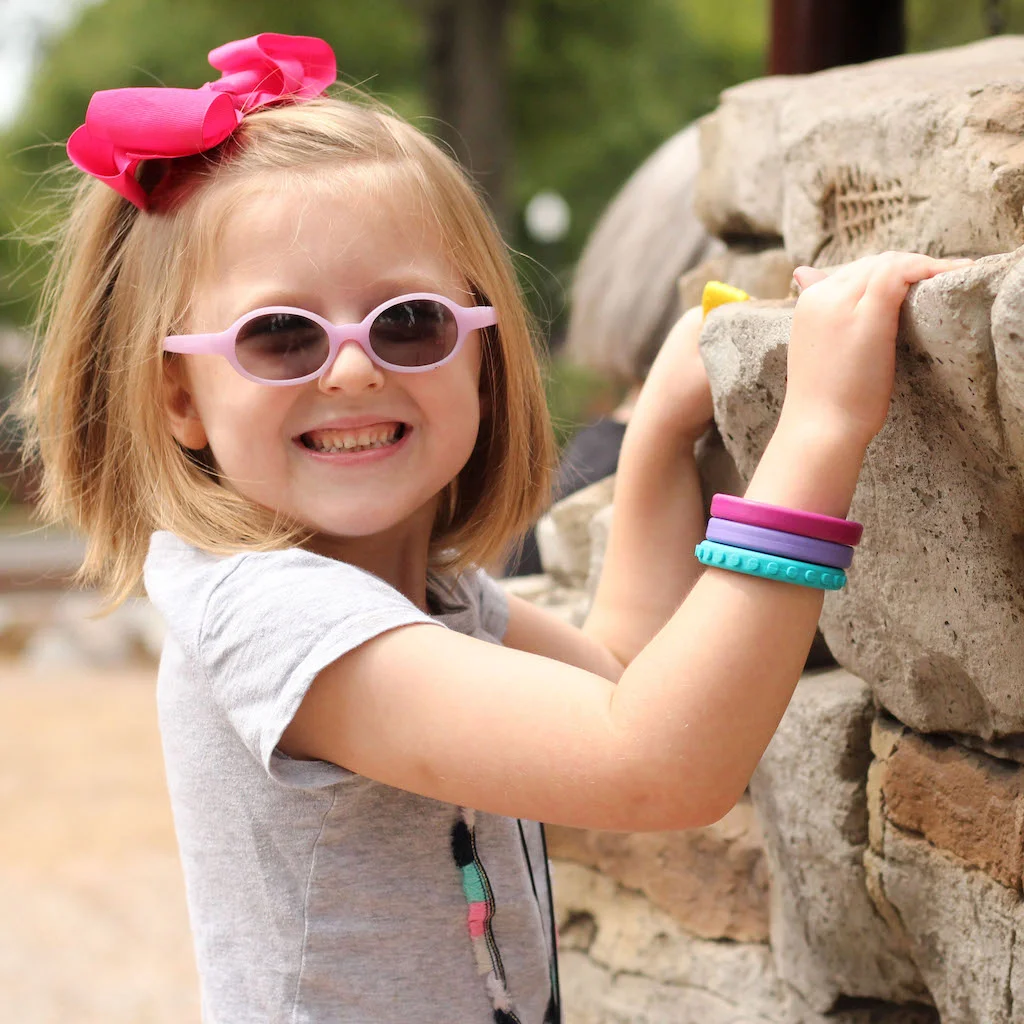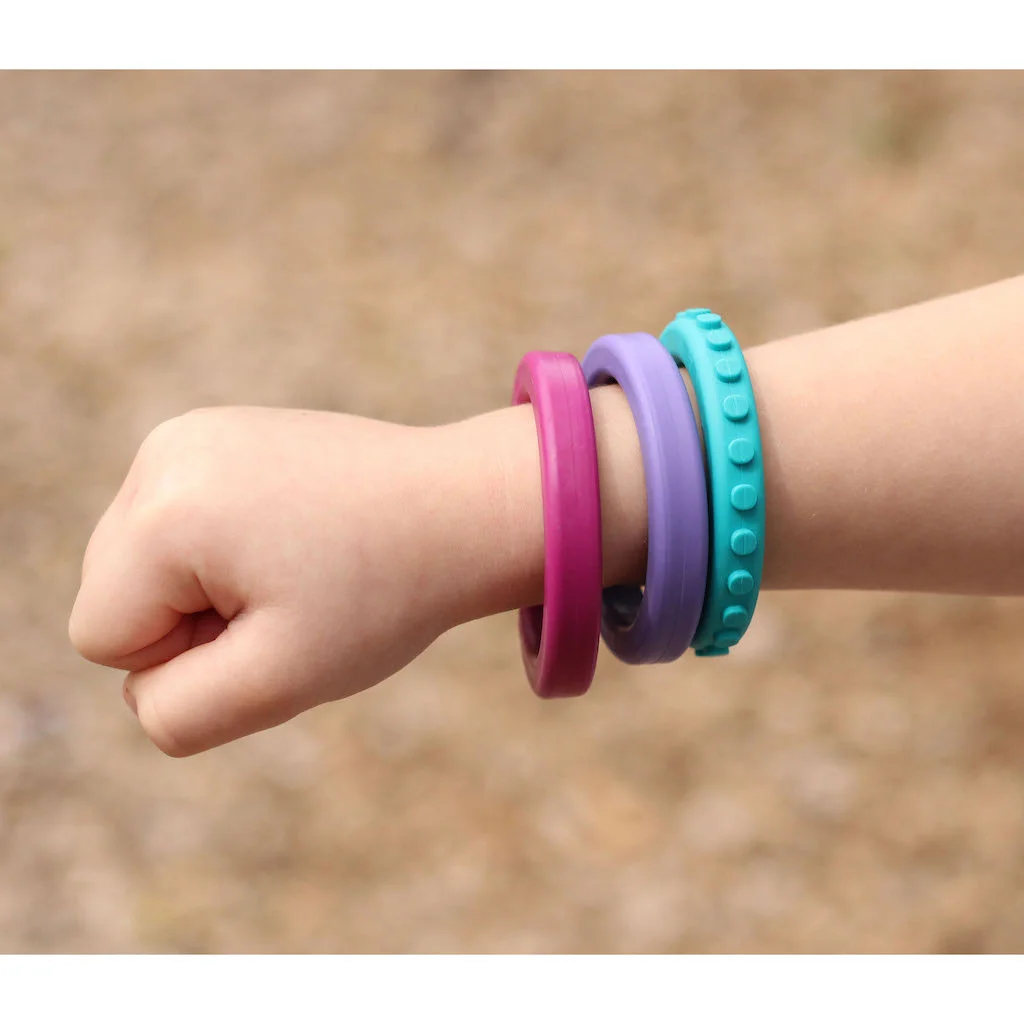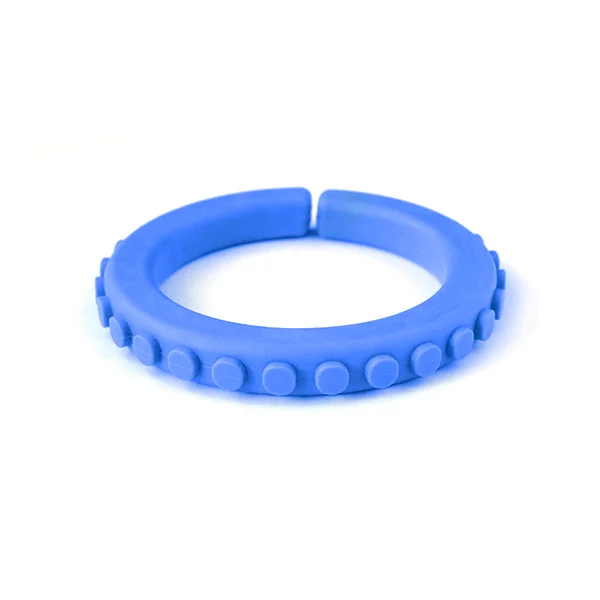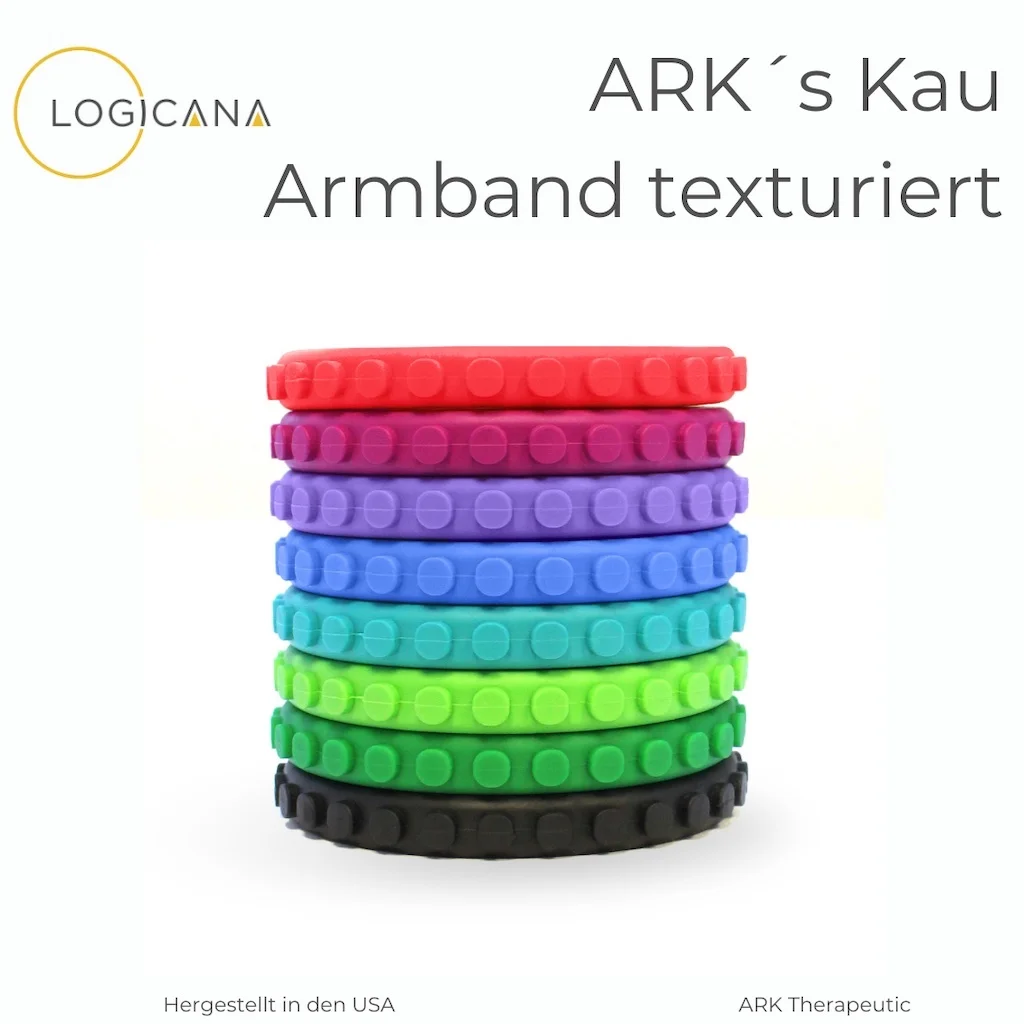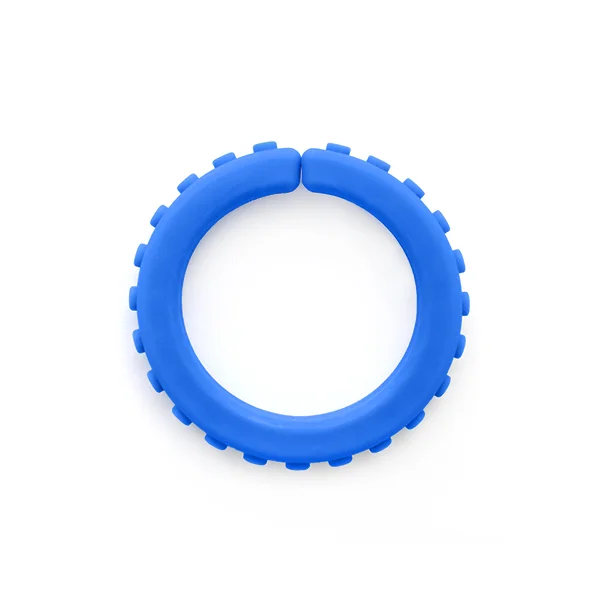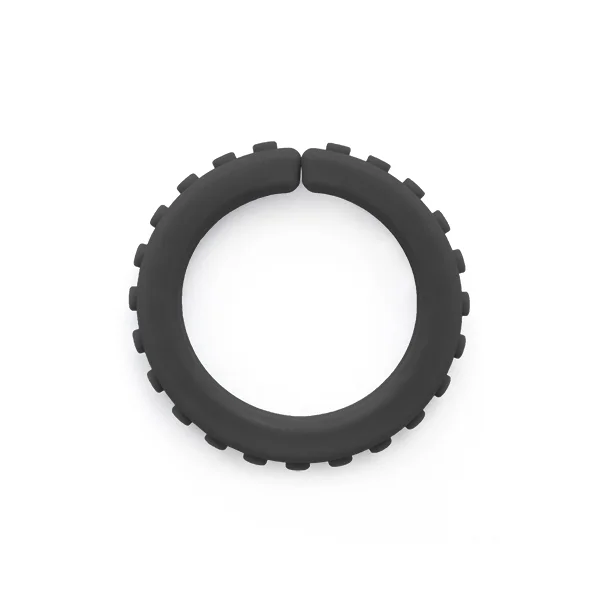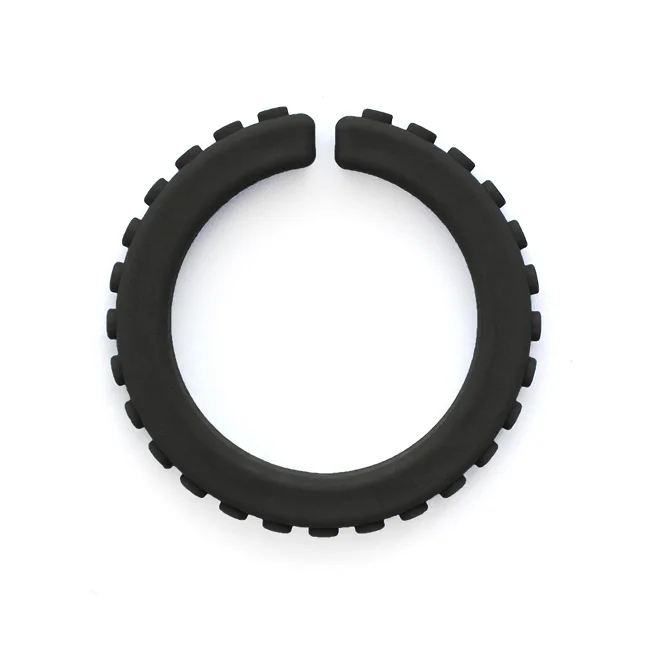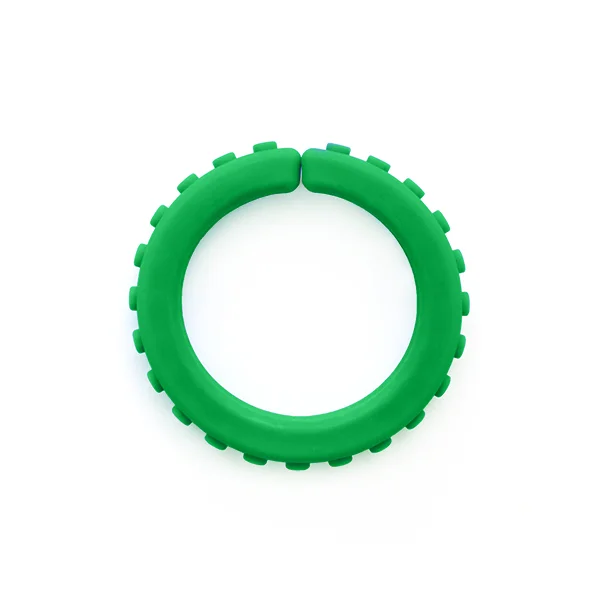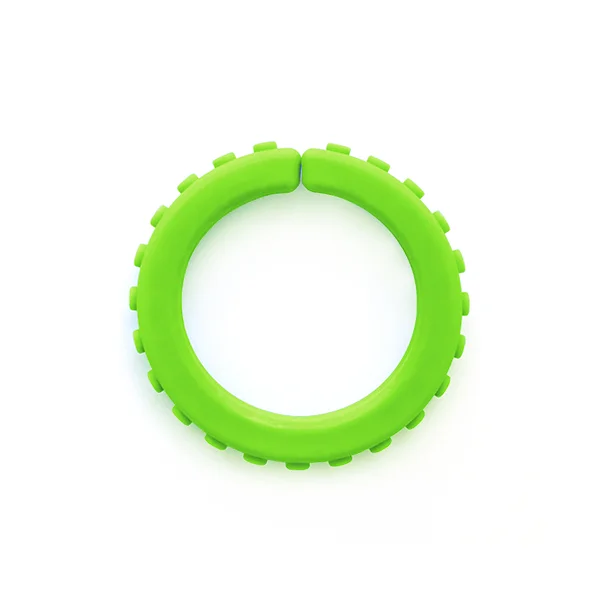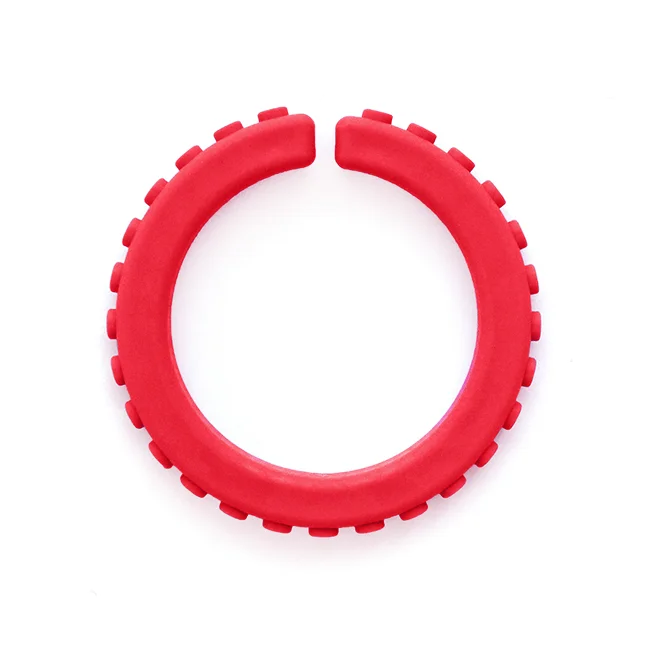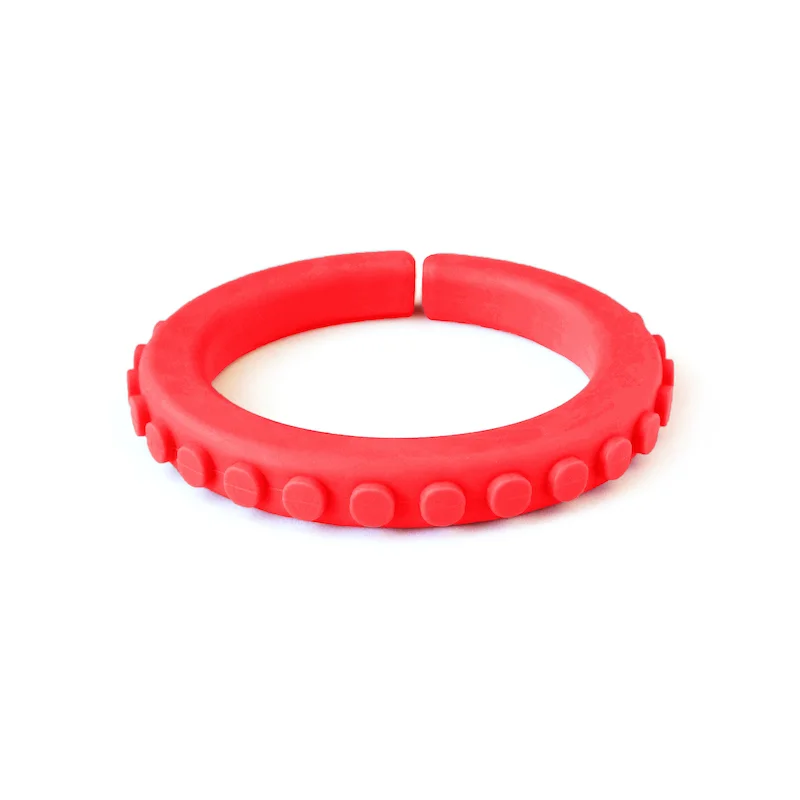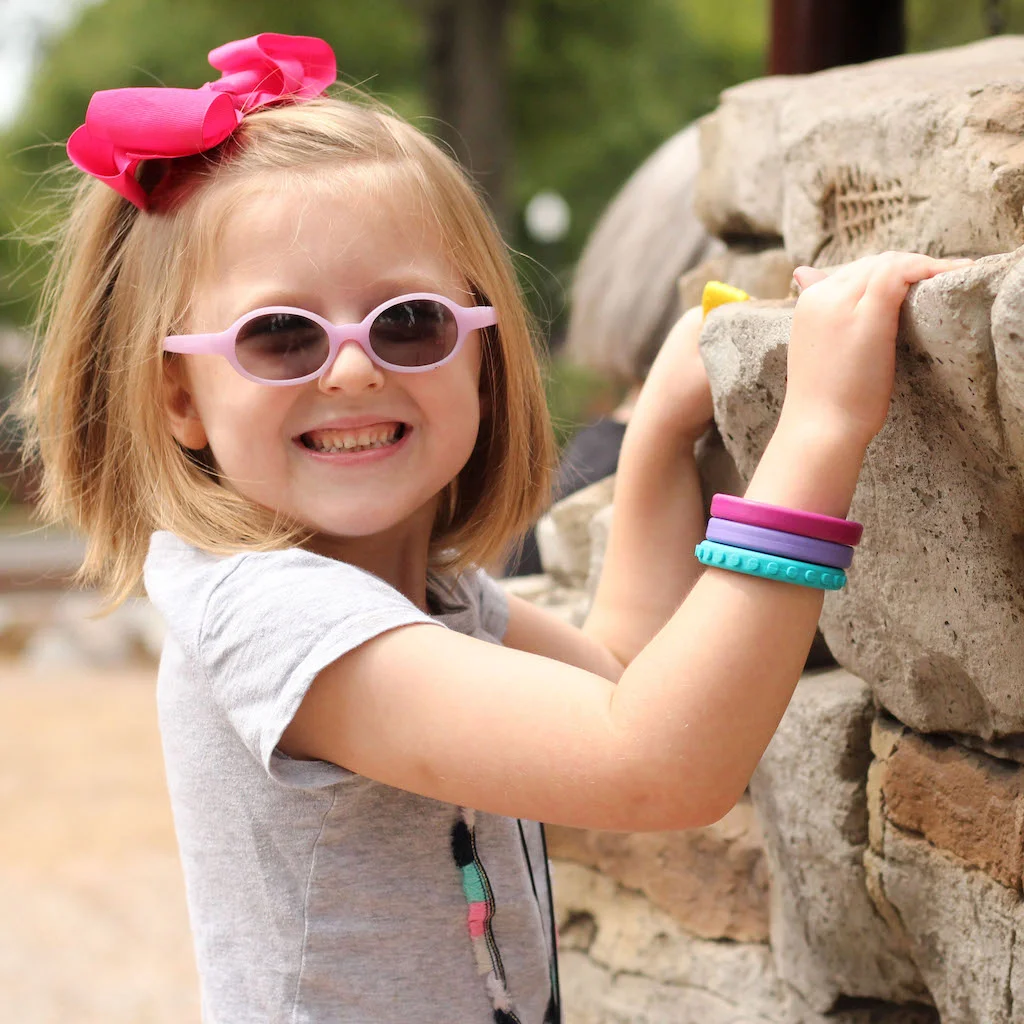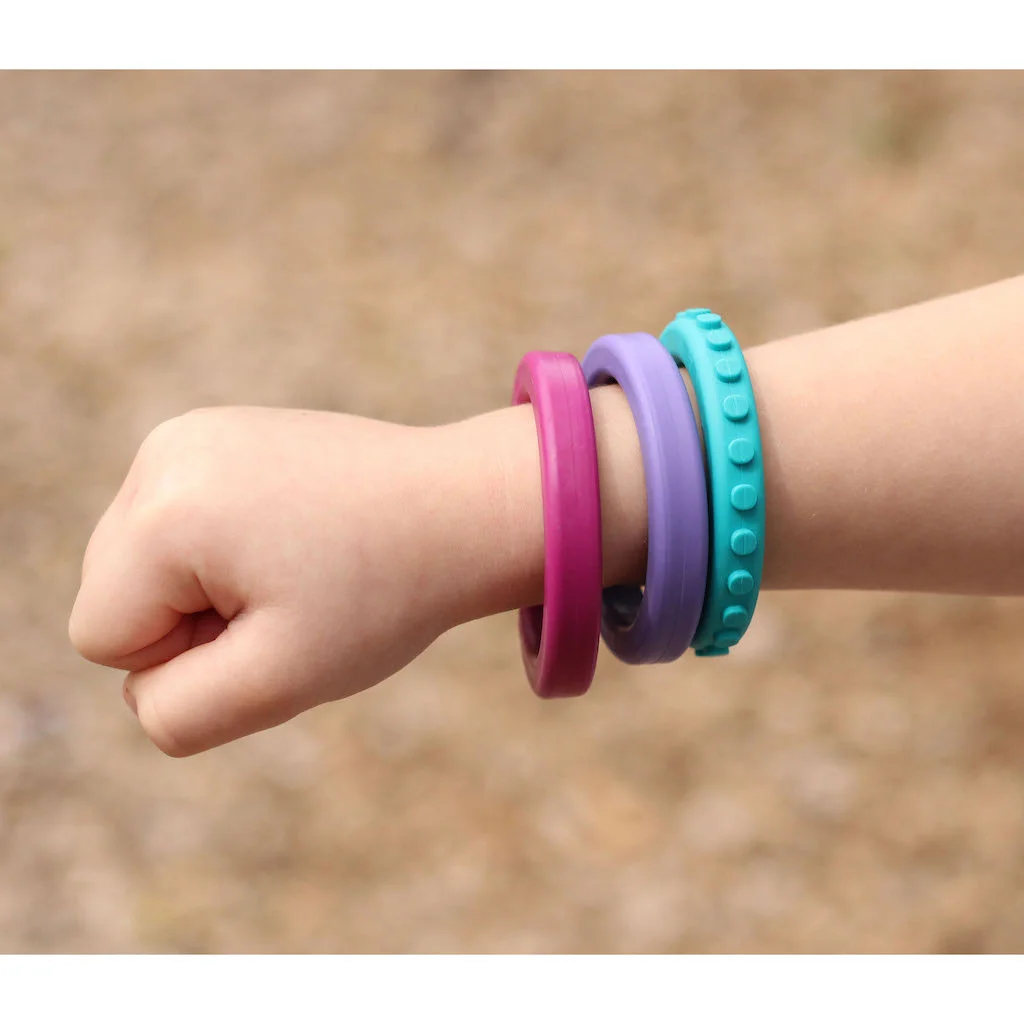 Available, delivery time: 1-3 days
Product number:
BRBRSmallRoyal
Product information "ARK's Brick Bracelet"
Made in the USA, ARK's Brick Bracelet provides a safe, wearable, discreet, and cool solution for those who need to chew.
It has a unique

'twist-on'

style that makes it very easy to take on and off the wrist as needed for

oral motor stimulation

throughout the day - a great option for those who

can't resist chewing

on the

clasp/cord

of necklaces. It can also be used as a

sensory fidget

- twist it, bend it, run your fingers over the tactile bumps, etc.
ARK's Bracelet comes in

3 color-coded toughness

levels:
Standard

- This is the softest option, for mild to moderate chewing.

XT

- XT stands for "Xtra Tough," recommended for moderate to avid chewing.

XXT

- XXT stands for "Xtra Xtra Tough." This one is VERY firm, recommended for avid chewing, or for those who like to chew on very firm items. Please note: it's super firm!
Details:
Each bracelet is sold and packaged individually

Medical grade, FDA compliant, no lead, phthalates, PVC, BPA, or latex

The large bracelet measures approximately 7,4cm at its widest and just under 1cm thick. The inner diameter is 5,3cm

The small bracelet measures approximately 6,1cm at its widest and just under 1cm thick. The inner diameter is 4,5 cm.

Sizing: depending on your fit preferences, the small is typically recommended for a wrist circumference of under 14cm and the large for over 14cm.

Highly recommended for individuals who have Autism, sensory needs, anxiety, ADHD, etc, or for anyone who needs to chew.
Caution: This product is not a toy. Although these chew tools are sturdy and durable, no chew tool is indestructible. Wear/tear may be expected given the nature of the intended use. How long they last is typically equal to the amount and intensity of the chewing, as well as other variables (such as jaw strength, stress/anxiety levels, if other sensory strategies are in place, etc.). While for some people a chew tool will last forever, for others with heavy/aggressive oral needs, they may go through it very quickly. Please supervise at all times and replace if necessary if the item shows signs of wear and tear. For the longest lasting chew tool for avid chewing, see ARK's Y-Chew XXT.

Designed and manufactured in the USA by ARK Therapeutic
Medical grade, FDA compliant, without lead, phthalates, PVC, BPA or latex.
Exact colours may vary slightly.