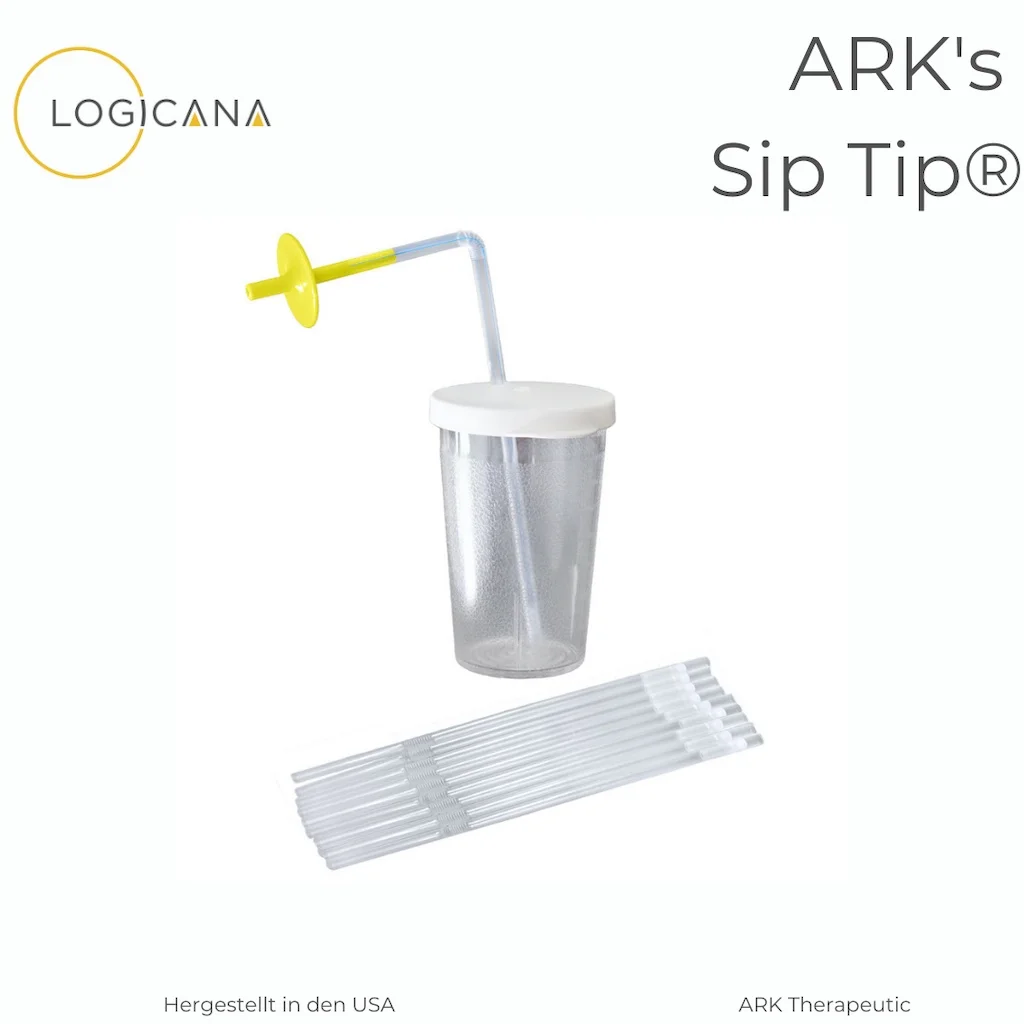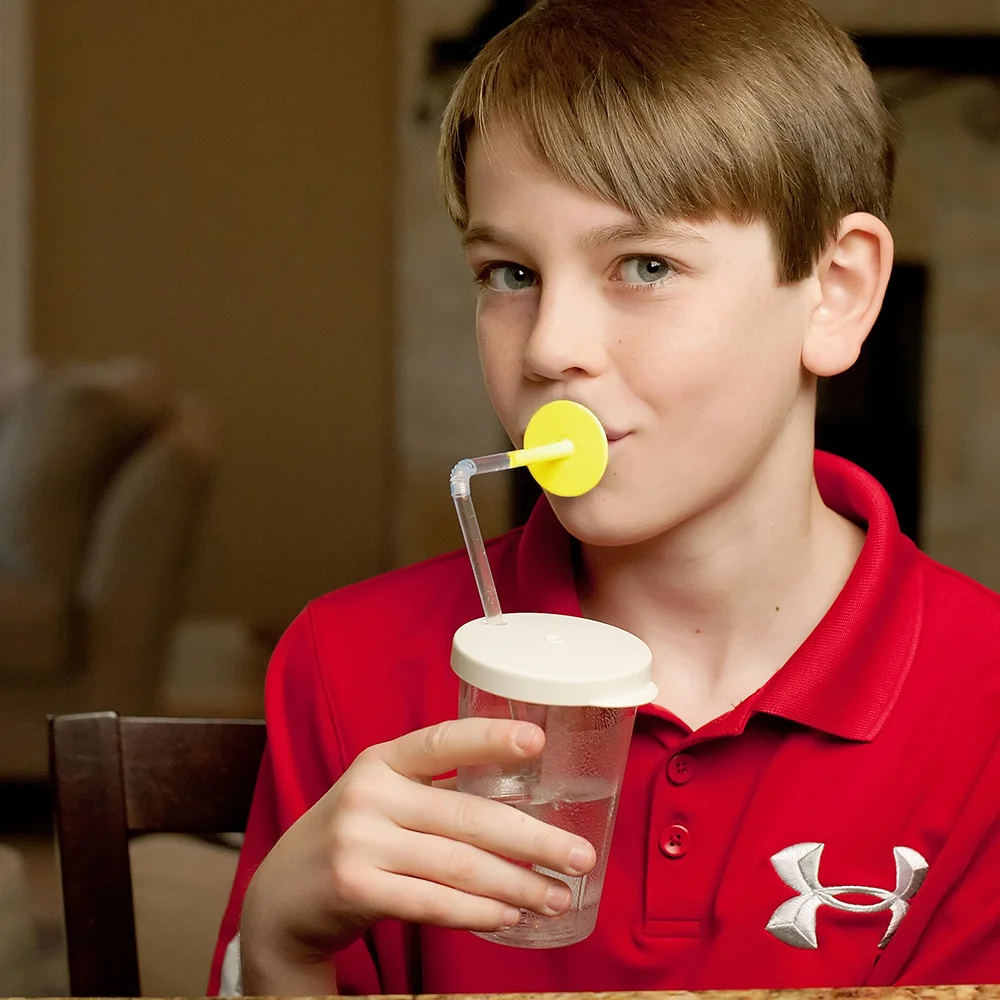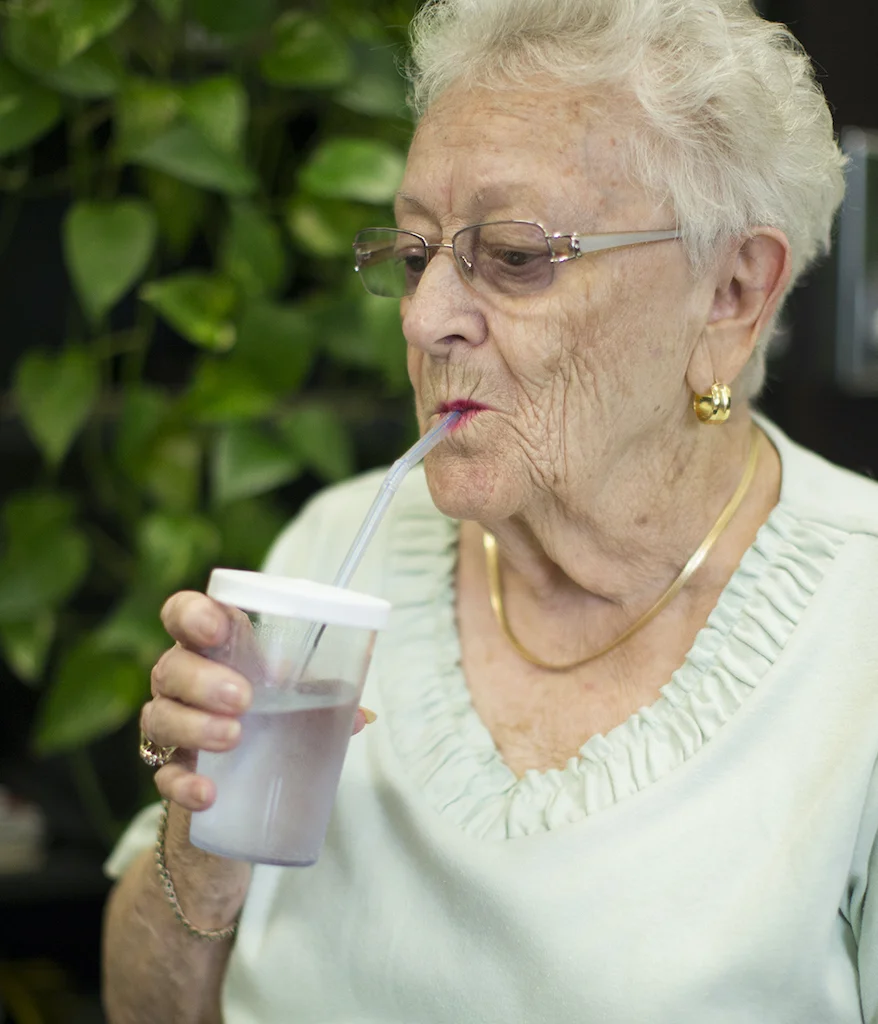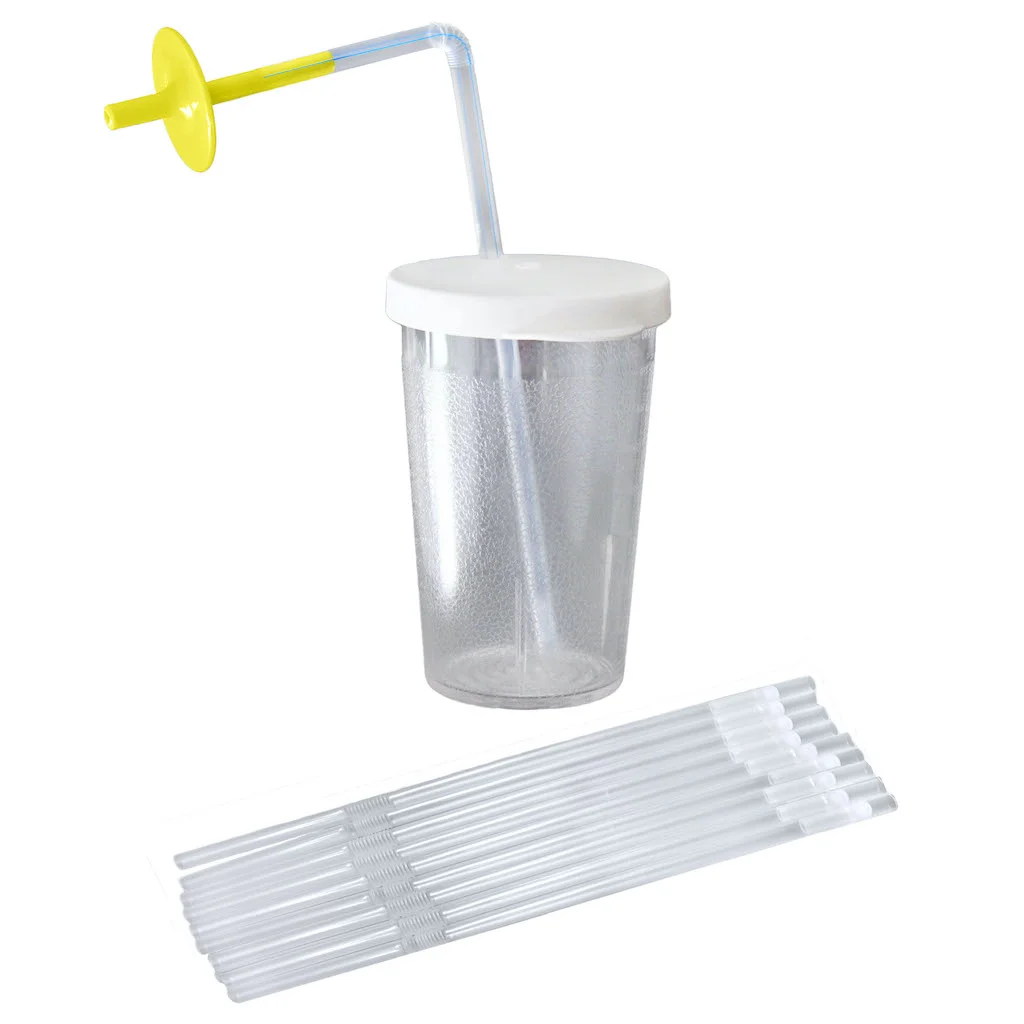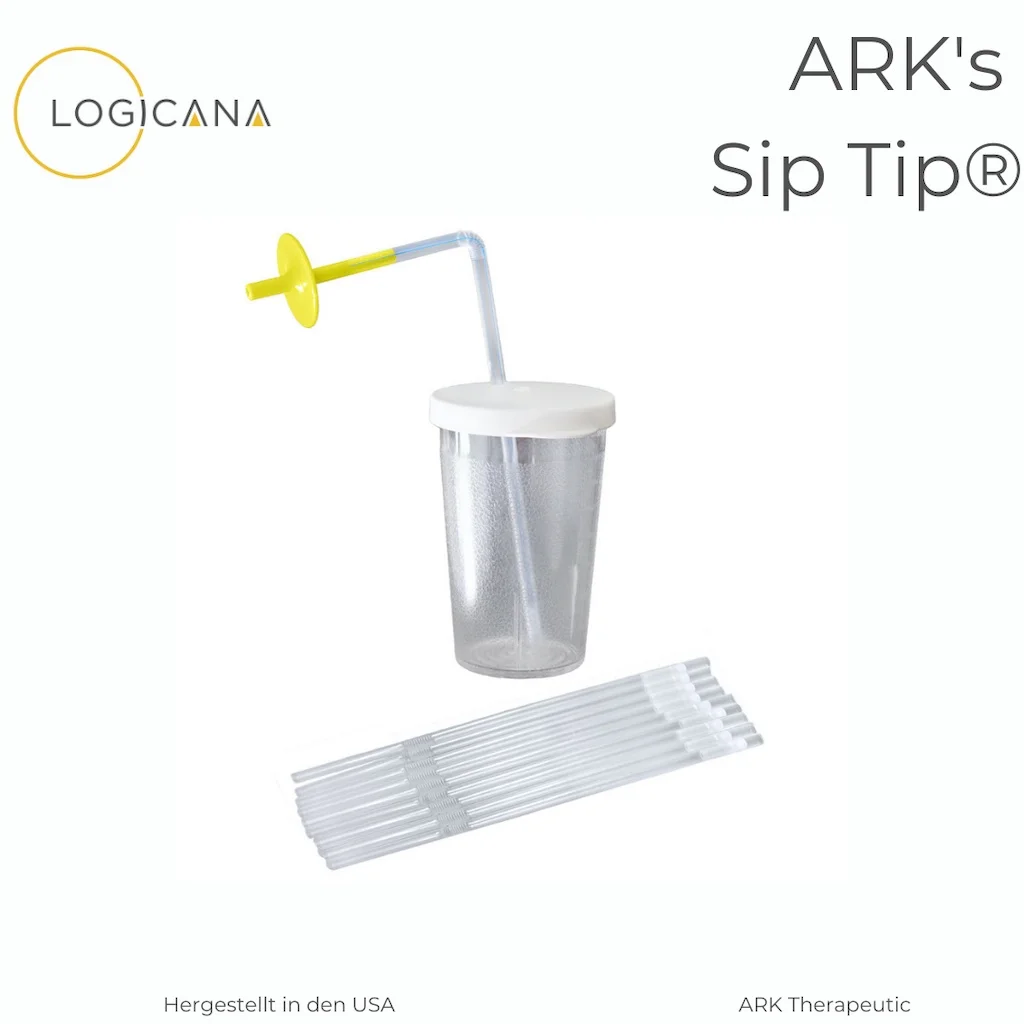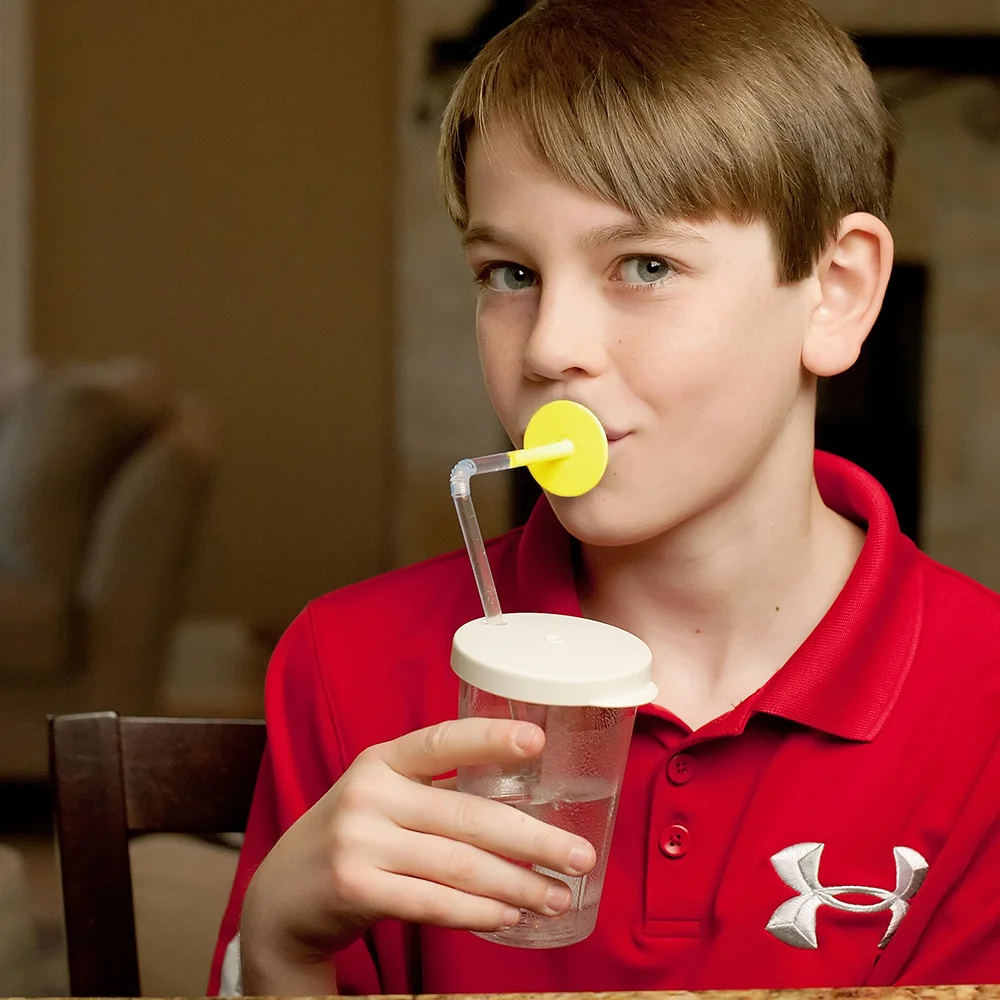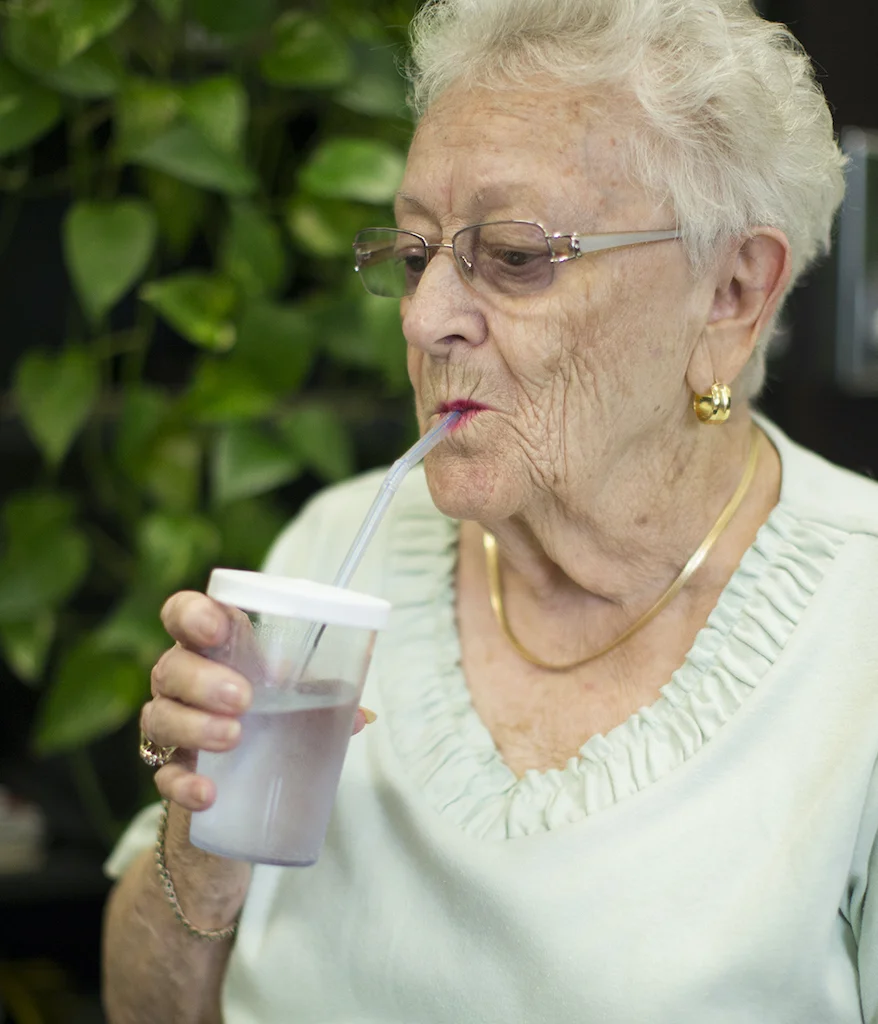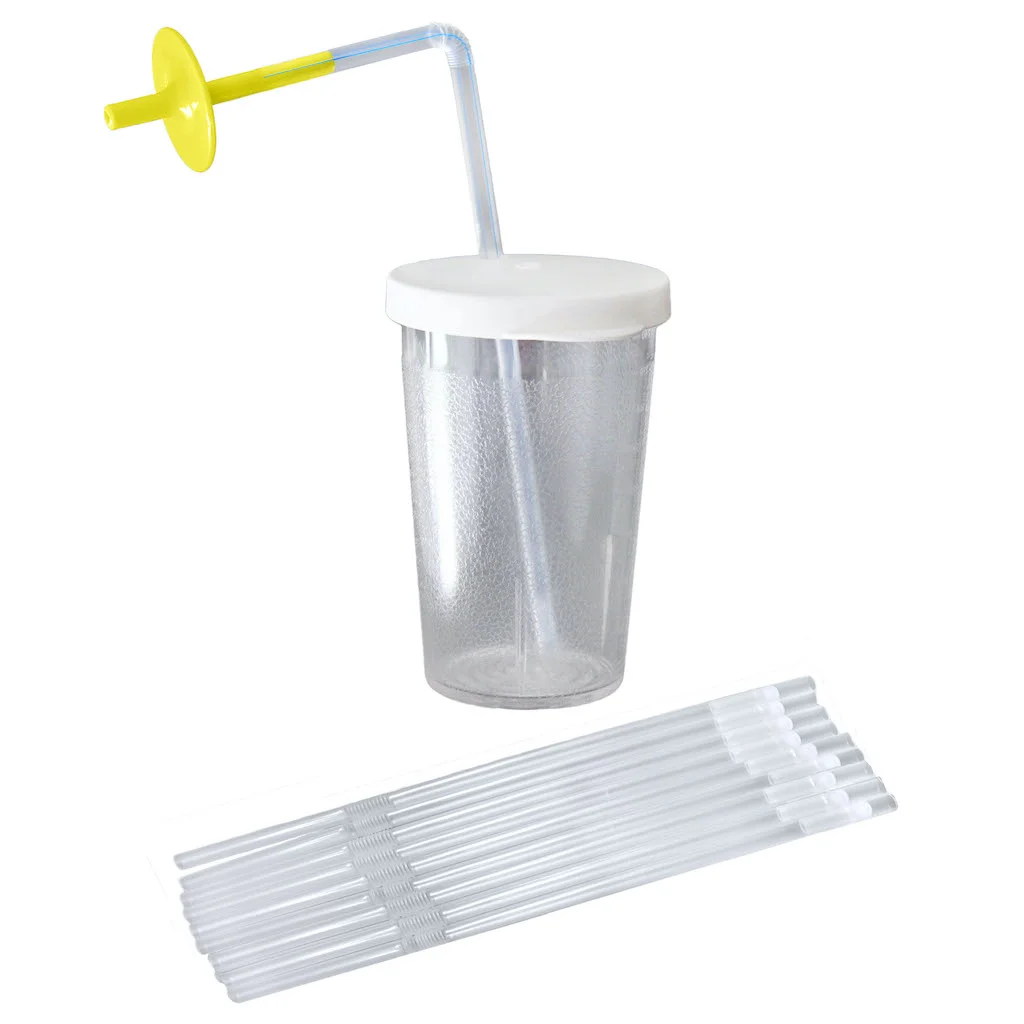 €17.95*
%
€19.95*
(10.03% saved)
Available, delivery time: 1-3 days
Product number:
SipTipSFV1AW
Product information "ARK's Sip-Tip®"
Similar to the Cip-Kup™, ARK's Sip-Tip® makes drinking easier for individuals who have difficulty generating and maintaining suction.
An individual can

either suck

from the straw themselves,

or

you can assist by

"pumping"

the fluid up the straw with the flexible lid. Simply cover the vent hole with your finger and press down several times until the liquid reaches the desired height. The

Select-Flow Valve

will keep the straw full of fluid, thereby reducing the air ingested and the effort required for each sip (notice the juice staying at the top of the straw in one of the images above). The

valve

also

slows

the flow of

fluid,

which allows for

more control

over the quantity of fluid taken with each sip and helps to

ensure

that fluid is deposited in the front of the mouth. Users tend to experience

less coughing and choking

and consume more fluids while drinking with the Sip-Tip®.
When purchased, the valve opening is set for moderate restriction for users who tend to aspirate when taking too much fluid in one swallow. The

valve

can also be

trimmed

to

increase the flow,

further decreasing the effort required to drink. Adjust the flow you need by cutting back the tapered stem of the valve with scissors. The lids snap on securely to the rigid, high-quality tumblers to minimize spillage, and the tumblers have graduated marks on the side to monitor fluid intake.
The set includes:
1 tumbler for 236ml, 1 spill-resistant lid, 1 Select-Flow Valve, 10 regular straws, and 1 *free* Lip Blok® (yellow, 1,9cm).
The Lip Blok® prevents individuals from biting on the straw or putting the straw too far back into the mouth. This is helpful to prevent gagging on the straw, and it also means fluid is deposited in the front of the mouth where it is easier to orally manage.
Made in the USA, medical grade, FDA compliant

No BPA, PVC, lead, phthalates, or latex

All parts are dishwasher-safe and available separately.

Holds 236ml of liquid Measures approximately 11,4cm tall with a 5cm diameter at the base and 7,6cm diameter at the top

Not recommended for carbonated beverages

Recommended for thin liquids (water, milk, juice without pulp, etc)

Compatible with most standard 0,63cm diameter straws
Caution:

Contains small parts. Must be supervised at all times



Made in the USA, medical grade, FDA compliant. Without BPA, PVC, lead, phthalates or latex.
All parts are dishwasher safe and sold separately.
Not recommended for carbonated beverages
Recommended for low viscosity beverages (water, milk, juice without pulp, etc.)
Compatible with most standard straws with a diameter of 0.63cm