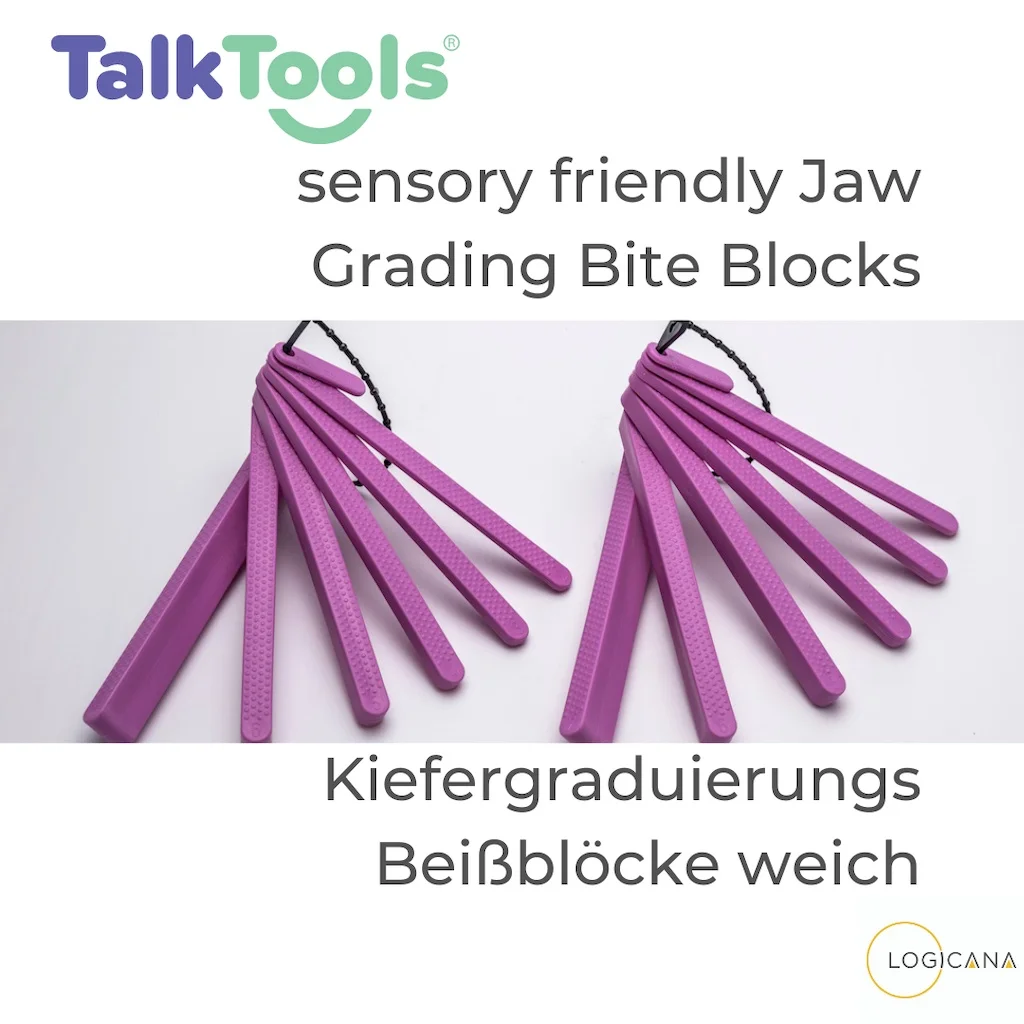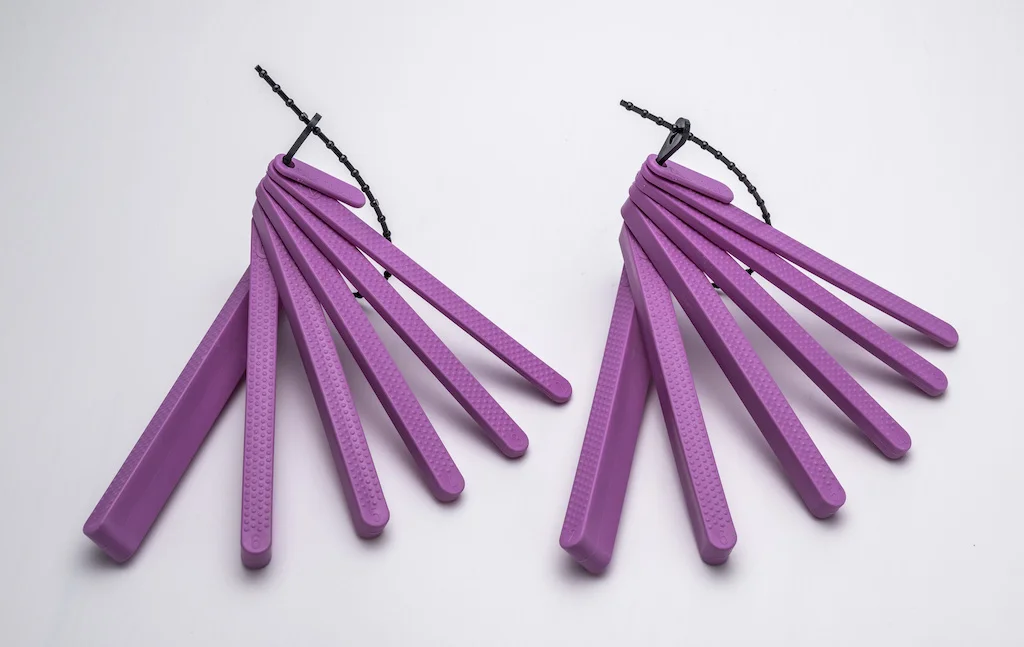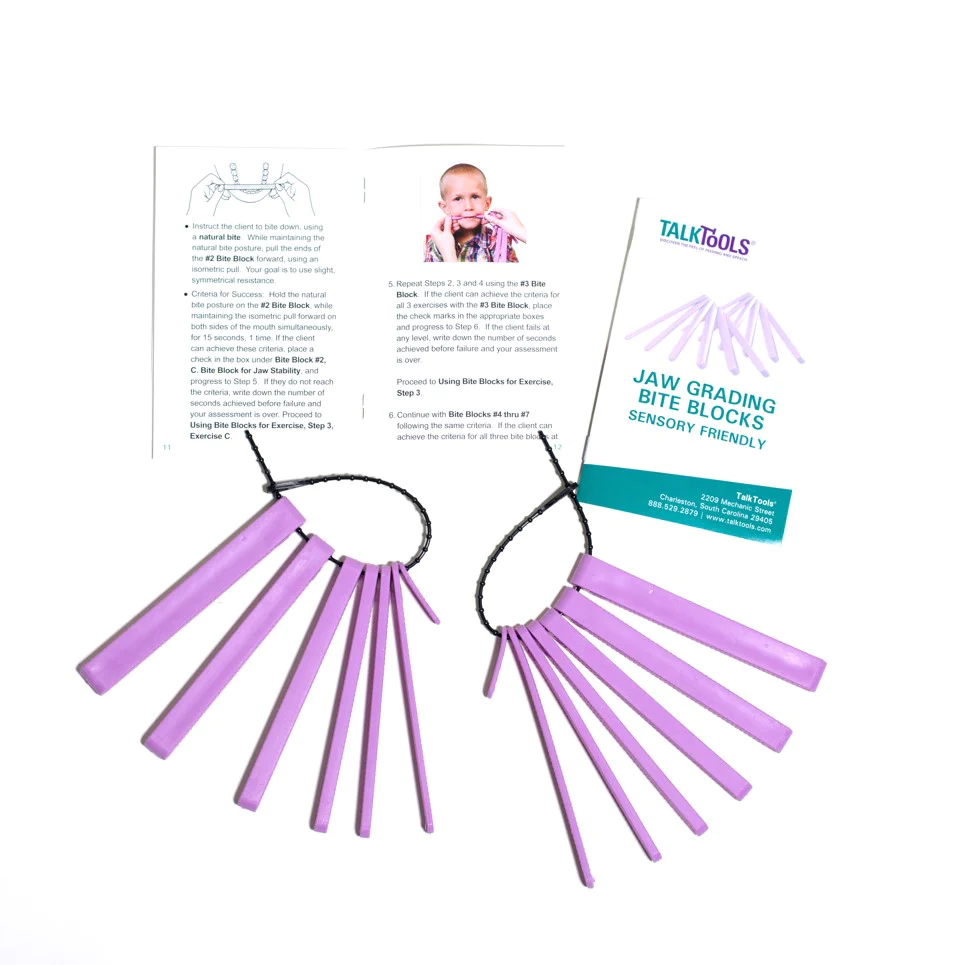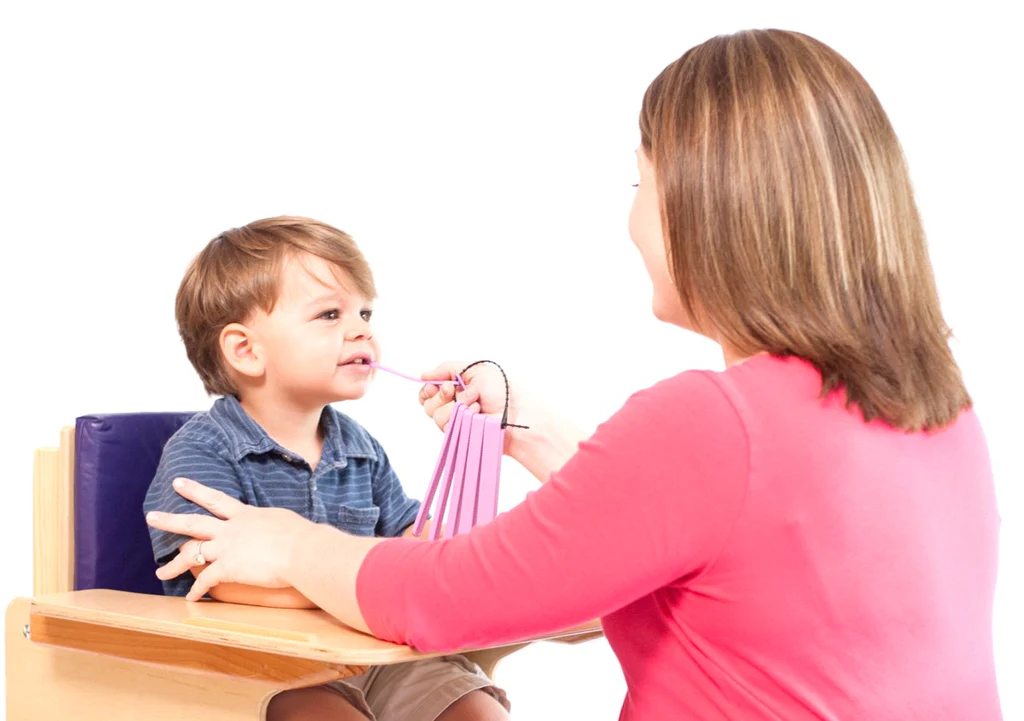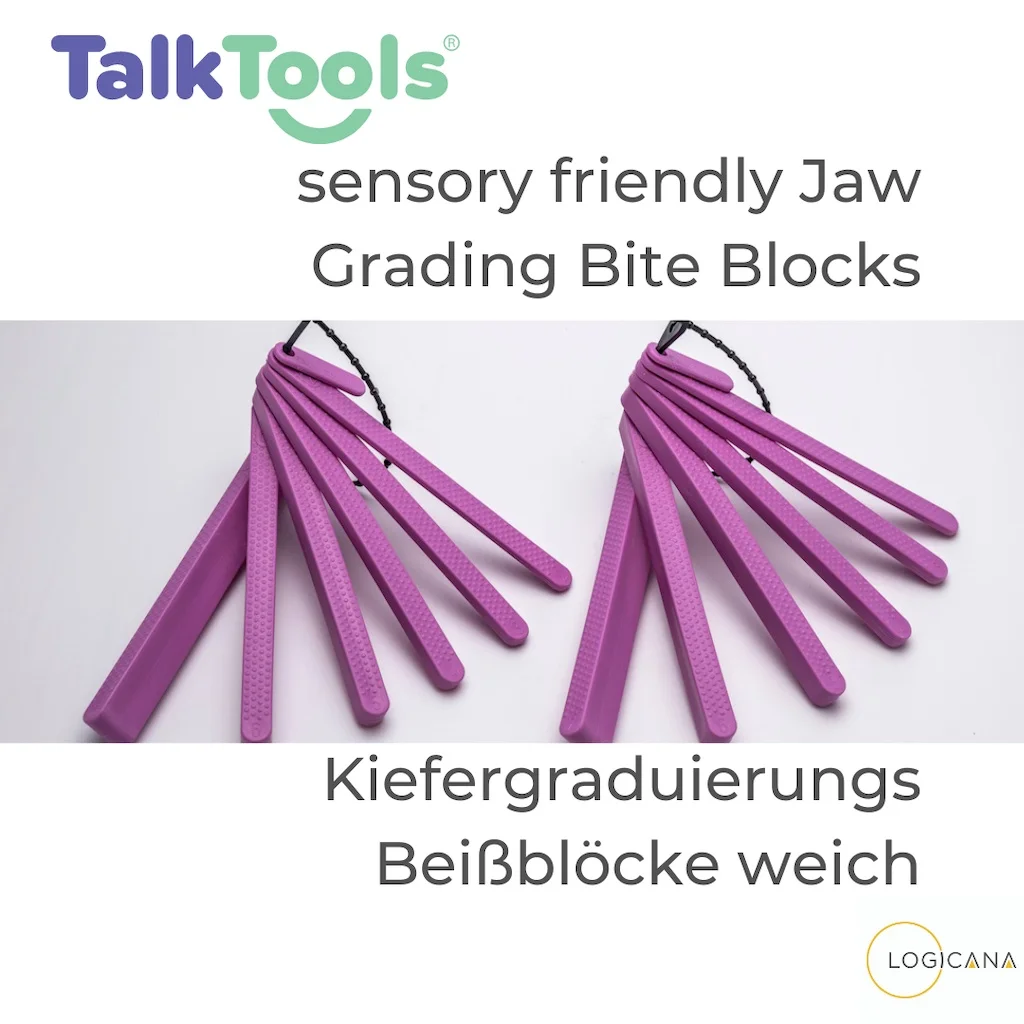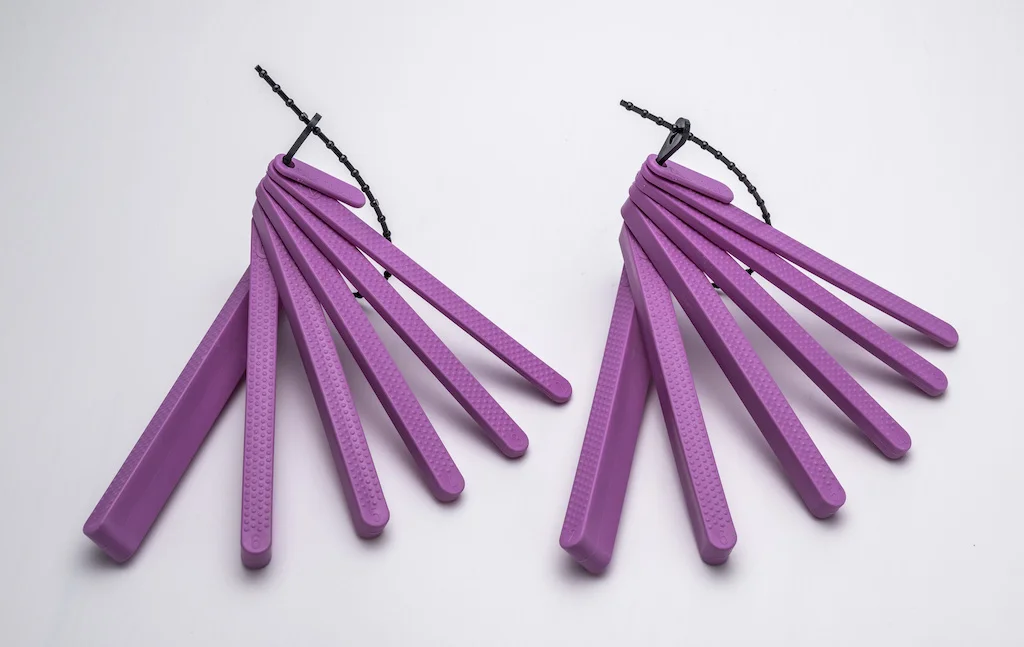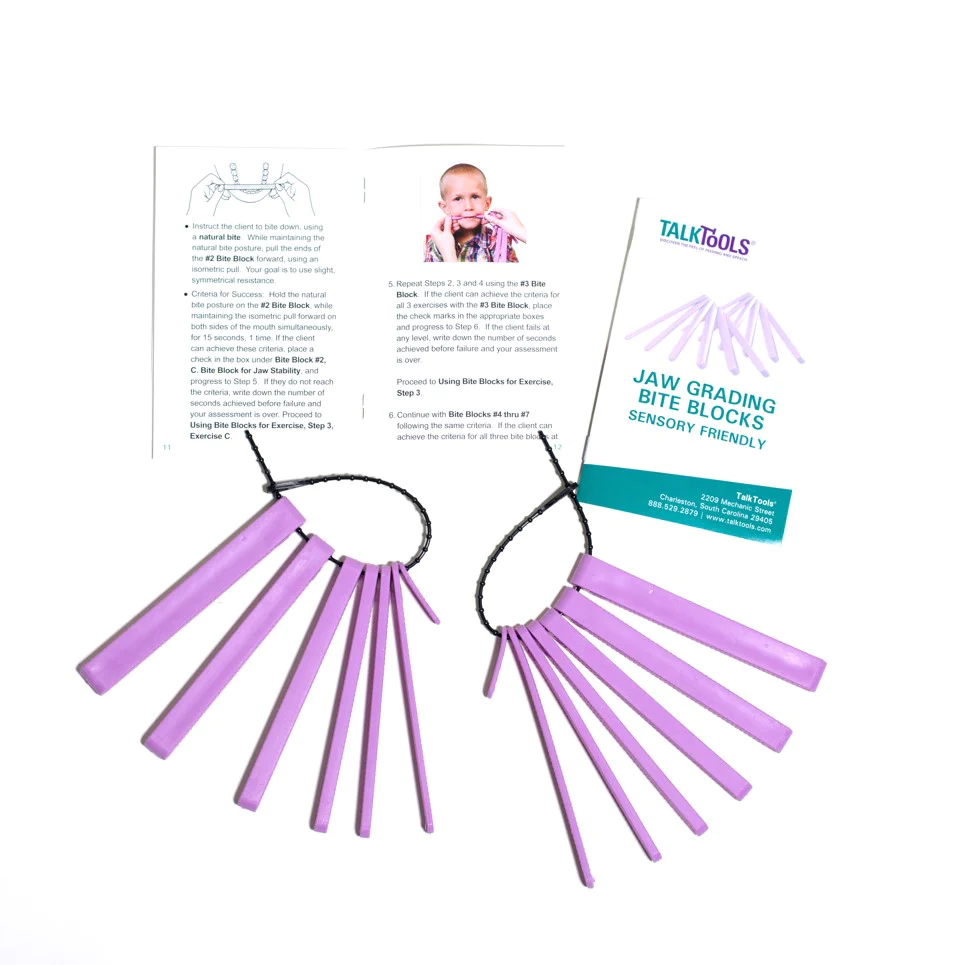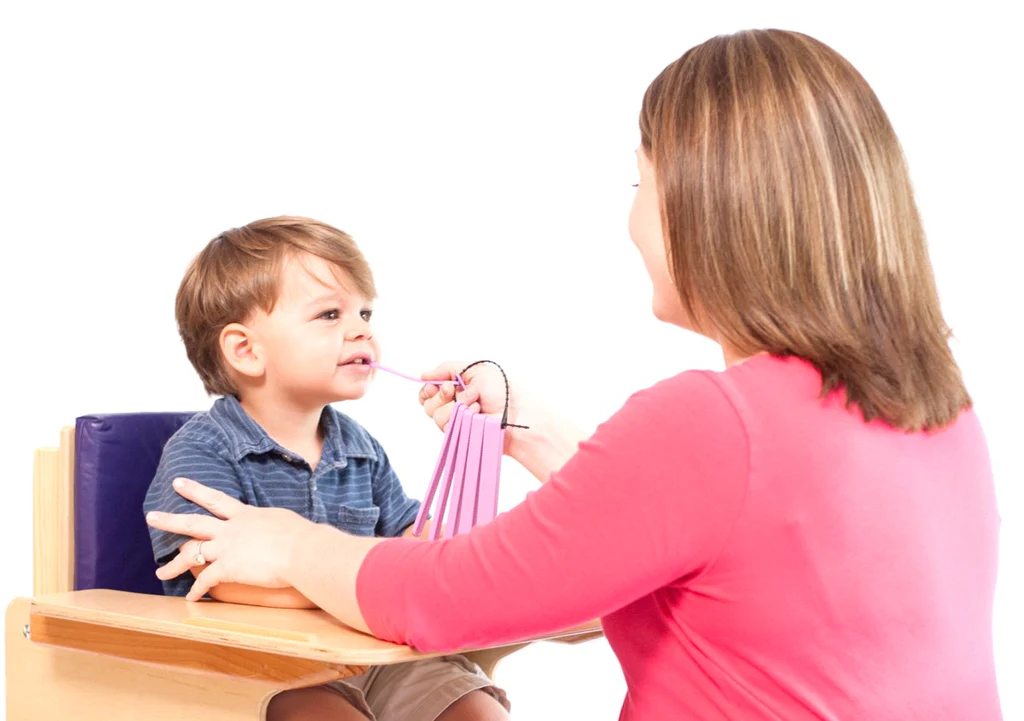 TalkTools® Sensory Friendly Bite Blocks
Available, delivery time: 1-3 days
Product information "TalkTools® Sensory Friendly Bite Blocks "
The highly-functional Sensory Friendly Bite Blocks promote symmetrical jaw strength, stability, and grading for clients with weak jaw musculature evidenced during speech sound production or feeding (i.e. reduced mobility, sliding, or jutting).
As many OPT (Oral Placement Therapy) tools, it is used both to

diagnose

and

treat.
Excellent for use with Dysarthria, Apraxia and Dyspraxia. Some clients may prefer biting into a softer surface as they work their way through the Bite Block hierarchy.
The Sensory Friendly Bite Blocks work in exactly the same manner as the original version, but are constructed of a softer, more pliable material.
A TalkTools original that promotes jaw strength, stability, and grading
Includes two sets of six Bite Blocks and TalkTools original instruction booklet
Reusable, durable and easy to clean
Soft, textured surface
Also available, the original Jaw Grading set