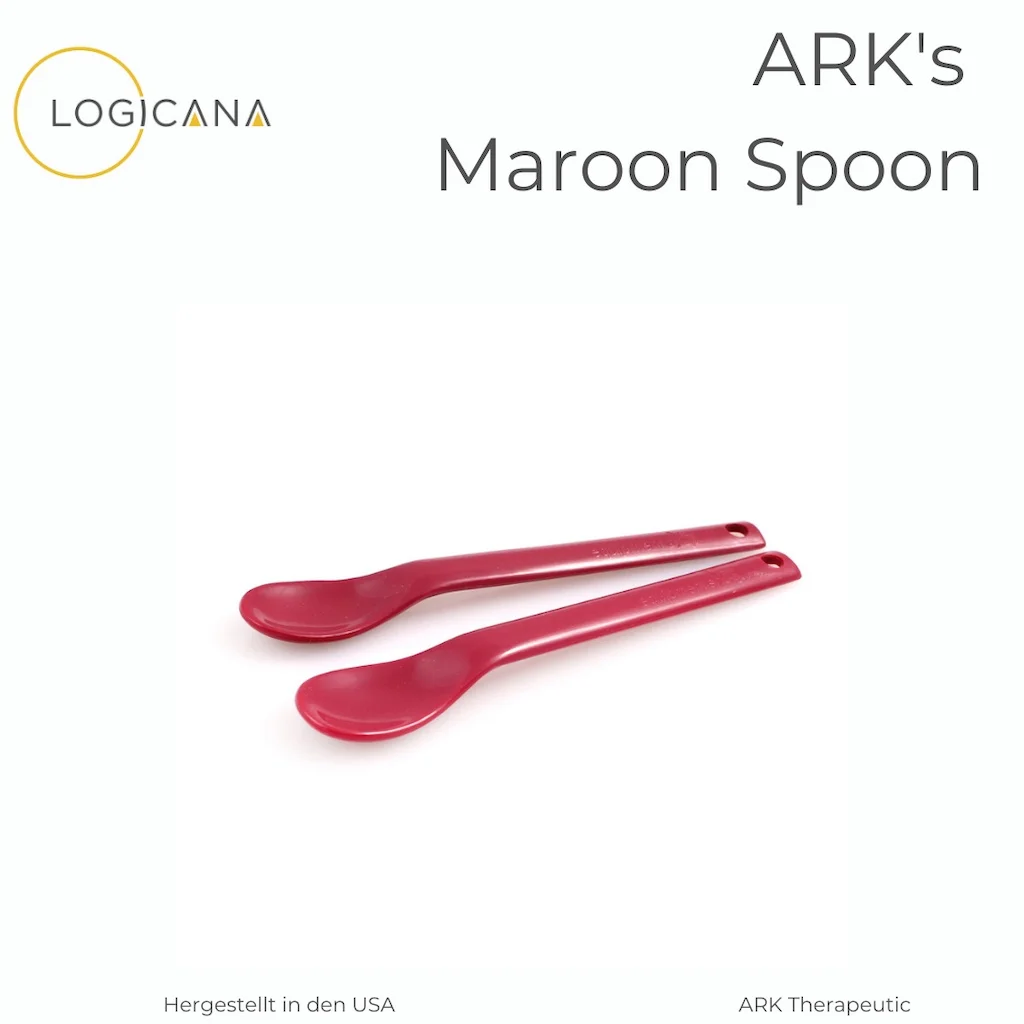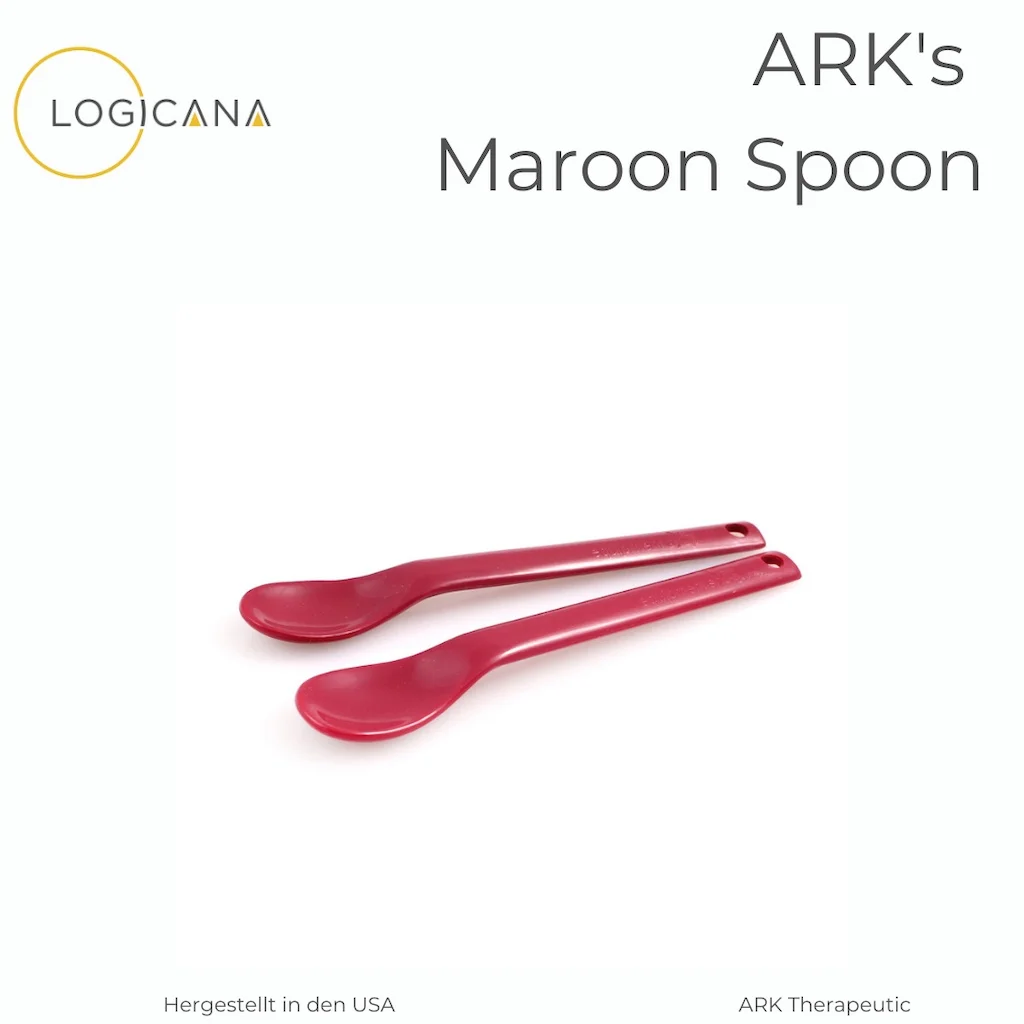 Available, delivery time: 1-3 days
Product information "Maroon Spoon™"
The Maroon Spoon™ is a favorite for many therapists providing feeding therapy.
Regular store-bought spoons
have bowls that are either too wide or too deep. This means that the spoon tends to get

overloaded with food

- way too much to orally manage in one bite. But the

Maroon Spoon™ feeding tool is just the right size!

Not too shallow, not too deep, with an appropriate width.
Perfect for working with children with problems such as poor lip closure, oral hypersensitivity, or tongue thrust.
Made in the USA

FDA compliant, no latex, lead, BPA, or phthalates

Each spoon measures 14,6cm long

The large bowl measures approximately 3,8cm x 3,2cm (L x W)

The small bowl measures approximately 3,2cm x 1,3cm (L x W)

Dishwasher-safe

NOT recommended for individuals with a bite reflex
Price includes 2 spoons in one size.

Dishwasher safe. Medical grade, FDA compliant, no lead, phthalates, PVC, BPA or latex.