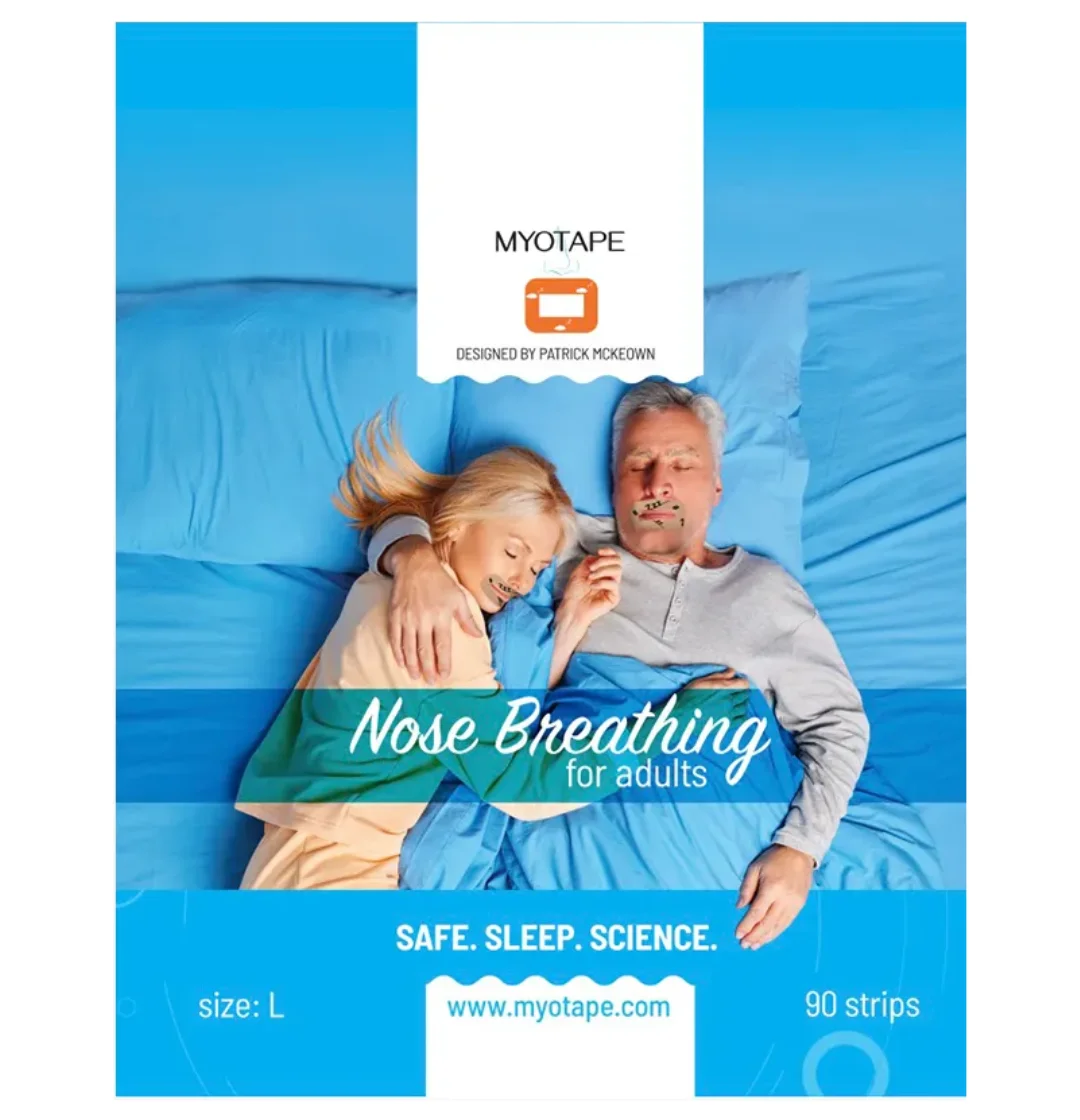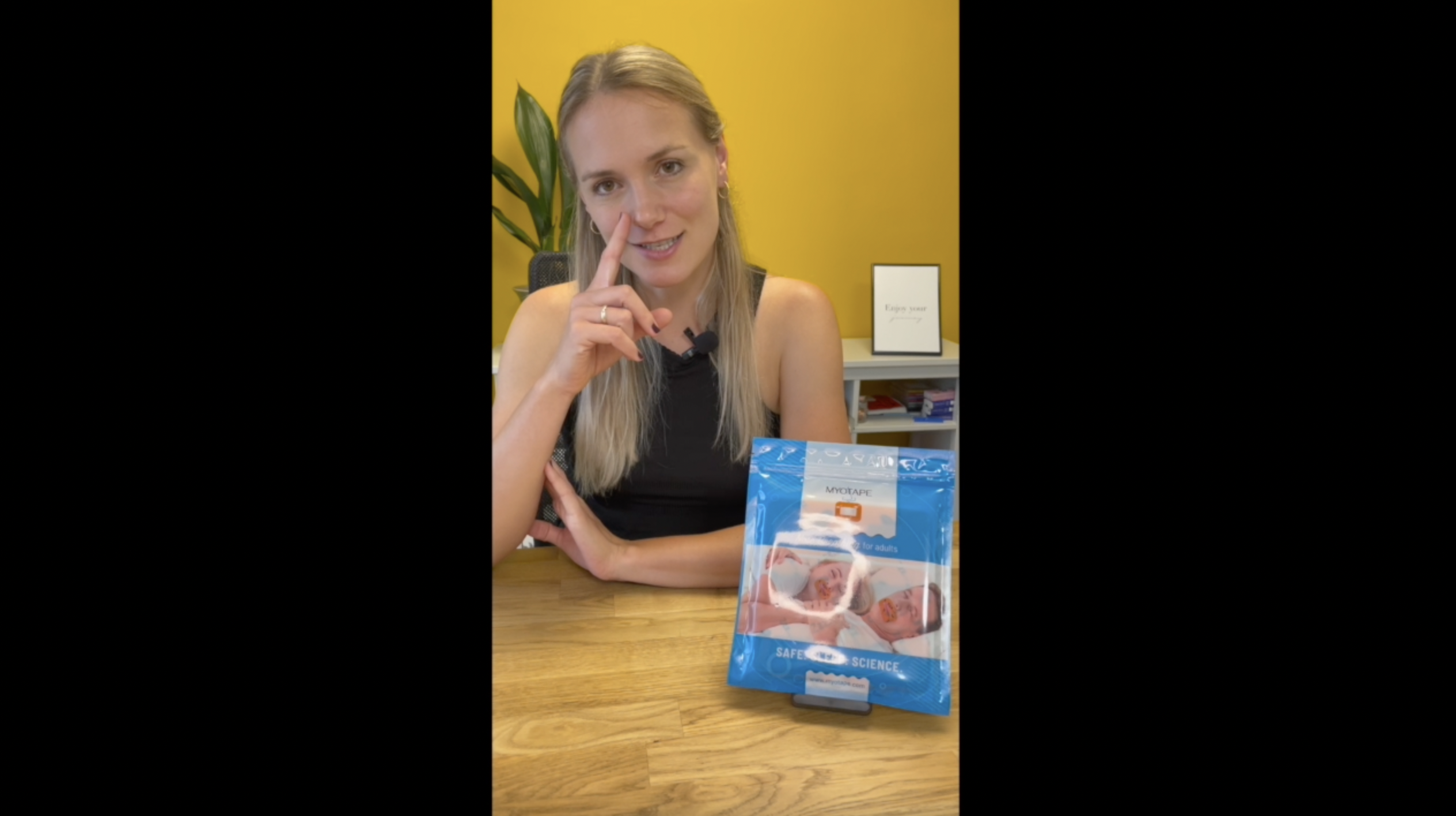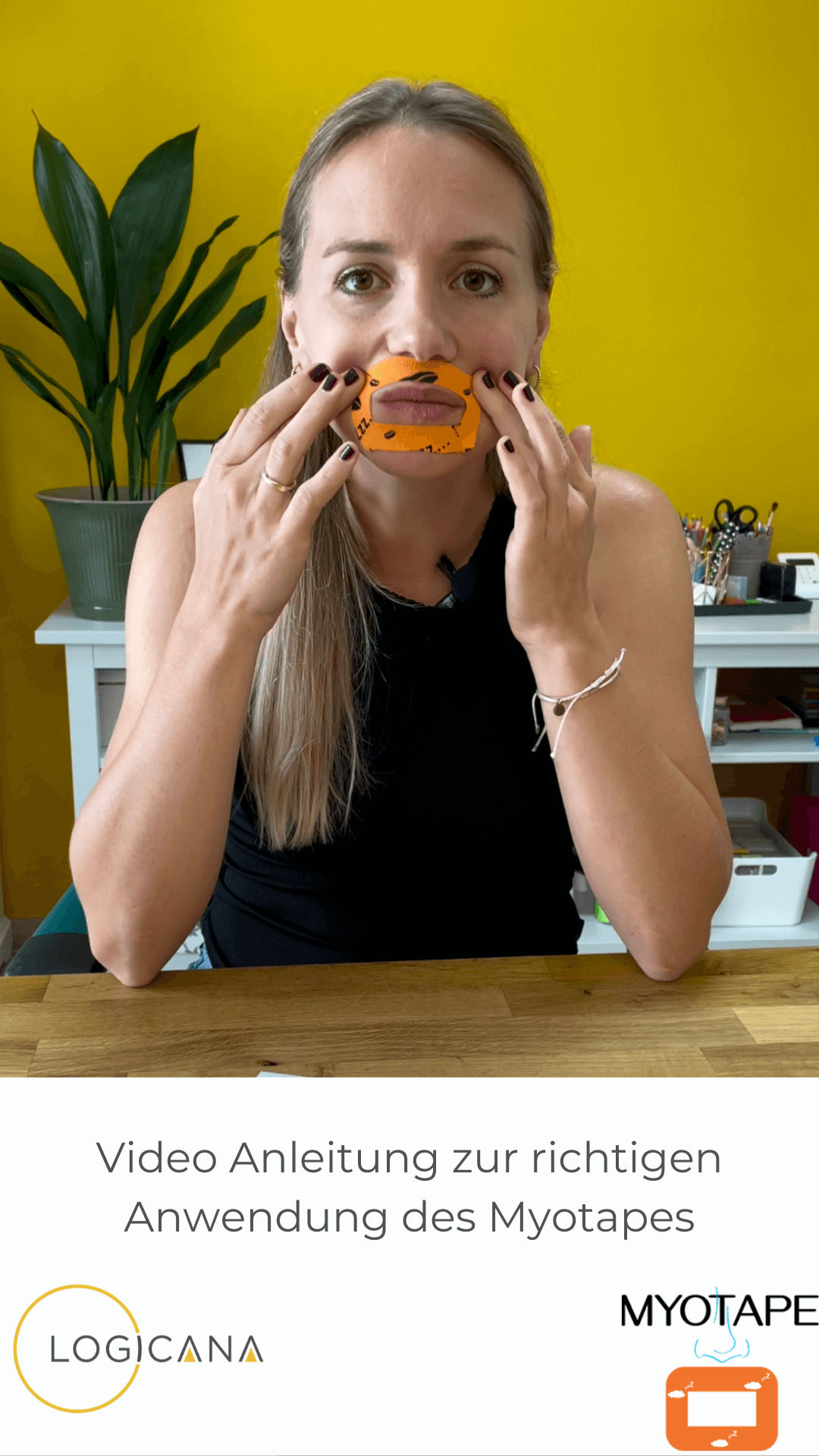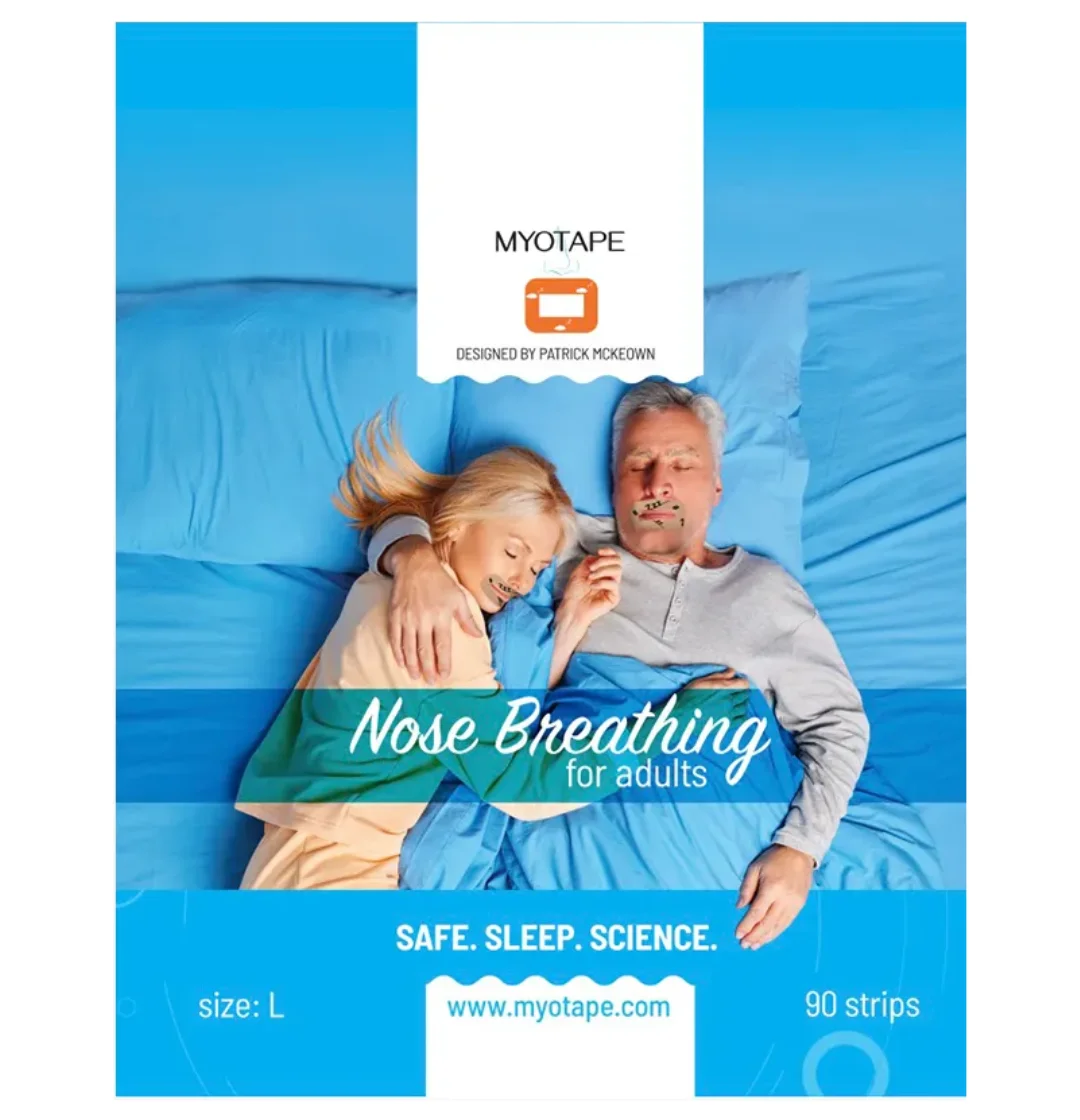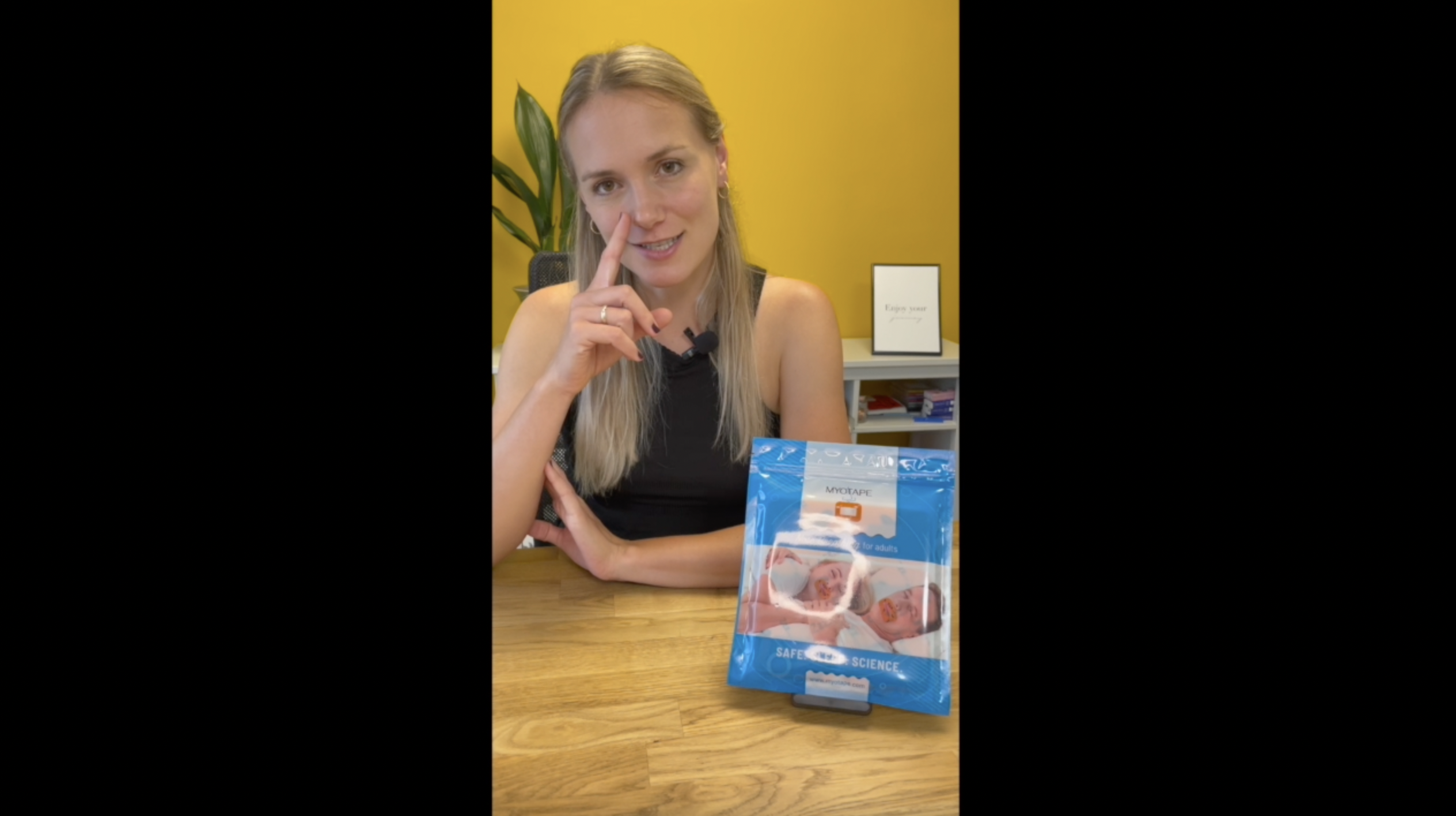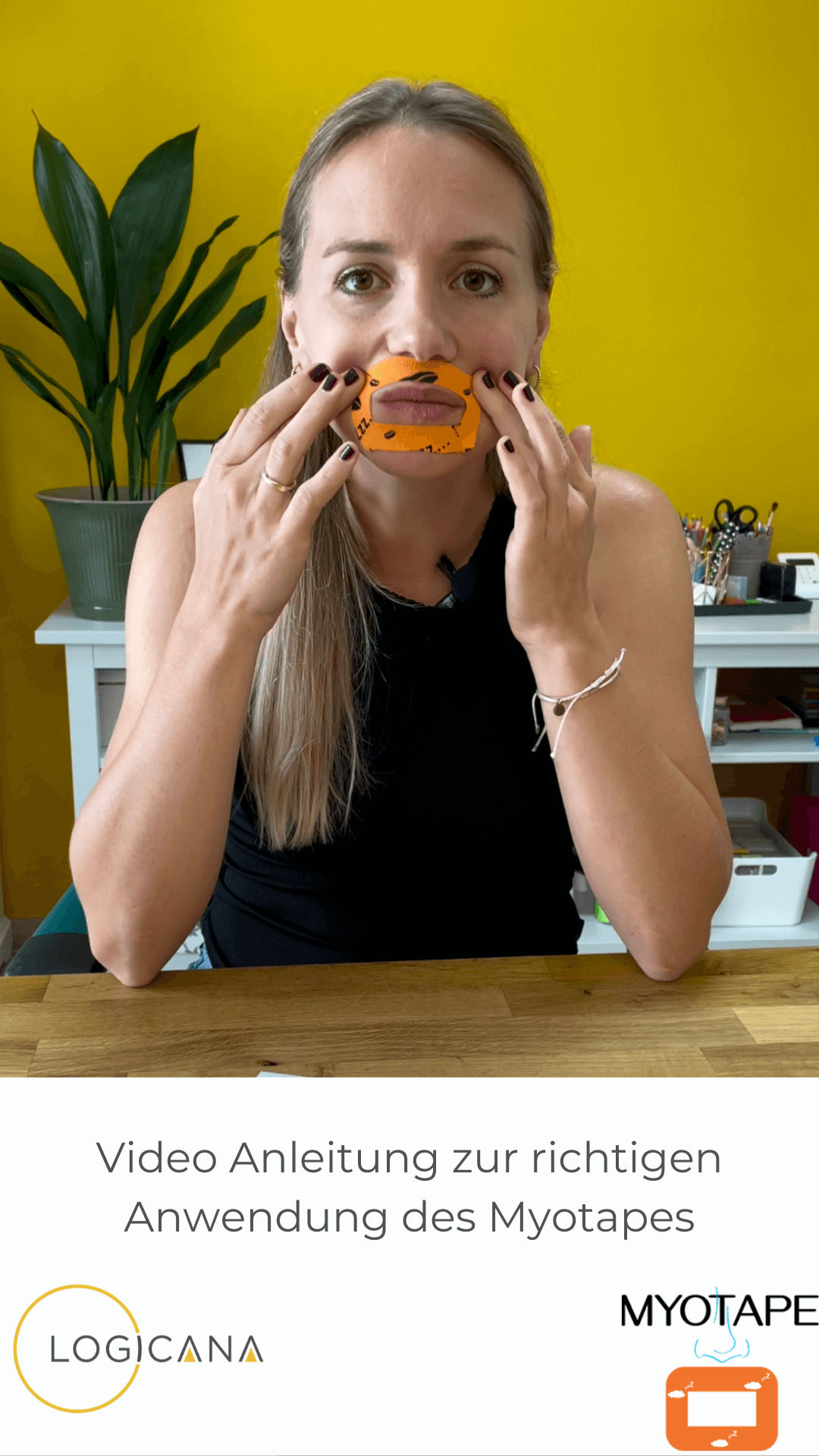 Available, delivery time: 1-3 days
Product information "MyoTape for Adults"
WHAT IS MyoTape?
Designed by internationally renowned breathing coach, author of the Oxygen Advantage and TedX speaker, Patrick McKeown, MyoTape safely brings the lips together to support and restore nasal breathing during wakefulness and sleep. Mouth breathing contributes to snoring, sleep apnea, poor sleep quality and CPAP non-compliance. It causes serious developmental issues in children and is proven to negatively affect physical and mental wellbeing in adults. Are you sick and tired of feeling sick and tired? Try MyoTape today and wake up to a healthier version of you! The secret to a good night's sleep lies in nasal breathing. Without snoring, sleep apnea symptoms, CPAP non-compliance and a stuffy nose, you will sleep better and wake feeling refreshed.
WHY MyoTape?
Unlike other lip tapes, MyoTape does
not cover the mouth.
Instead, it gently surrounds the mouth, bringing the lips together with a light, elastic tension that helps to maintain lip closure and ensure nasal breathing.
MyoTape for adults is available in
two sizes:
Medium tape:

Overall size 43.5mm high x 60mm wide. Opening for the lips: 14mm high x 36.5mm wide.

Large tape:

Overall size 50mm high x 70mm wide. Opening for the lips: 16mm high x 40mm wide.
One package contains

90 strips
MyoTape
is made using cotton and hypoallergenic, skin-friendly glue. The glue is Japanese-made, latex-free acrylic glue. Myotape is a gluten-free product.
In one package Myotape are 90 pieces.
Made of cotton.
Adhesive: hypoallergenic, extra skin-friendly and both latex-free and gluten-free.