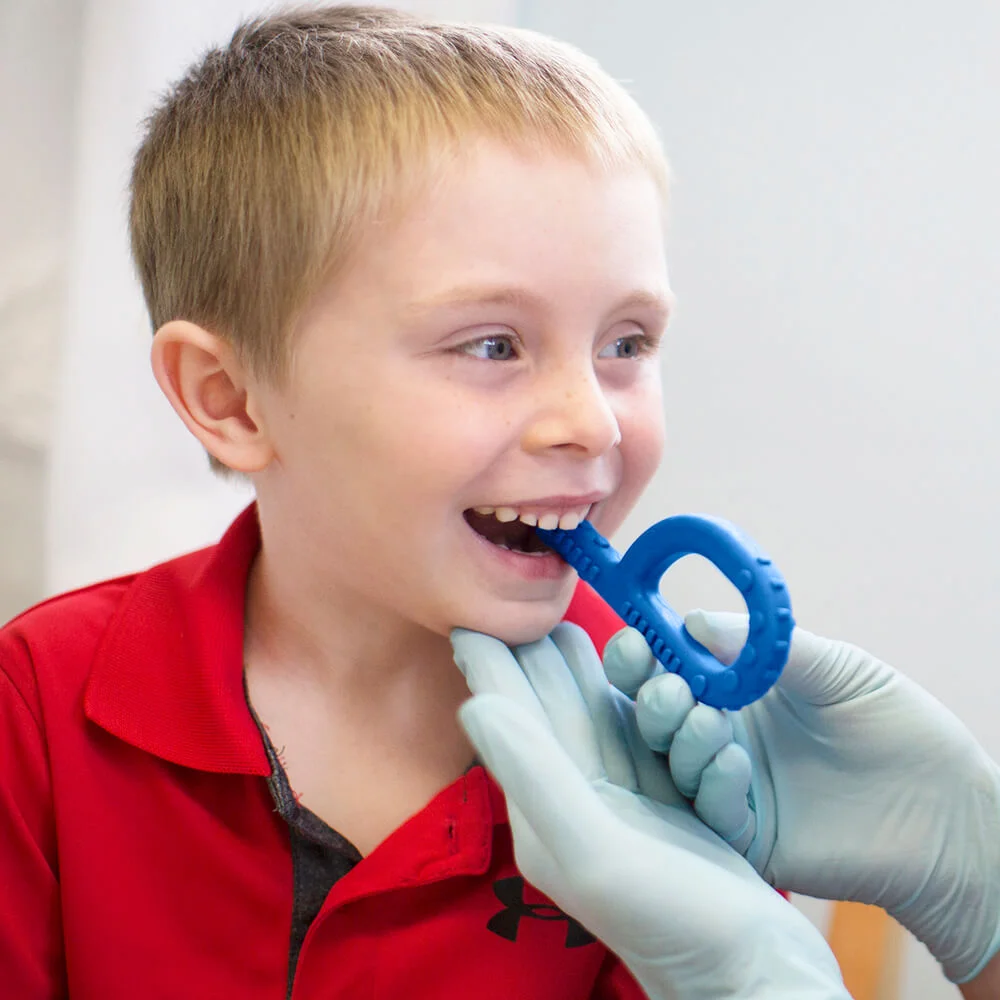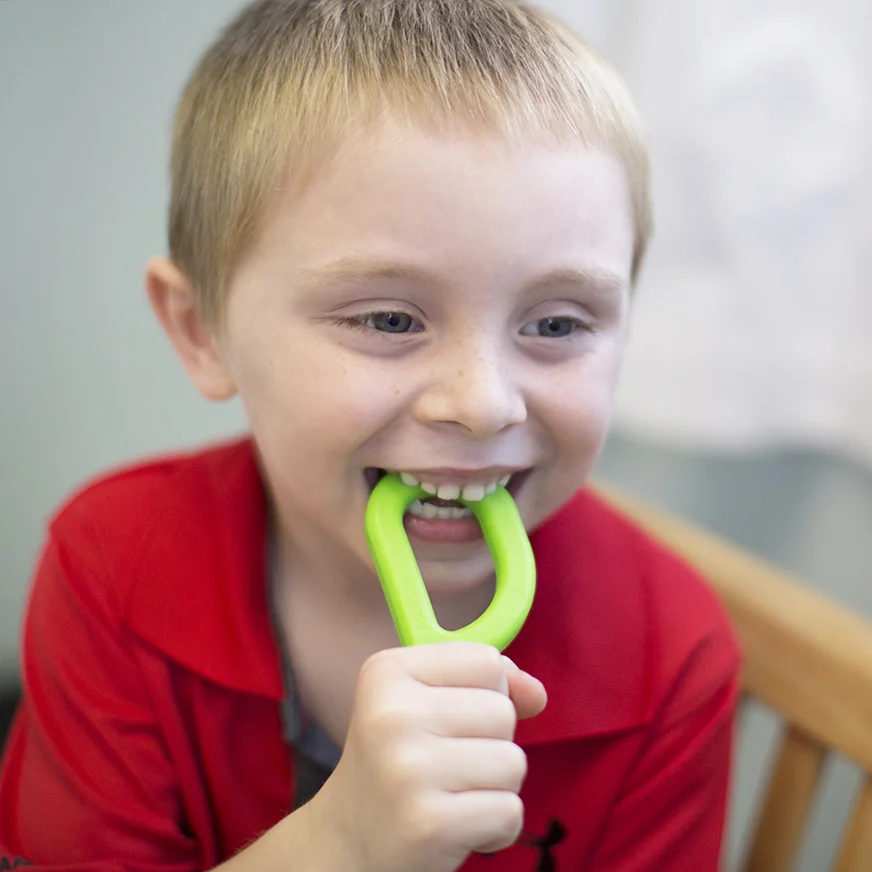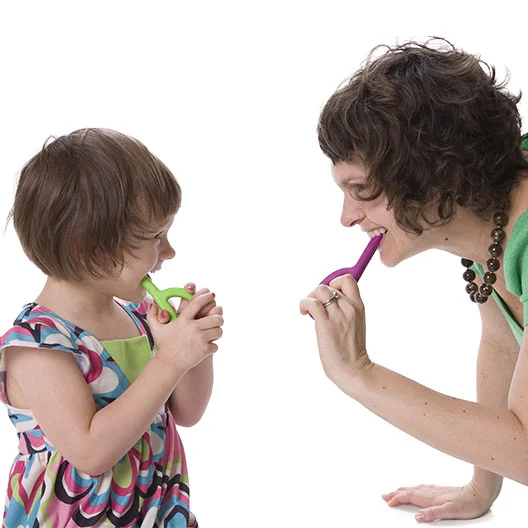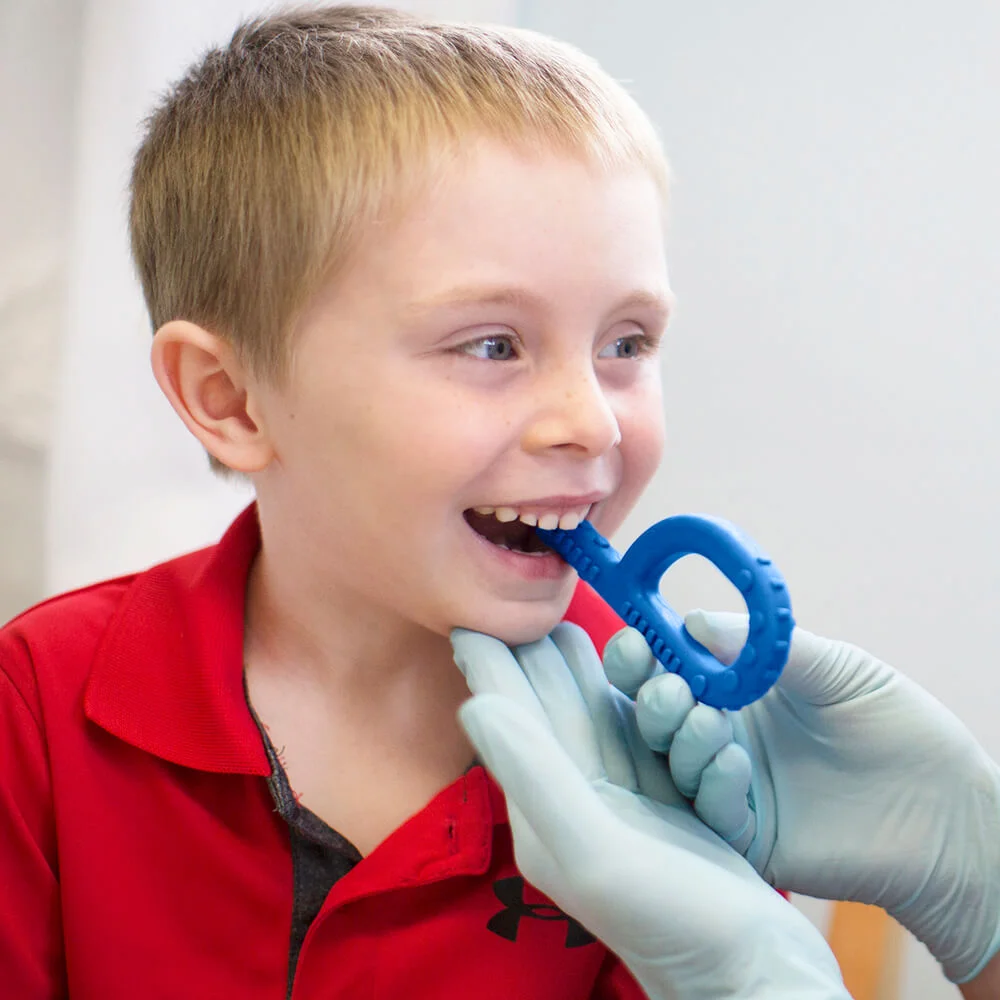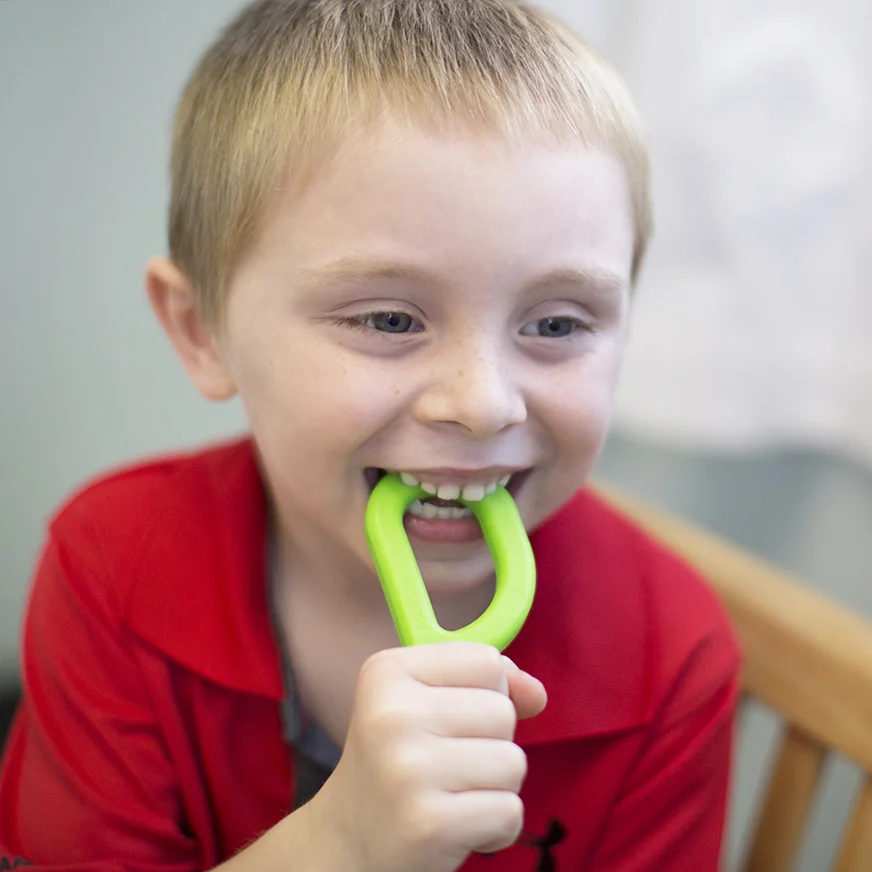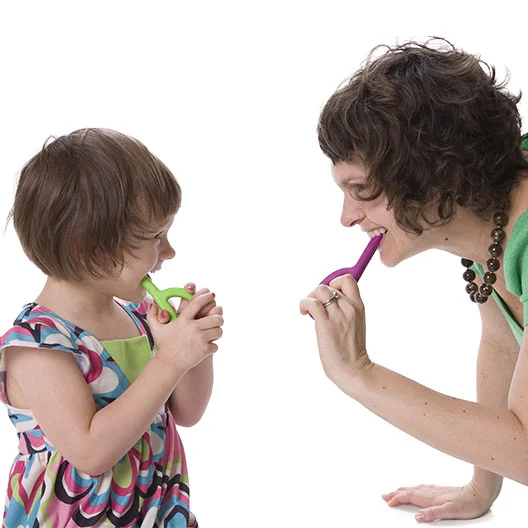 Available, delivery time: 1-3 days
Product number:
GA100XXTTexRoyal
Product information "ARK's Textured Grabber®"
Invented by Debra C. Lowsky, MS, CCC-SLP, ARK's Textured Grabber® is a textured version of the popular Grabber® oral motor chew tool.
The

innovative P shape

design has an

easy-to-hold

loop, with a long extension for reaching the

back molars.

It also features

3 different surfaces to chew

on: one smooth, one with circular bumps, and one with rectangular bumps. These textures

simulate

the feel of actual food for realistic non-food

chewing practice

. They also add extra

tactile sensation

to the lips, cheeks, gums, and tongue to help desensitize the mouth, decrease oral defensiveness/aversions, and transition individuals with sensory issues from puréed to textured foods.
The Grabber® can also be used:
As an oral fidget for sensory seekers craving stimulation and proprioceptive input

As a safe alternative to chewing on hands, knuckles, shirts, pencils, etc.

As an alternative to tooth-grinding and/or thumb-sucking

To help decrease oral defensiveness and food aversions

To practice biting/chewing without the risk of choking

To work on jaw strength and stability and oral motor skills

To build oral strength, mobility, and control

To satisfy the urge to chew for individuals who are fed through a g-tube

ARK Textured Grabber® comes in

3 color-coded

toughness levels:
Standard

(red or magenta)

- These are the softest ones with the most "squishiness" and "give" to them. Recommended for mild chewers and/or beginners practicing biting/chewing skills

Medium Firm / XT

(lime green or teal)

- XT stands for "Xtra Tough," recommended for moderate chewing. These are firmer, but still chewy.

Very Firm / XXT

(royal blue or forest green)

- XXT stands for "Xtra Xtra Tough," recommended for more avid chewing. These are the most firm and provide the most resistance to the jaw. No chew tool is indestructible, but these are very tough.
ARK manufactures the Grabber® in the USA! It's medical grade, FDA compliant, and contains NO lead, phthalates, PVC, BPA, or latex. Measures approximately 13cm lengthwise, just under 5cm across the loop, and 1,3cm thick.
Caution: This product is not a toy. Recommended for children 3 years and up. Although these chew tools are sturdy and durable, no chew tool is indestructible. Wear/tear may be expected given the nature of the intended use. How long they last is typically equal to the amount and intensity of the chewing, as well as other variables (such as jaw strength, stress/anxiety levels, if other sensory strategies are in place, etc.). While for some people a chew tool will last forever, for others with heavy/aggressive oral needs, they may go through it very quickly. Please supervise at all times, regularly inspect the chew, and replace if necessary if the item shows signs of wear and tear.
Made in the USA by ARK Therapeutic. Medical grade, FDA compliant, NO lead, phthalates, PVC, BPA or latex. Each grabber is sold individually. Exact shades may vary slightly.