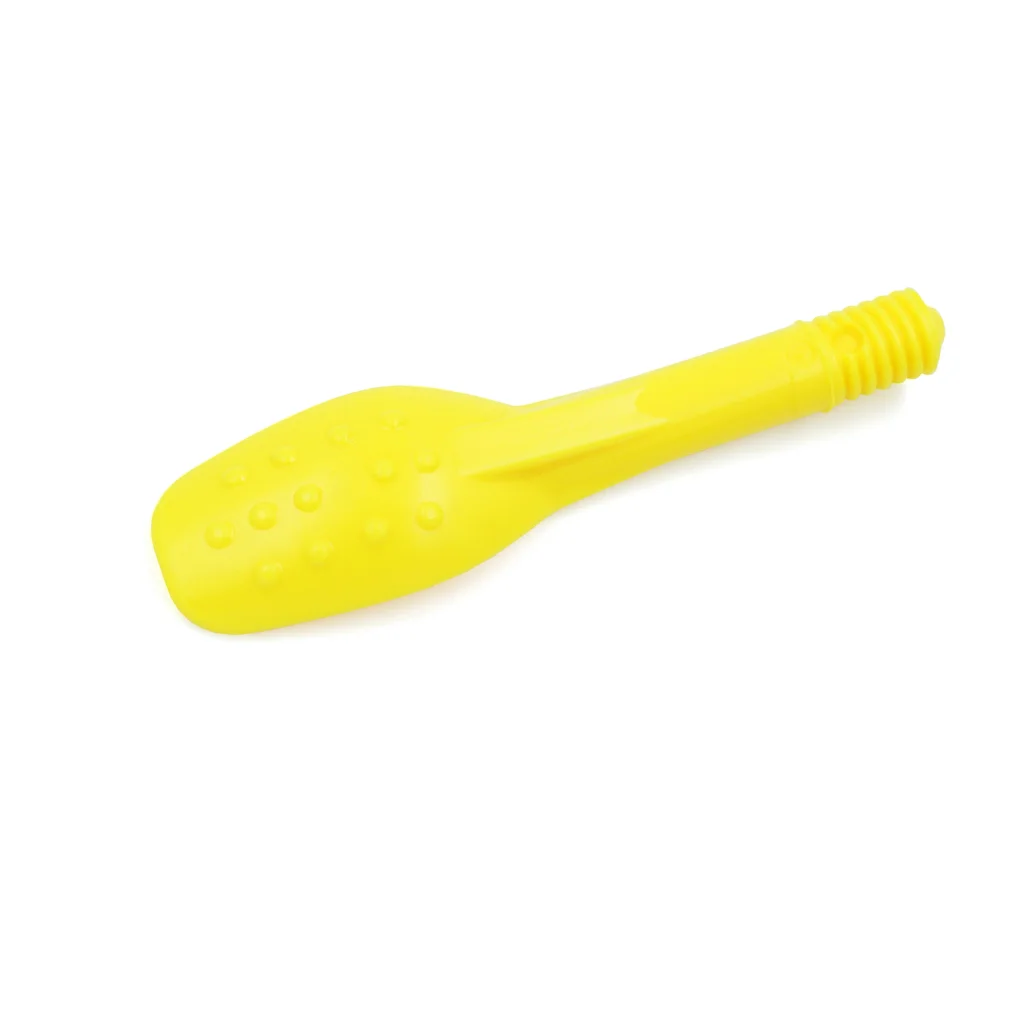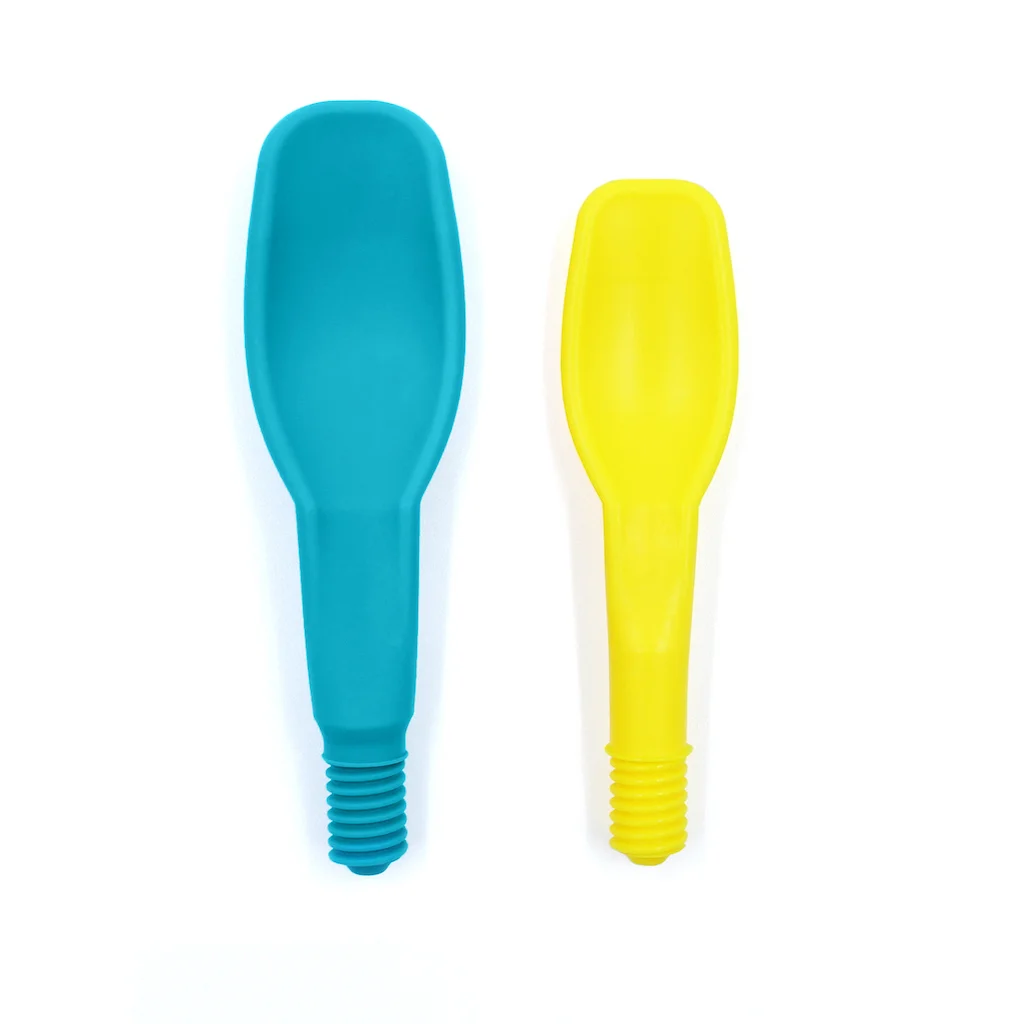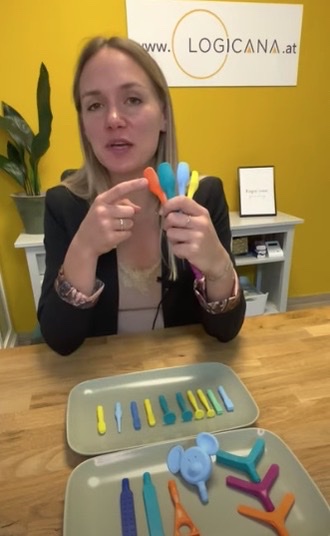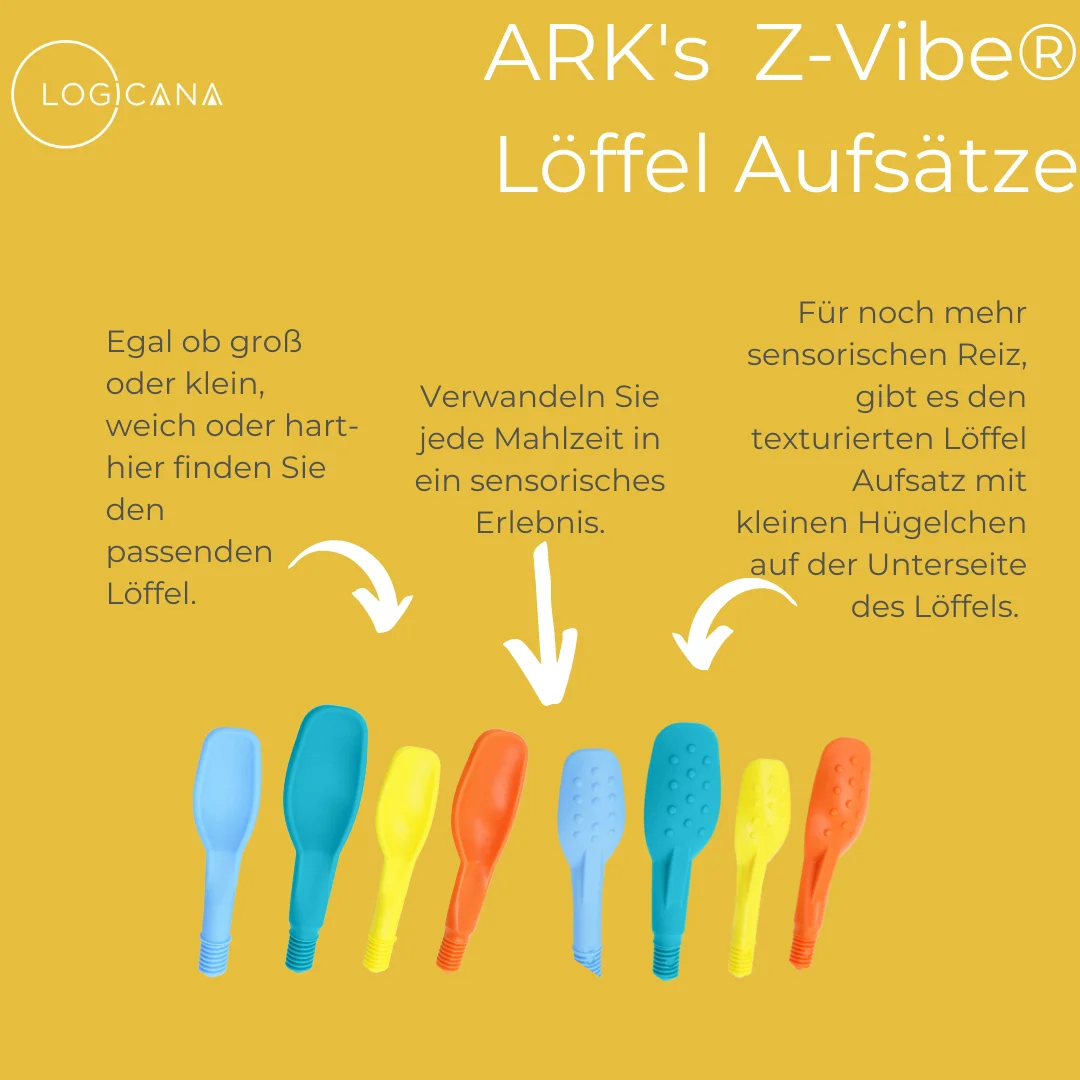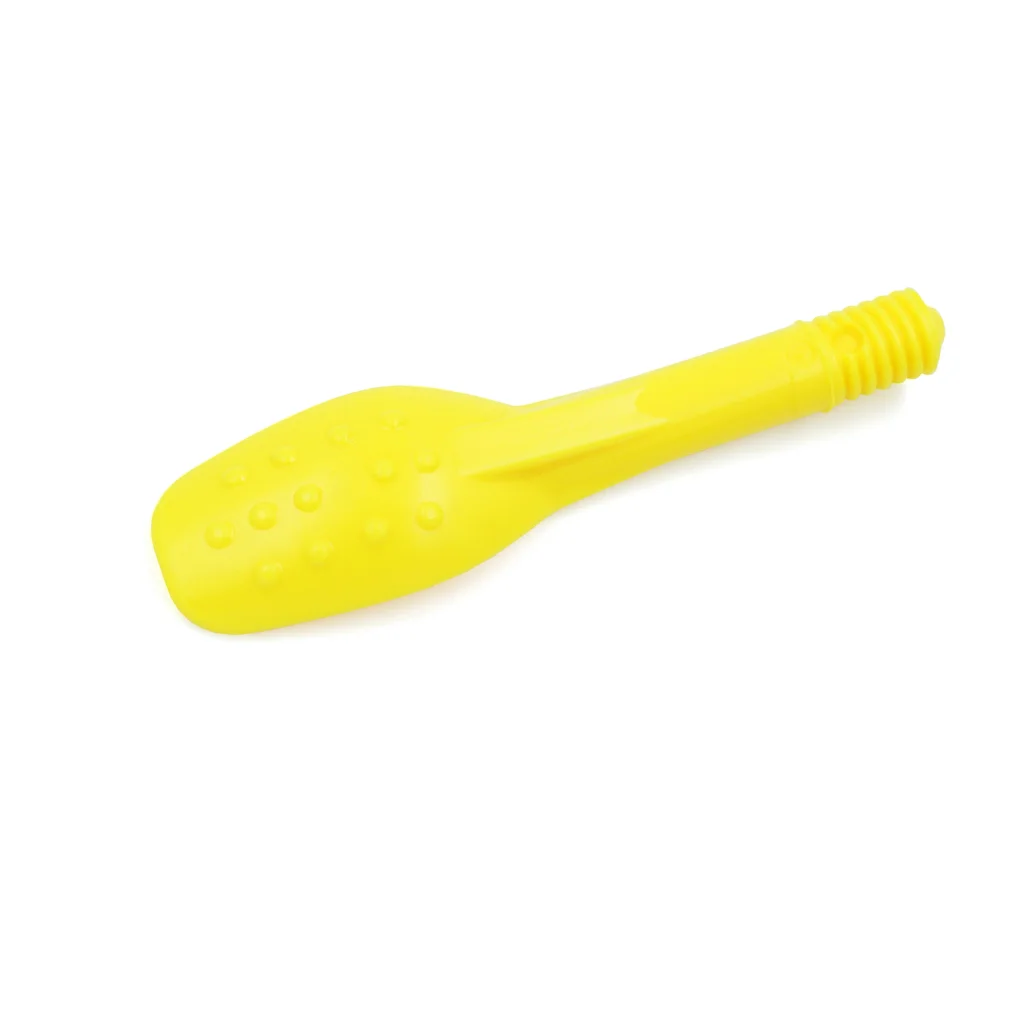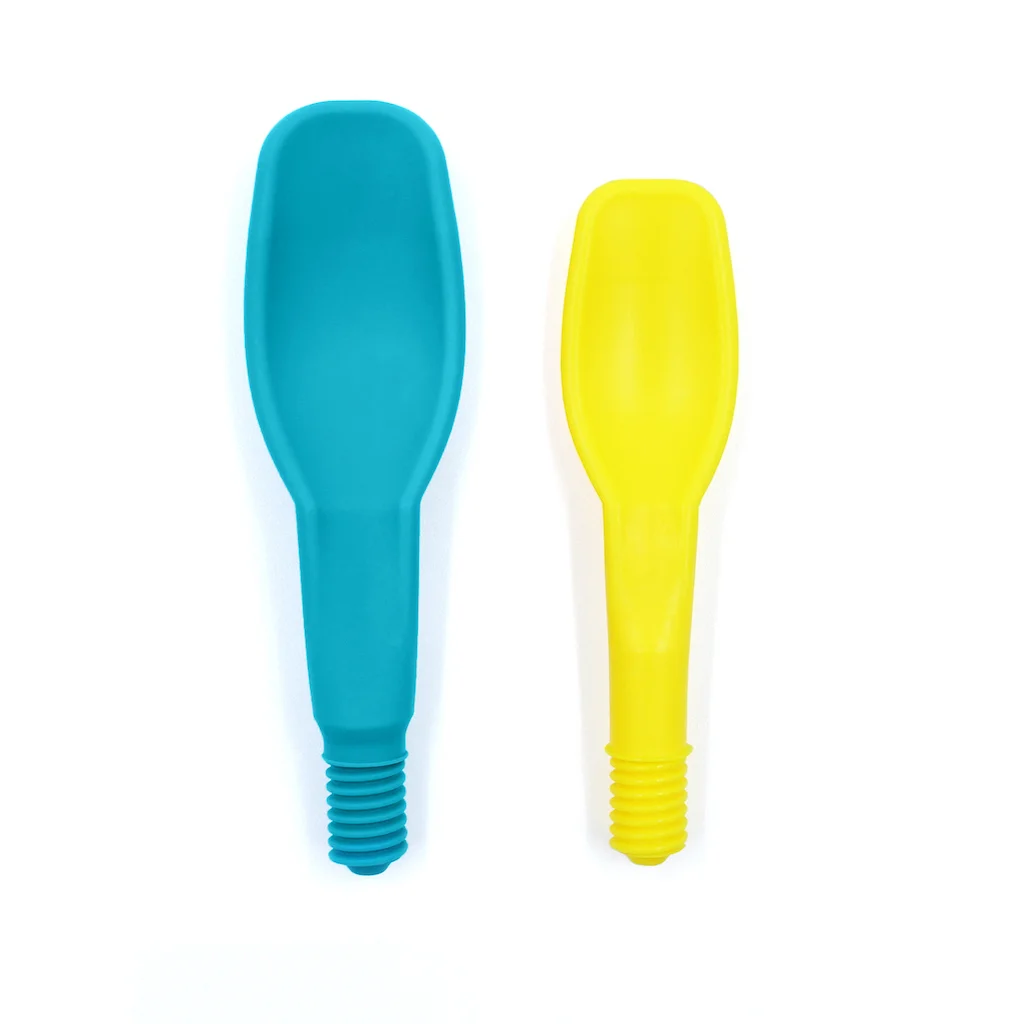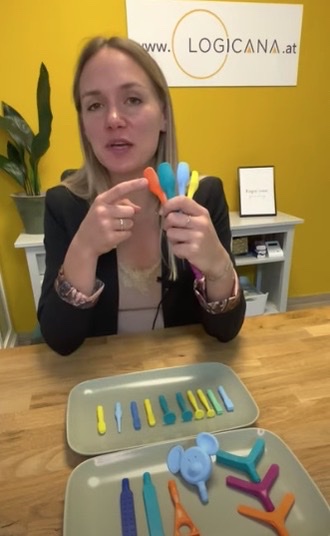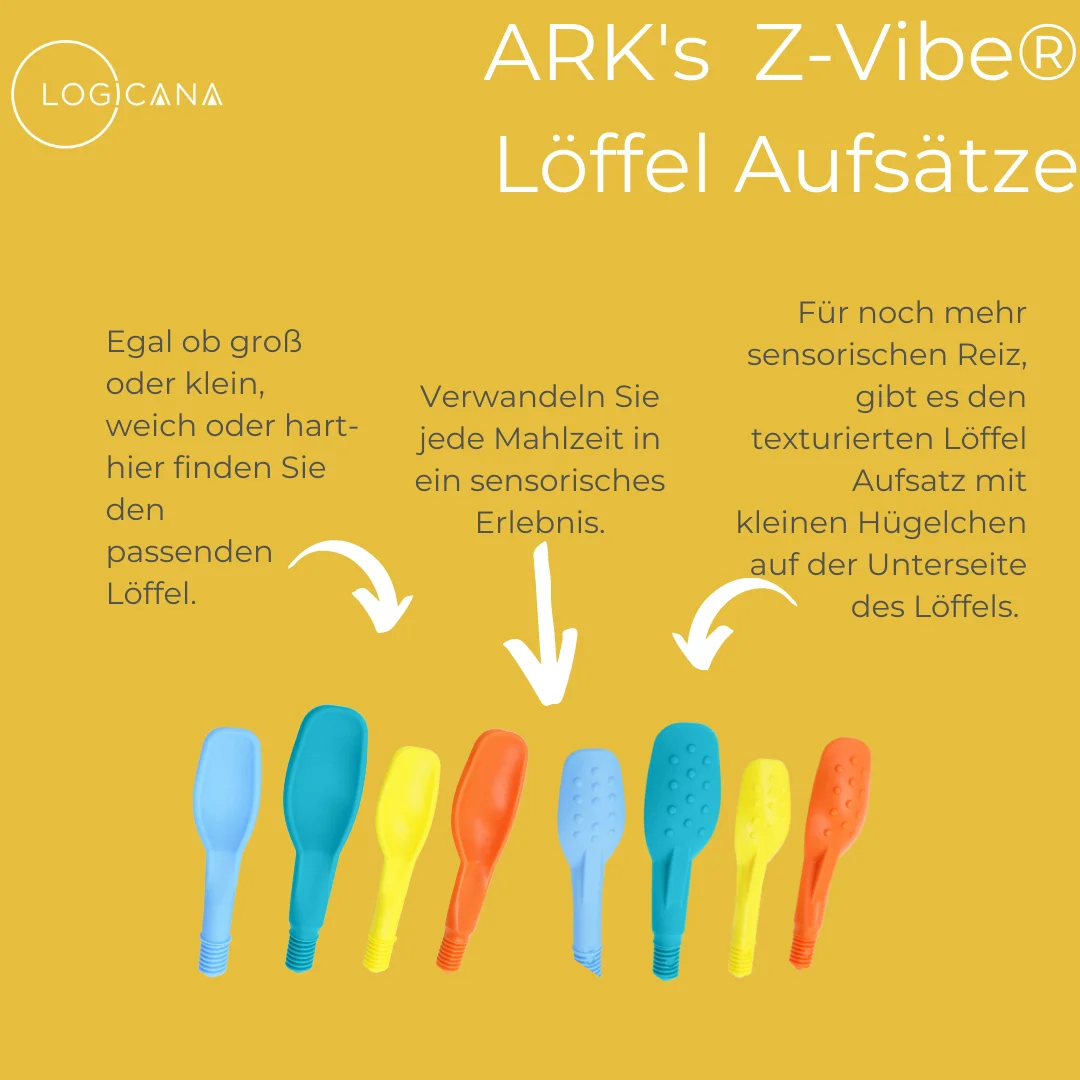 Available, delivery time: 1-3 days
Product number:
VSP100TexSmall
Product information "ARK's Spoon Tip textured"
ARK's Spoon Tip attachments turn any Z-Vibe® into the ultimate sensory feeding tool.
The Spoon Tip was specially designed by feeding therapist Debbie Lowsky, MS, CCC-SLP to support

easy feeding

and

food removal.

The size and shape of the spoon bowl are

"just right"

-

big enough

to hold an appropriate amount of food, but

small enough

to prevent the spoon from being overloaded with too much food.
When used with the Z-Vibe handle, the Spoon Tips can help

"wake up"

the

mouth

, increase awareness, and provide

stimulation

to the lips, tongue, cheeks, and jaw. A wonderful tool for any sensory mealtime treatment plan, these Spoon Tips have helped many therapists and parents get tube-fed children on their first solid foods.
Made in the USA, medical grade, FDA compliant No lead, phthalates, PVC, BPA, or latex

Each small tip measures

about 7,6 x 1,9cm. The spoon bowl specifically measures about 3,5 x 1,9cm (LxW). This size is best for infants and toddlers. The small size works best with puréed foods like yogurt, applesauce, stage 1 baby foods, etc.

Each large tip measures

about8,6 x 2,5cm. The spoon bowl specifically measures about 4,4 x 2,5cm(LxW). This size is best for older children and up through adults. Adults may find this spoon a little smaller than regular spoons.

Dishwasher-safe

To be used with either the Z-Vibe or Z-Grabber handle (sold separately)

The soft version (blue or teal) is recommended for individuals with a strong bite reflex.

These spoons are sized for children up to the age of roughly 3 years, depending on their mouth size.

Also available in smooth versions here.
Caution: this therapeutic tool should be used under adult supervision at all times.
Designed, manufactured, and assembled in the USA by ARK Therapeutic. Medical grade, FDA compliant, NO lead, phthalates, PVC, BPA, or latex.
LOGICANISCH oft gekaufte Produkte